Charles Barkley Calls For NBA to Cancel Season Over Coronavirus Concerns: 'It's Too Dangerous'
Charles Barkley has joined Shaquille O'Neal in calling for the NBA season to be scrapped, insisting the coronavirus pandemic made any plans to resume the campaign "too dangerous."
The NBA season has been suspended since March 11, when Utah Jazz center Rudy Gobert became the first player to test positive to COVID-19. In the intervening two months, the league has weighed a number of contingency plans, with commissioner Adam Silver indicating all options were on the table.
For Barkley, however, returning in the midst of a global pandemic remains too risky.
"It's too dangerous, it's not safe, I don't know how they can make it safe," the 1993 season MVP told The Dan Le Batard Show with Stugotz on ESPN radio on Monday night.
Among the plans the NBA is considering is one which would see teams play in selected hubs across the country, such as Las Vegas or Walt Disney World in Orlando, Florida.
Both locations boast the facilities needed to play games and the number of hotels to keep players isolated for the general public for however long it takes to complete the regular season.
Barkley, however, questioned the practicalities of putting players in a bubble and warned they may not agree with the plan themselves.
"You can't put the hotel workers in a bubble," he explained. "You can't put people who work room service in a bubble and I'm not sure players want to stay in a hotel for two straight months because you can't leave to the hotel to get something to eat as you have got to worry about the virus. They should cancel the season."
Last week, NBA Players Association executive director Michele Roberts likened the proposal to keep players in hotels and resorts for two months to incarceration.
"Are we going to arm guards around the hotel?" Roberts told ESPN. "That sounds like incarceration to me. This is a world with the virus. And we have to figure out a way to work, play and live in a world with the virus."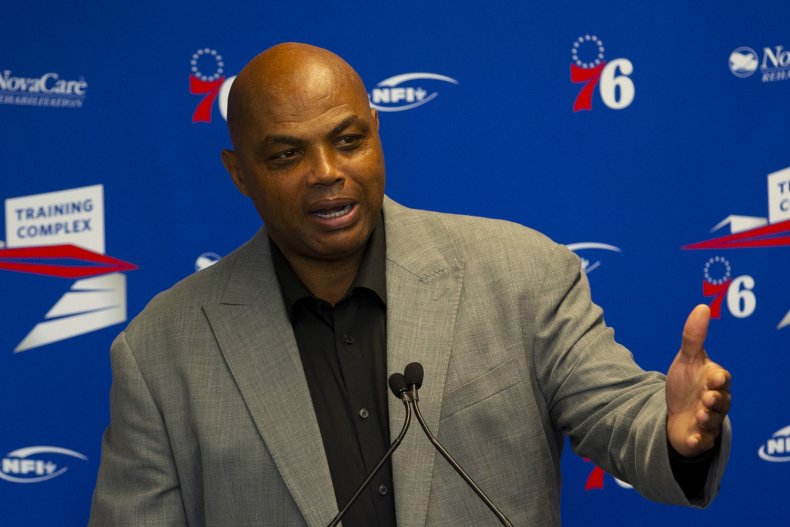 Over the weekend, ESPN reported Silver told several players that "the goal isn't to have you go to a market for two months to sit in hotel room," adding he hoped the remainder of the regular season could be finished and that the playoffs could follow their traditional format.
That would mean having eight teams per conference playing seven-game series in each round. While playoffs technicalities remain up in the air, they are unlikely to include a play-in tournament.
The Ringer reported last week the league had considered the option of holding a play-in tournament to determine the teams participating in the playoffs, but it has since ruled out the idea.
Shaq, however, suggested the league should scrap the season altogether, as any ad-hoc playoff format could lead to issues down the track.
"I understand how players are feeling. I really do," the four-time NBA champion told USA Today. "But any team that gets it done this year, there's going to be an asterisk on that championship. However long it takes for us to get 100 percent back to normal, I'm willing to wait.
"All it takes is one person. After the game, you've still got to go home. What if one person gets sick? Then we start from zero again."
As of Tuesday morning, over 1.34 million cases of coronavirus have been reported in the U.S., by far the highest tally of any country in the world. Over 80,600 deaths have been recorded in the U.S. and over 232,000 people have recovered, according to Johns Hopkins University, which has been tracking the outbreak using combined data sources.
More than 286,300 people have died globally since the outbreak of coronavirus was first identified in Wuhan, a city located in China's central Hubei province, late last year. There have been almost 4.2 million confirmed cases globally.