Charles Barkley Really Wants to Punch Draymond Green, but His Mom Is Not Having It
Draymond Green has developed a reputation for being one of the hardest players in the NBA, but it would appear his mother is just as tough.
The Golden State Warriors forward was at the centre of controversy yet again on Tuesday night, when an on-field altercation with Rajon Rondo prompted an exasperated Charles Barkley to claim he wanted to punch Green in the face.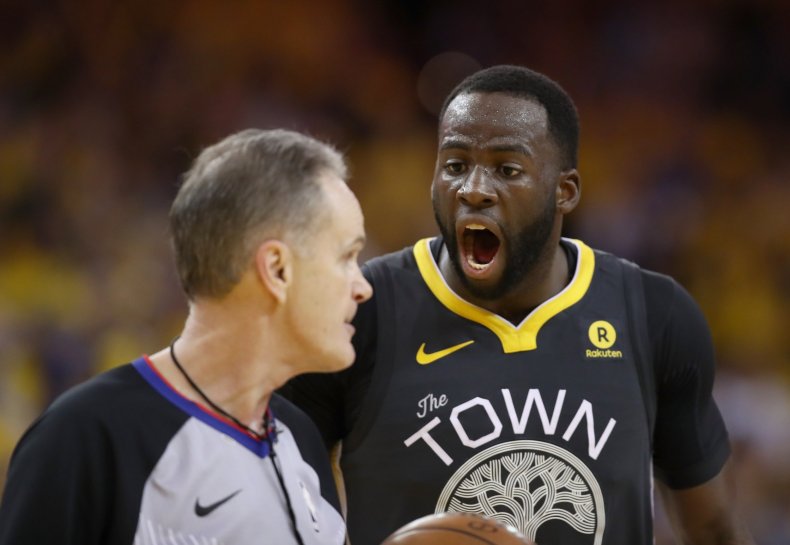 The 11-time All Star repeatedly made his feelings known to Ernie Johnson, Kenny Smith and Shaquille O'Neal as a clip of Rondo and Green arguing on court was being played just before the halftime show on TNT.
The exchange, as transcribed by Yahoo! Sports, went like this.
Barkley: "I just want someone to punch him in face."
Johnson: "American Express Halftime Report […]"
Barkley: "I really do, I want someone to punch him in the face."
Smith: "You don't like Draymond?"
Barkley: "I want to punch him in the face so bad."
Smith: "Why don't you like Draymond?"
Barkley: "I'm just telling you, I want to punch his ass in the face."
While the TNT pundit is not new to extravagant comments, Green's mom understandably did not find Barkley's latest outburst remotely funny and took to Twitter to defend her son, who recorded 20 points, 12 assists and nine rebounds as the Warriors took a 2-0 lead in the series against the New Orleans Pelicans.
Mary Babers-Green suggested in no uncertain terms that Barkley would think twice about punching her son and would in fact end up with the tail between his legs if he ever mustered the courage to provoke the Warriors' forward.
Having picked fights with players, officials and TV pundits, Barkley has now got involved in argument with a player's mother. There is never a dull moment with Chuck.