Charles Barkley Says VP Mike Pence 'Needs to Shut The Hell Up' About The NBA, China
The NBA season kicked off this week with one of the league's most-recognizable TV studio analysts sticking up for the organization. Charles Barkley on Thursday night basically told Vice President Mike Pence to shut up and legislate while the league dribbles into the season.
A rift between the NBA and China began when Houston Rockets general manager Daryl Morey tweeted his support of democracy for the people of Hong Kong. The tweet was sent while NBA teams were in China for preseason games.
The league and U.S. lawmakers have been at odds over the NBA's position with China over recent remarks by Morey. Some NBA administrators and top stars have voiced opinions slanted to favor China, which has drawn the ire of lawmakers. On Thursday, Pence made his voice clear on the standoff.
"Some of the NBA's biggest players and owners, who routinely exercise their freedom to criticize this country, lose their voices when it comes to the freedom and rights of other peoples," Pence said. "In siding with the Chinese Communist Party and silencing free speech, the NBA is acting like a wholly owned subsidiary of the authoritarian regime."
During TNT's pregame show Thursday night, Barkley, a Hall of Fame player, member of the original Dream Team Olympic squad and who was named to the NBA's 50 Greatest Players of All-Time, slammed Pence before tipoff Thursday night.
He sent a message to the vice president of the United States to "shut the hell up." He said this while NBA commissioner Adam Silver sat on the TNT set Thursday night, according to Yahoo Sports.
"Vice President Pence needs to shut the hell up, number one," Barkley said. "All American companies are doing business in China. I thought the criticism of commissioner Silver and LeBron James was unfair. Daryl Morey—who I like—he can say whatever he wants to. But there are consequences.
"I don't understand why these holier-than-thou politicians—if they're so worried about China, why don't they stop all transactions with China? President Trump has been talking about and arguing with tariffs for China for the last two years. I think it's unfair for them to do all their business in China and just because this thing happens try to make the NBA and our players look bad. All American companies do business in China. Period."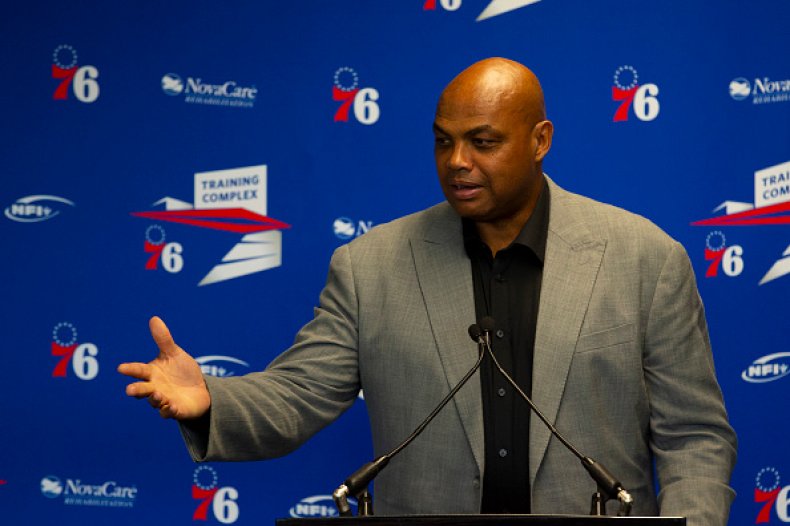 Just last week, after a week of silence since the Rockets GM's tweet, LeBron James finally spoke out, saying the Morey "wasn't educated" on the issues in China. James, who's the biggest star in the NBA, drew criticism for his statement that many say supported the communist regime and oppression in China.
"We all have freedom of speech, but at times, there are ramifications for a negative that can happen," James said to reporters. "I don't want to get into a feud with Daryl, but I believe he wasn't educated on the situation at hand, and he spoke. Some of the people have been harmed, and not financially but physically, emotionally and spiritually."
James' comments did not sit well with his supporters.