Rockets vs. Warriors: Charles Barkley Thinks Only 'An Idiot' Would Pick Houston over Golden State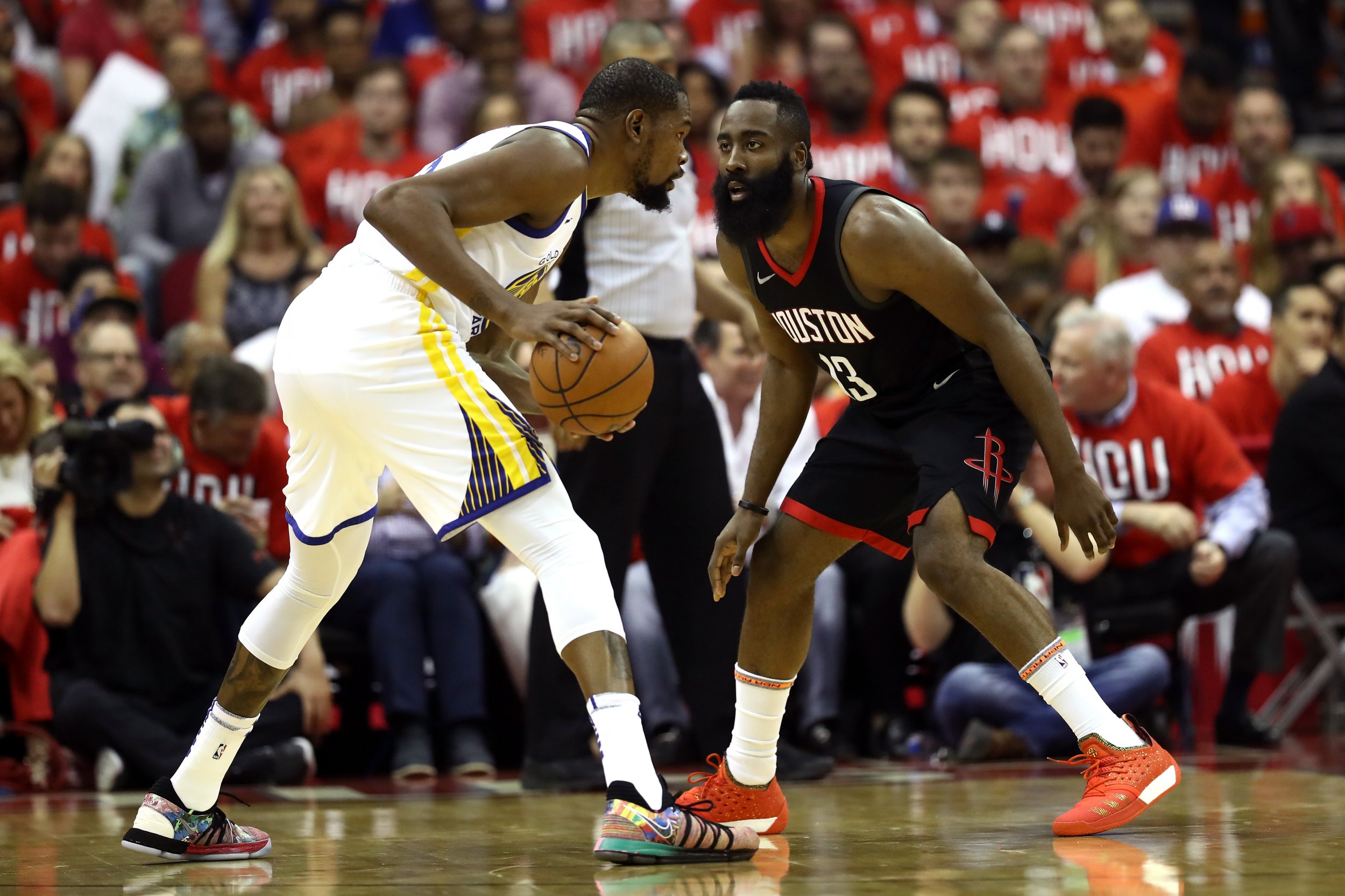 For the majority of viewers, Golden State's 119-106 win against the Houston Rockets on Monday night proved the eagerly awaited Western Conference Finals will live up to its potential. For Charles Barkley, however, it simply meant the series was already over.
The Rockets' bid to reach the NBA Finals for the first time in 23 years got off to the wrong start as the Warriors made light work of having to play Game One of a playoff series on the road for the first time in three years, wrestling home court advantage off Houston.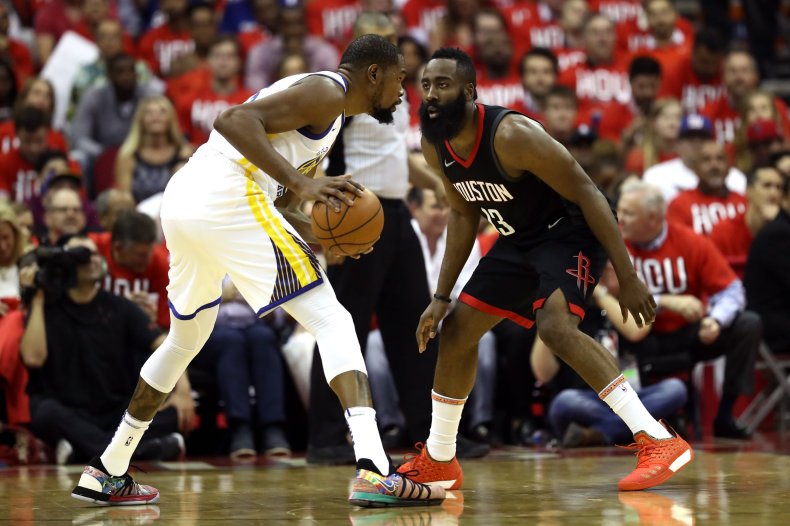 While the Rockets would have hoped for a different outcome, dismissing a team that won a franchise-record 65 games this season might be premature—but Barkley appears to have already made his mind up.
Speaking on the NBA on TNT show after the game, the 11-time All-Star said he was "depressed" and when asked by host Ernie Johnson what had caused his condition, he replied: "Anybody who thinks the Rockets are gonna win a game or win this series is an idiot.
"This is over, Ernie. You just see this game. The Rockets can't beat them."
When Shaq, who also sits on the TNT panel, asked Barkley whether he thought Houston had no chance of getting back into the series, the 1993 NBA MVP was just as pessimistic.
"No, they're not gonna win a game," he said.
"Hey, I picked the Warriors in five. I'm taking the Warriors in three."
James Harden scored 41 points and Chris Paul added 23 points and 11 assists, but Houston had no answer for Kevin Durant and Klay Thompson, who scored 37 and 28 points respectively. Stephen Curry chipped in with 18 of his own.
Houston went 34-7 at home in the regular season—the league's joint best record alongside the Toronto Raptors – but had already lost once on home court in the playoffs, falling to a 116-108 defeat against the Utah Jazz in Game Two of the Western Conference semifinals.
The Rockets now have the chance to prove Barkley wrong when they face the Warriors in Game Two on Wednesday night.