Charles Booker Takes Lead Over Amy McGrath in Kentucky's Senate Primary
Progressive underdog Charles Booker is leading Amy McGrath for the first time in Kentucky's Democratic Senate primary, which remains too close to call.
As of Thursday afternoon, Booker was ahead of McGrath by a few thousand votes. According to the election tracker at The Courier-Journal, Booker had captured 43.5 percent of the vote compared to McGrath's 40 percent with 2,926 of 3,685 precincts reporting.
Booker celebrated the news in a tweet, writing that "something big" was happening in the state.
But the current tally only includes votes cast in-person at the polls on Tuesday. Final results are not expected until at least June 30 because of the flood of mail-in ballots that are still expected to come in for the June 23 contest. State leaders allowed every resident to request an absentee ballot in an effort to maintain public health during the coronavirus pandemic.
"We are looking forward to tallies of the absentee ballots, which is 90 percent of the total vote. In counties that have already reported them, Amy is winning by huge margins, so we feel great about the outcome," Mark Nickolas, McGrath's campaign manager, told Newsweek in a statement on Thursday.
The winner of the primary will go on to challenge Senate Majority Leader Mitch McConnell in November's general election. McConnell faced six Republican challengers in the primary but sailed to victory with 87 percent of the vote after 7 percent of precincts had reported.
McGrath, a former fighter pilot for the Marines, was long considered to be a shoo-in to clinch the Democratic Party's nomination. She had the backing of national party leaders and more money in the bank than all of her opponents combined.
But Booker, the state's youngest Black lawmaker, starting surging late in the race amid a growing racial-justice movement in Kentucky following the police shootings of two Black residents. He was also buoyed by a wave of endorsements, including Senator Bernie Sanders, Representative Alexandria Ocasio-Cortez and two of Kentucky's highest circulation newspapers.
Polls conducted ahead of the primary showed a mixed picture. The only public survey of the race showed Booker ahead by 8 points, but internal polling from both campaigns found McGrath ahead.
Both candidates were found trailing McConnell in potential head-to-head matchups. A Civiqs survey conducted just before the primary showed McConnell beating McGrath by 20 points and Booker by 14 points. Nonpartisan election forecasters like The Cook Political Report and Sabato's Crystal Ball are currently rating the race as "likely Republican."
Newsweek has reached out to Booker's campaign but did not receive a response before publication.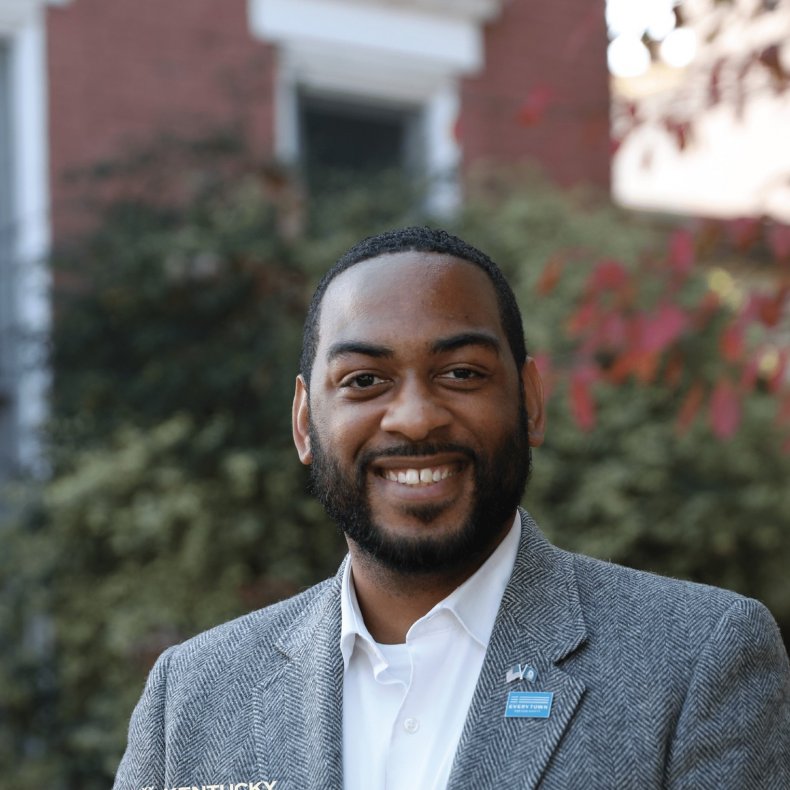 Charles Booker Takes Lead Over Amy McGrath in Kentucky's Senate Primary | U.S.