Fox News Channel's beloved Charles Krauthammer announced Friday that he is in the final stages of a long battle with cancer. The 68-year-old television personality has been off air for nearly a year as he fought an abdominal tumor and subsequent complications.
In a heartbreaking letter to his colleagues, friends and viewers, Krauthammer revealed Friday that he has only a few weeks to live. Krauthammer began his career in psychiatry before becoming a Pulitzer Prize-winning political analyst, who worked on Fox News Channel's Special Report.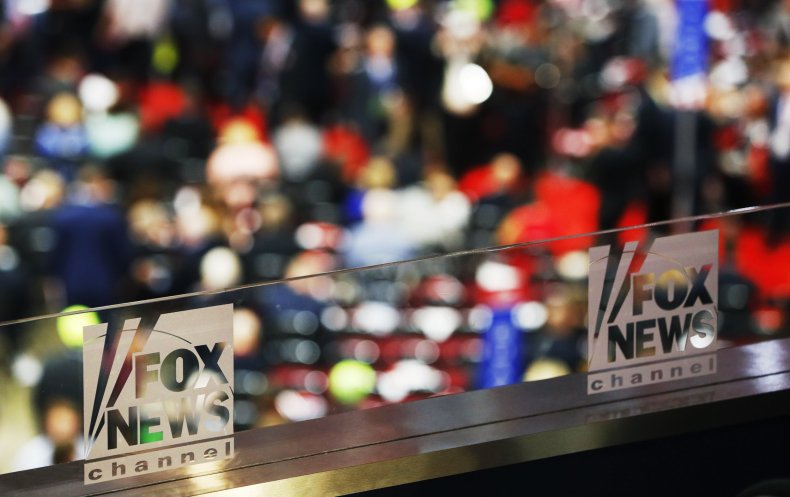 "I have been uncharacteristically silent these past ten months," Krauthammer wrote. "I had thought that silence would soon be coming to an end, but I'm afraid I must tell you now that fate has decided on a different course for me."
Krauthammer said he had a malignant tumor in his abdomen removed last August, but a series of complications forced him to remain in the hospital in the following months. According to Fox News, until recently, he believed he was set to recover.
"However, recent tests have revealed that the cancer has returned," he wrote. "There was no sign of it as recently as a month ago, which means it is aggressive and spreading rapidly. My doctors tell me their best estimate is that I have only a few weeks left to live. This is the final verdict. My fight is over."
In a statement to Newsweek, executive chairman of Fox News Rupert Murdoch said, "Charles has been a profound source of personal and intellectual inspiration for all of us at Fox News. His always principled stand on the most important issues of our time has been a guiding star in an often turbulent world, a world that has too many superficial thinkers vulnerable to the ebb and flow of fashion, and a world that, unfortunately, has only one Charles Krauthammer. His words, his ideas, his dignity and his integrity will resonate within our society and within me for many, many years to come."
The editorial board at The Washington Post, where Krauthammer was a columnist, wrote a tribute noting that "nothing and no one can replace him."
"His unsparing judgments were cheered by some readers while angering others," the editorial board wrote. "But few could disagree that he wrote a column of breathtaking range and intelligence and integrity."
Many, including politicians and journalists, took to social media to express their sadness over Krauthammer's announcement.
"Sorry to hear shocking news of Charles Krauthammer's terminal illness," tweeted Senator Chuck Grassley. "Very few journalists could put so much knowledge and common sense in so few words as Charles. I've missed him on TV for last year Journalism loses a GIANT."
"Charles Krauthammer is a monumental thinker who will go down in history as a key force in the revivification of philosophical and practical conservatism. This is absolutely tragic," conservative writer Ben Shapiro wrote.
Vice President Mike Pence released a statement saying he and his wife were "saddened" by the news of Krauthammer's losing battle with cancer.
"His wit, his wisdom, and his tireless defense of Western values have made an indelible mark on the minds of millions of Americans, and his irreplaceable pen and voice shaped our nation for the better," Pence said.
"I leave this life with no regrets. It was a wonderful life—full and complete with the great loves and great endeavors that make it worth living. I am sad to leave, but I leave with the knowledge that I lived the life that I intended," Krauthammer ended his letter.
SaveSave
SaveSave