'Seinfeld' Actor Charles Levin's Body Found Naked, Partially Eaten by Vultures: Report
The body of Seinfeld actor Charles Levin was found naked and partially eaten by vultures in July, it has been claimed, as new details about the star's disappearance and tragic death emerge.
Levin was reported missing by his son on July 8. His body was found a week later in a remote area near Grants Pass, Oregon, where Levin lived.
The Daily Mail and USA Today reported that police documents about the circumstances of Levin's death suggest Levin was found at the bottom of a 30-foot ravine, naked and wedged between two trees. The Grants Pass Department of Public Safety report claimed that the body showed "signs of animal scavenging likely in the form of turkey vultures as there was evidence of bird feces on and around the body."
USA Today said the report ruled out foul play or suicide, ruling Levin's death "accidental."
Levin's body was discovered on July 13, a day after his car was found on a remote road near a ravine. Police found the dead body of Levin's dog, a pug called Boo Bear, inside the vehicle. Both Levin's body and his car were in an "incredibly remote" area, Grants Pass police said in July.
Levin, who was 70, was reported missing by his son Jesse Levin, who said in June that his father hadn't been heard from since June 28. Jesse Levin said his father last spoke to a friend and said he was lost. "It was breaking up. It wasn't very clear what he was saying, but he did seem to sound confused and lost," Jesse Levin said at the time.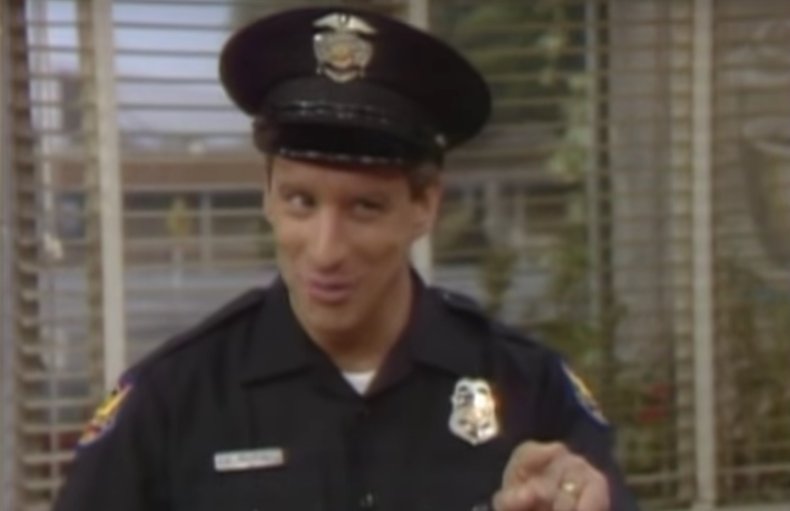 Jesse Levin remembered his father's "humongous personality," adding: "He was a difficult guy, a big diva. He was incredibly comedic ... He was extremely charming. It's very sad what's happened."
Charles Levin famously appeared as a slapstick mohel in a 1993 episode of Seinfeld, "The Bris." A mohel is someone that performs circumcisions in the Jewish tradition. "My dad was so over the top and ridiculous that he told me that Jerry Seinfeld fell out of a chair laughing at how ridiculous he was," Jesse Levin said, according to Boston.com.
Levin's other roles include a recurring role in the CBS sitcom Alice and Eddie Gregg on the police drama Hill Street Blues. He also appeared as a gay cook in the pilot episode of legendary sitcom The Golden Girls.
Levin's film appearances include small parts in This Is Spinal Tap and Woody Allen's Annie Hall. He last appeared on screen in 1998, according to his IMDb page.
Grants Pass Department of Public Safety did not respond to a request for comment.
This article has been updated with additional details about the police report on Levin's death.