Charles Manson: Best Films, Books, Podcast 50 Years after Sharon Tate Murder
Charles Manson has been a leading name in true crime conversations since the late 1960s, and his dark influence hasn't slowed down since. In the last year, true crime and entertainment fans alike have seen an influx of Manson-themed content, including a handful of programs about Sharon Tate, who was murdered by the Manson Family 50 years ago on August 9.
If you're looking to know more about Manson and his brutal crimes, hypnotized family and white supremacist agenda, look no further than these pieces of entertainment. Here are the best Manson, Tate and related, whether loosely or entirely, to his odd and terrifying influence in 1969 and beyond.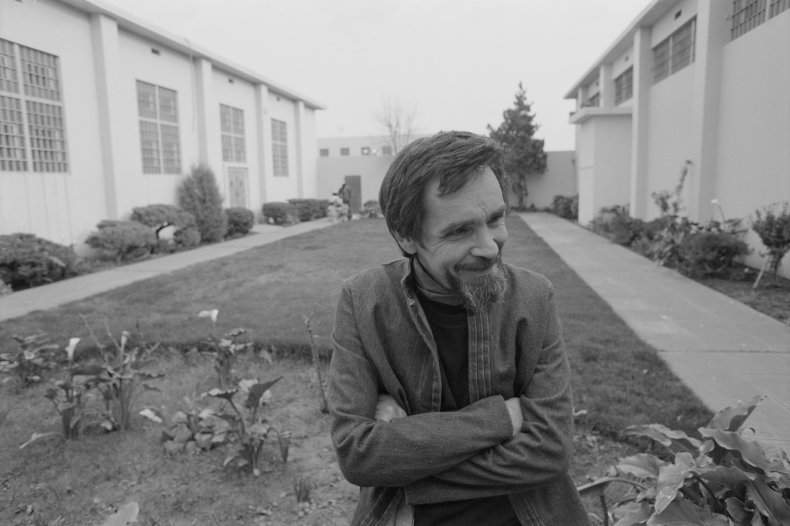 Film
Once Upon A Time In Hollywood
Charles Manson isn't the main star of Quentin Tarantino's latest flick, but Sharon Tate is the focus. Though Tate, played by Margot Robbie, doesn't have many lines in the film, it takes viewers inside the night she was murdered by four of Manson's family members.
If you're looking for a film to educate you on what happened the night she died, though, Once Upon A Time In Hollywood may not do the trick. Tarantino took liberties with the storyline, and as a result, the dramatized version makes some major changes in what happened the night of Tate's death. For entertainment purposes, though, it's a great choice.
Charles Manson: The Funeral
Produced by Ghost Adventures host Zak Bagans, Charles Manson: The Funeral is a documentary that follows Manson's grandson on a journey to gain the rights to Manson's body after his death. It's a family story of a grandson grappling with his grandfather's horrible decisions. Bagans is the perfect person to produce the film, as he has an entire collection of Manson artifacts in his possession at his Haunted Museum.
Podcasts
You Must Remember Manson
A spinoff of the mega-popular You Must Remember This dedicated an entire 12 episodes to Manson, his dark legacy and his brutal behavior. It takes a spin that's not always included in Manson's story: his deep infatuation with Hollywood and the idea of being a famous musician. His desire to be a star only adds a more sinister factor to the death of Tate, who was a budding Hollywood star herself. Listeners are likely to be surprised when the podcast name drops some giant stars who could have played a role, even unknowingly, in Manson's madness.
Those Conspiracy Guys
Podcast Those Conspiracy Guys dives into Manson's drug-induced cult with all of the deep, fascinating details of the Manson family and their decisions to kill. Though it's only an episode, the podcast looks into the gritty of Manson's young life and steps into the world of conspiracy. Were Manson and his family involved with a CIA program called MKUltra, which aimed to control minds? Those Conspiracy Guys dive deep into the rumors, whether true or not.
Books
The Girls by Emma Cline
A fictional retelling of the Manson group follows young spirit, Evie Boyd, as she falls deep into a cult that will soon be monumental and iconic in American history. The character learns the ins and outs, the freedom and eventually, the crimes that Manson's cult committed, and watches as her world swirls into something dark.
Helter Skelter: The True Story of the Manson Murders by Vincent Bugliosi
Reading Helter Skelter may be the closest you can get to the Manson trial and crimes yourself. Written by the prosecuting attorney in the trials, Bugliosi explains what really happened, and dives into deeper details that may not be featured in film or fictional retellings of the story.
Not only does Helter Skelter look into the infamous murders, but it asks how Manson had an entire clan of followers that never questioned his leadership. Complete with photos, the book is a personal look at Manson's story and all who lived in his orbit.