Charles Manson Photos and Videos: See His Crime Scenes, Turbulent Trial and Wild Interviews From Prison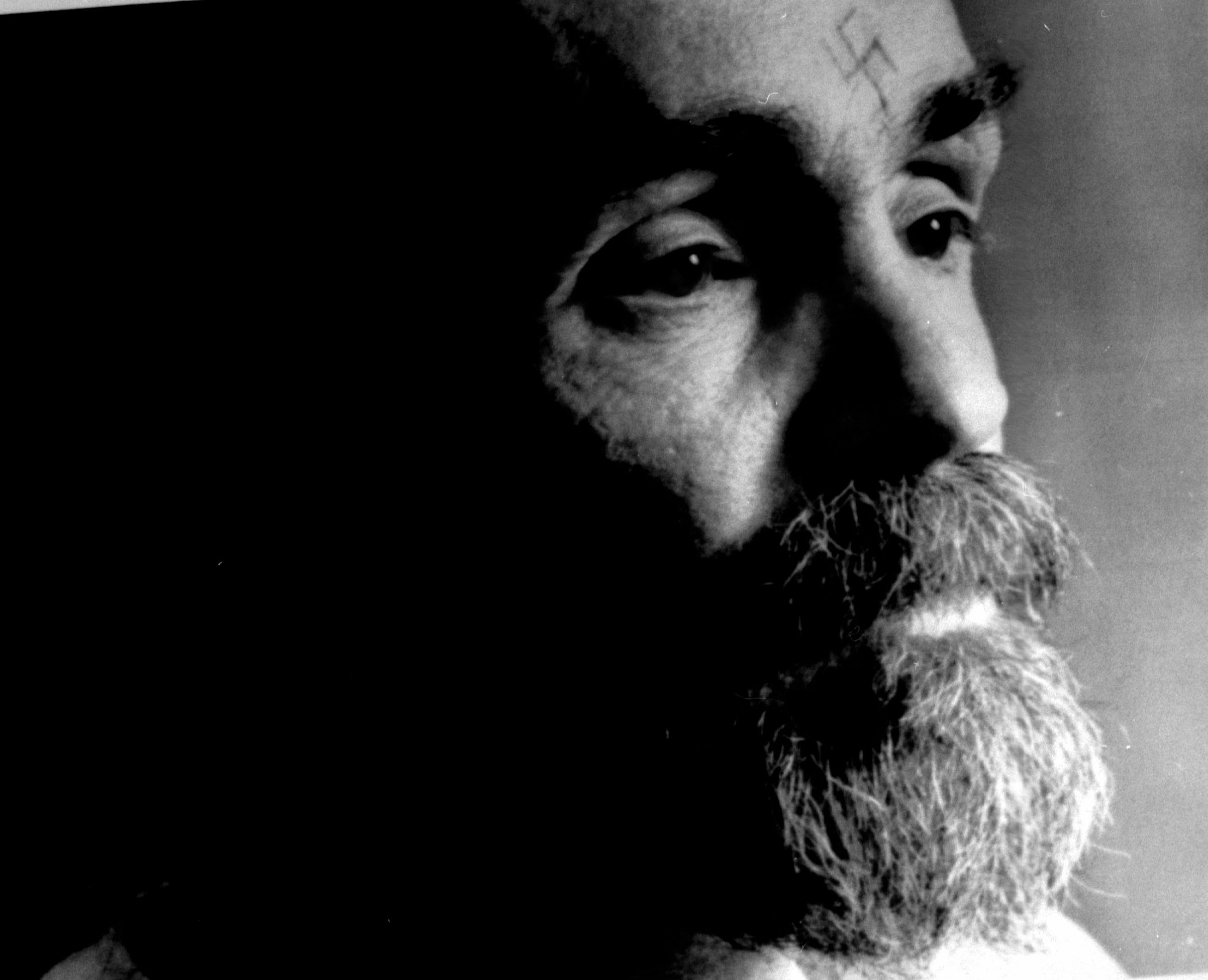 Charles Manson, the charismatic cult leader who died Sunday, was a failed singer inspired to evil by misinterpreting Beatles lyrics into a twisted vision of a race war.
Here's a quick look at his life in photos.
Manson, who died at age 83, started amassing followers as a 30-something with a stalling music career and two prison terms under his belt. He created a family largely of young runaways and led them in sex and LSD trips, according to The Washington Post.
Then, in August 1969, he turned them into killers.
Over two nights, a group of Manson Family members targeted two houses and attacked their inhabitants in an attempt to launch a race war. On August 9, they shot a young man named Steve Parent in a car, then repeatedly stabbed and shot pregnant actress Sharon Tate, hairdresser Jay Sebring, heiress Abigail Folger and Folger's boyfriend, Voytek Frykowski. On August 10, they killed grocery store owner Leno LaBianca and his wife, Rosemary.
After the killings, they used the victims' blood to write on the walls.
Leslie Van Houten, Susan Atkins, Patricia Krenwinkel and Charles "Tex" Watson were arrested and convicted in connection with the murders. So, too, was Manson himself, after a lengthy trial during which he tried to rush the judge and yelled, "In the name of Christian justice, someone should chop off your head," according to the Los Angeles Times.
Manson etched an X into his forehead during court proceedings to show that he'd X'ed himself from the world, CNN reported. He later converted it to a swastika.
Manson caused trouble in prison. Officials with the California Department of Corrections and Rehabilitation told the Times he broke the rules by keeping a secret cell phone, trying to smuggle in a saw blade, possessing marijuana and splashing hot coffee on guards, among other transgressions. He also gave interviews, both in person and via phone, about his lifestyle and crimes.
"What's violent about pulling your finger across the trigger? There's no violence. It's just a person there and you move your finger and they're gone. What's violent about that?" he told Rolling Stone in 2013. "But let me ask you this. Will you ever forgive me for what you think I did? Think about it. Don't let your brain be lame. I didn't kill nobody. So will you ever forgive me for what you think I did?"
This past January, Manson was treated for gastrointestinal issues, and last week TMZ reported that the convict was back in the hospital. He died at 8:13 p.m. local time on Sunday, according to NBC News.