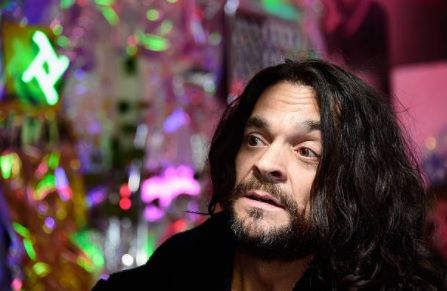 Cult leader Charles Manson, the mass murderer who never touched any of his victims, died on Sunday at the age of 83. When most people talk about Manson's "family," it's a reference to the followers of his cult. But what some might not know is that Manson was, in the biological sense, a father. He had at least three sons.
In the wake of Manson's death, his two living biological sons did not immediately issue public statement. Not much is known about them, and each boy changed his name.
Manson had his first son, Charles Manson, Jr., with first wife, Rosalie Jean Willis. They were married in 1955. After they split up, Willis remarried and Junior took his stepfather's name, becoming Jay White. Even so, Manson's violent legacy haunted him. White committed suicide in 1993, supposedly because of the Manson murders. According to the death certificate, he died of a "self-inflicted gunshot wound to the head."
"He couldn't live down who his father was," White's son, Jason Freeman, told CNN in 2012. "He just couldn't let it go."
Not much is known about Manson's second son. But he had the boy, Charles Luther, with Leona "Candy" Stevens. At the time this story was written, Luther's whereabouts were unknown.
Little is known about Valentine Michael, the third child acknowledged as Manson's son. The killer had Michael with Mary Brunner, a member of Manson's cult, or "family."
While Manson's biological offspring did everything possible to disassociate themselves from their father, one man desperately wanted to be his son. Matthew Roberts, adopted as a child, searched to find his biological parents. At the age of 14, he met with his mother, only known as Teri. She told him she conceived Roberts with Manson in 1967.
But DNA tests proved Roberts had no relation to Manson. "Now there's no chance of knowing who my father is," a disappointed Roberts told CNN in the same 2012 interview. "That's the only lead I had."
Manson was convicted of organizing the 1969 murders of pregnant actress Sharon Tate and six others. Two years later, he was sentenced to prison. Manson was inspired by the Beatles song "Helter Skelter" to start a race war. He reportedly wanted the Black Panthers to be blamed for the killings.
During his time behind bars, Manson was denied parole 12 times. He was originally supposed to get the death penalty, but it was ruled unconstitutional. His sentence was changed to 9 consecutive life sentences.
He died from natural causes, according to prison officials. The families of Manson's victims were notified about his death, TMZ reported. Manson was taken from Corcoran State Prison to the hospital in January after he experienced intestinal bleeding. Last week, it was reported he was on his death bed.
Three of Manson's followers—Patricia Krenwinkel, Leslie Van Houten and Charles "Tex" Watson—remain in prison. Susan Atkins died of cancer in 2009.