Charles Manson vs. Ted Bundy: Twitter Is Disgusted with Stans Fighting About Which Murderer is 'Better'
A morbid internet fight broke out on Thursday between Ted Bundy and Charles Manson fans, who are arguing which American killer is better. The conversation began on Twitter this week and was met with online bystanders wondering why there are "stans," or supporters of either gruesome person in the first place.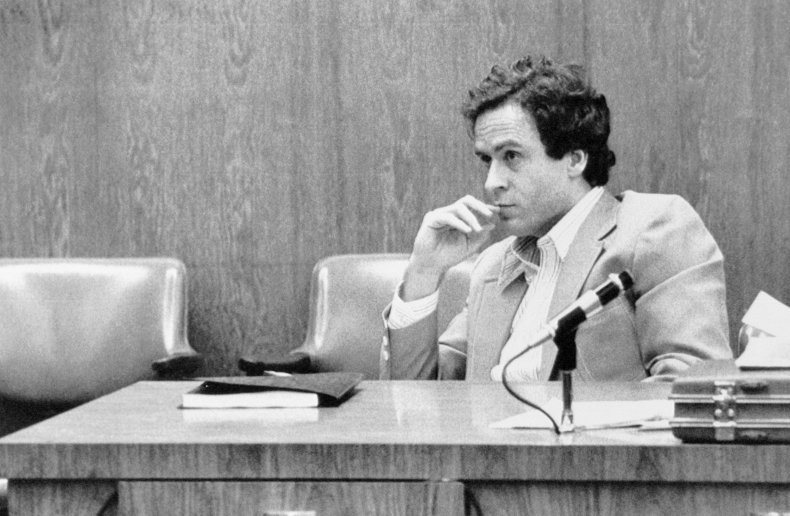 The uptick in attention for both Bundy and Manson could come from recent movie releases. Manson's story was featured in Once Upon A Time In Hollywood, which is currently in theaters, while Bundy's family side wad portrayed by Zac Efron in Extremely Wicked, Shockingly Evil and Vile. Bundy was active in the '70s and eventually confessed to killing 30 women, though it's likely his total death count was much higher. Manson was a cult leader in the '60s and was responsible for ordering a series of murders, including that of Hollywood star Sharon Tate.
Twitter users argued which criminal was better using courtroom footage from each of their trials. The conversation was eventually buried on Twitter by app users who questioned why there are people who applaud either killer for their crimes. Most of the comments when searching either man's name will produce a series of Twitter users who are baffled by the conversations.
Many commented their disbelief with valid points about how each man committed brutal, dehumanizing acts in their life. Others took the conversation and ran with it by creating satirical ways to throw their own two cents into the conversation. Some used fictional characters to stan instead of Manson or Bundy, like Pennywise the clown from the It franchise, while others brought up other, completely unrelated characters and celebrities.
A number of comments, instead, aimed at those starting conversations about Bundy and Manson in respect or admiration. Tweets called out those who support the serial killers, even after their death, for being harmful or dumb.
Despite the conversations, neither Bundy nor Manson are still here to reap the benefits of newfound support. Bundy was killed by electric chair in the state of Florida in 1989. His death was a national spectacle, in which the celebratory aftermath was televised. Manson's death came in 2017 after had been suffering from illnesses for months. His official cause of death was listed as acute cardiac arrest, respiratory failure and colon cancer. He was 83 years old.
Both Bundy and Manson were known to be charismatic, especially in the eyes of women, who held the devious men on pedestals and became their close supporters, even when the world and courts had deemed them as malicious. The new flood of supporters for each, while unsupported by most, is unsurprising in that the men have been worshiped by their individual communities since they were first convicted.