Charles Manson Was a 'Loving, Compassionate Man' Who Cared About the Environment, Says Grandson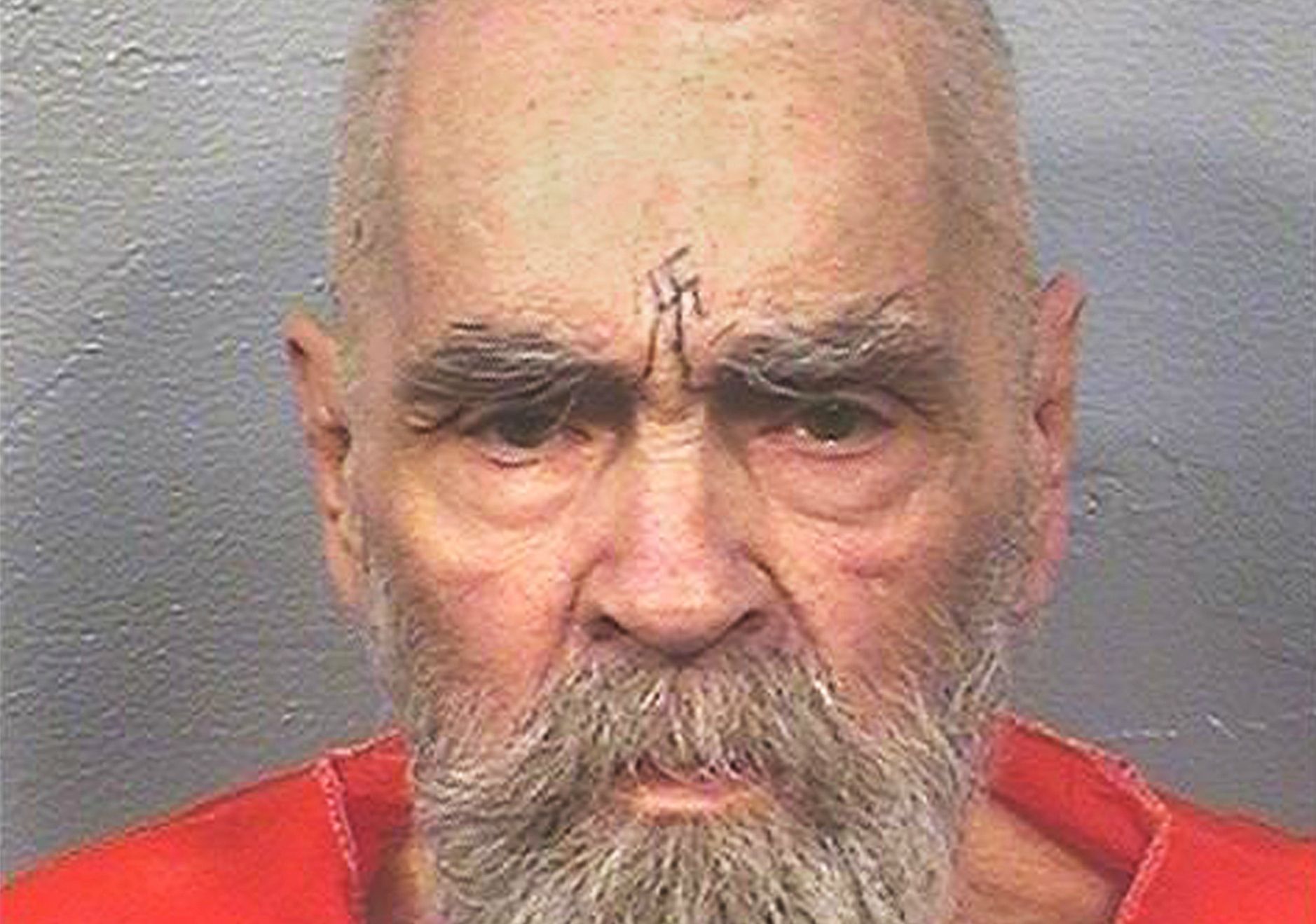 Cult leader Charles Manson, who died Sunday, was a "loving, compassionate man" who cared about the environment, according to a man claiming to be the convicted killer's grandson.
Jason Freeman, 41, claims to People magazine that Manson considered himself innocent of the Manson Family's murder spree, which included killing actor Sharon Tate, then eight months pregnant, in August 1969.
Manson did not commit any of the murders himself but was convicted of first-degree murder and conspiracy to commit murder because his followers were acting on his orders.
"He said his hands are clean," Freeman told People. "He specifically said he did not kill Sharon Tate or anybody in that house. He would never hurt a human with a baby inside of them."
Freeman claims to be the son of Manson's son, Charles Manson Jr., who changed his name to Jay White to avoid association with his murderous father and later killed committed suicide in 1993. Freeman has retained an attorney to prove his relation to Manson so he can take control of his estate and arrange a funeral.
The oil rig worker said he has never met Manson but spoke to him over the phone while Manson was incarcerated at California State Prison in Corcoran, California. "He kept asking me what I wanted. 'What do you want from me?' I said: 'I just want to get to know my grandfather.'"
Manson died at 83, nearly 50 years after the Manson Family murders.
Debra Tate, the sister of victim Sharon Tate, wrote in an opinion piece for Newsweek this week that the cult mastermind's death is not the end of the painful tragedy that has plagued her family.
Tate has devoted the last 50 years to campaigning to keep Manson's followers from being granted parole for their roles in the murders.
"Society seems to be breathing a sigh of relief that this man is gone from this earthly realm. Not me. I am still gravely concerned," she wrote.
"It's important to remember Manson only uttered the words 'do something witchy' to his minions, most of whom came from middle-class homes and who had all the opportunities of the 'all-American dream' in front of them. But instead of choosing to 'do the right thing,' they chose to align themselves with this self-proclaimed Christ figure and threw away their own promise, and the promise of many other innocents."