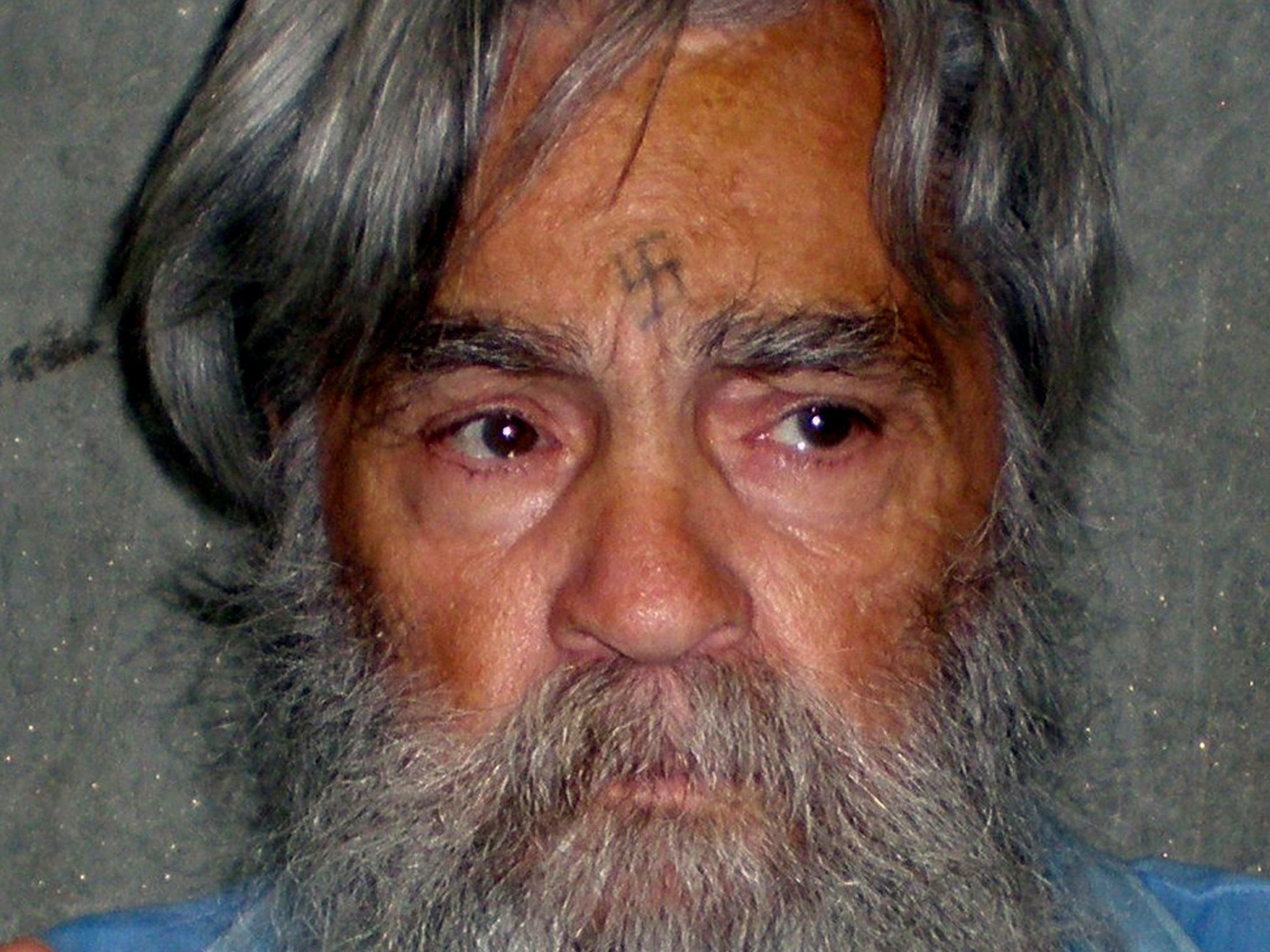 As Charles Manson clings to life, there's an important part of his time on Earth that often goes undiscussed but should be remembered: He was a white supremacist.
The cult leader and mass murderer, who has a swastika etched into his forehead, used racism to coax his disciples into slaughtering nine people in the hopes it would spark a race war. His goal was to one day rule over African Americans because he felt they were too dumb to govern themselves.
He referred to African Americans as "blackies" and was petrified of black Muslims and Black Panthers. He reportedly refused to associate with black inmates during his time in prison.
"Charles Manson was one of the most virulent racists that ever walked the planet," Jeff Guinn, author of Manson: The Life and Times of Charles Manson, told Newsweek.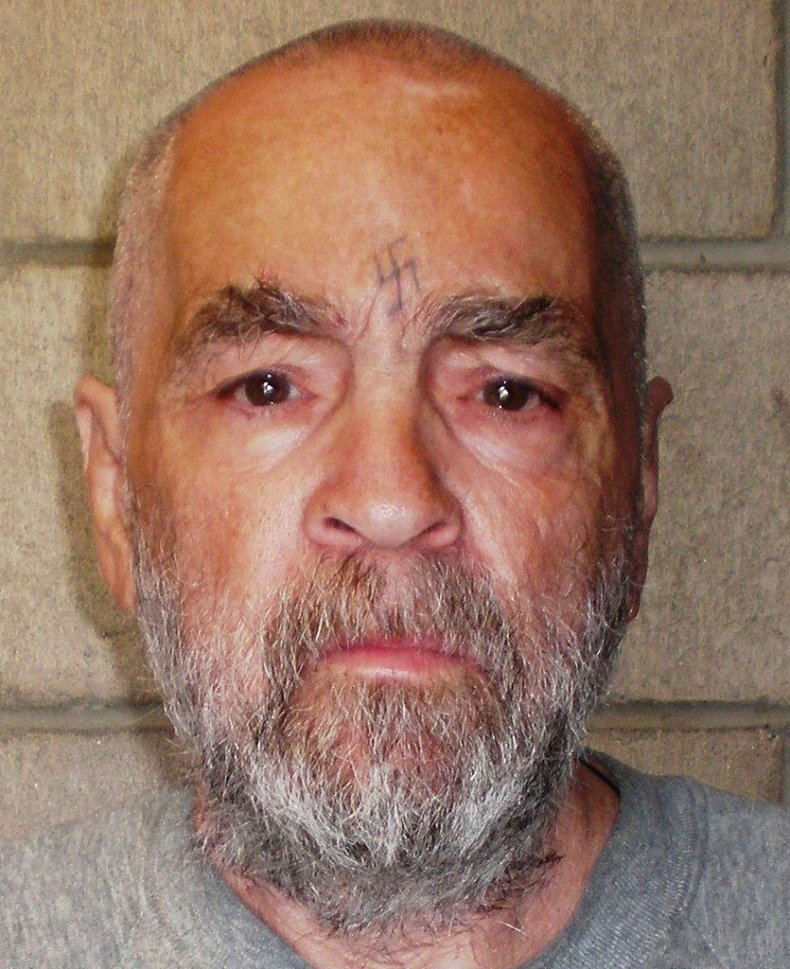 Manson grew up in the 1940s in West Virginia, where racism was rife. After moving to California and serving two stints in prison, he started "The Family," indoctrinating its members with the idea that blacks would rise up and start a war with whites, an idea known as "Helter Skelter." He believed that blacks would eventually win because they were essentially savages.
He regularly spewed racist remarks to the bikers who were supplying his cult with drugs, but told his hippie apostles he just said those things because that's what they wanted to hear, his followers told Guinn when he interviewed them in prison.
To incite a race war, Manson ordered his devotees to carry out gruesome murders that they would try to pin on blacks by leaving behind clues, such as words used by black power groups like the Black Panthers scrawled in victims' blood.
The charismatic leader got his followers to go along with him by threatening that they would be either butchered or enslaved by the remaining blacks if they didn't do what he said.
Manson's tactics helped popularize some of the white supremacy ideas we're seeing utitlized today by the alt-right, which attempts to use fear and entitlement to position itself as superior to other races.
"I keep being reminded of Charlie Manson when we see white supremacist groups. It's almost like they're copying the Charles Manson playbook," Guinn said. "He's certainly acting as a role model for people today."
Manson is in reportedly in grave condition after being admitted to the hospital on Wednesday night. This isn't his first bout with possible death, though—he was rushed to the hospital last year when he became "seriously ill," but he managed to pull through. And while his name will forever be associated with a cult of LSD-fueled hippies and gruesome murders, some have started to recognize him for what he really is.