Knick Owner James Dolan Fires His Security Chief in Wake of Charles Oakley Ejection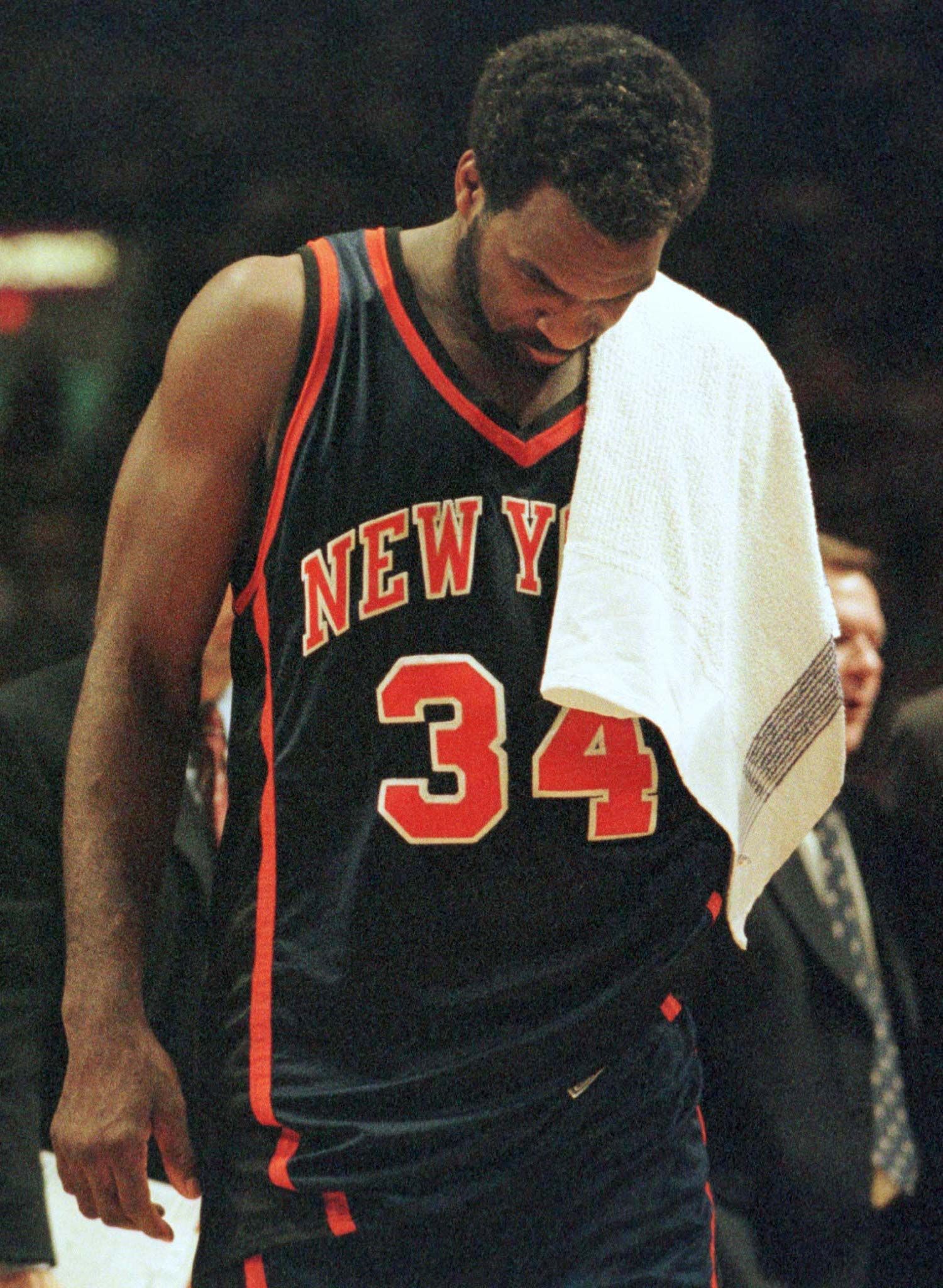 James Dolan, the owner of both Madison Square Garden and its most disappointing tenant, the New York Knicks, fired his senior vice president for security on Friday morning. According to the site DnaInfo.com, Dolan terminated Frank Benedetto in the wake of Wednesday evening's embarrassing ejectile dysfunction incident involving former Knicks power forward Charles Oakley from MSG during a nationally televised game with the Los Angeles Clippers.
For all those who (understandably) no longer watch Knick games, Oakley was seated four rows behind the Knicks bench and across the aisle from Dolan's front row seat when a cadre of plainclothes security approached him. At the time, there was 6:18 remaining in the first quarter and Knicks center Kristaps Porzingis was shooting free throws. According to Oakley, 53, who spoke to ESPN radio's Stephen A. Smith on Thursday, "eight to 10 guys" approached him and said, "We got orders, you have to leave."
Related Content: Newsweek fixes the NBA
As footage shot by several fans shows, the 6-foot-8 Oakley reacted belligerently, poking one security official in the ear with his finger and shoving another. In the foreground, New York–bred tennis legend John McEnroe looks on, as does Dolan. Shortly afterward, Oakley was led away and handcuffed out of view of the Garden's fans. Team president Phil Jackson, himself a former Knicks power forward, attempted to placate Oakley to no avail.
That same evening, the Knicks, who lost 119–115, released a brief statement stating that Oakley "came to the game tonight and behaved in a highly inappropriate and completely abusive manner" (like many a Knick fan; is there a no-tirade clause in Knicks tix?). The three-sentence missive ended with a tea-sipping, none-of-my-business Kermit-like wish that "we hope he gets some help soon (Update: the Knicks have reportedly banned Oakley from attending Knicks games at the Garden for life; would that we could all be so fortunate).
Less than 40 hours later Dolan, the round mound of impound, fired Benedetto, whom he had hired only last September. Before working for Dolan—who also fronts a bluesy rock band named J.D. and the Straight Shot that when playing live incites catcalls of "Quit your day job!"—Benedetto had been a United States Secret Service agent for 27 years. The Seton Hall alumnus had spent the past five years as special agent in charge of a four-state region in the Midwest, overseeing a staff of 170. Benedetto could not be reached for comment, and the Knicks have declined comment on his status, saying only that they "do not comment on employees [who] have left the company."
Oakley, who owns two car washes, one in Brooklyn and another in Yonkers, New York, paid for the $1,067 courtside seat himself. He played 10 seasons for the franchise, from 1988 to 1998 and is still one of its more popular players, particularly among those who have no recollection of Hall of Famer Walt Frazier as anything more than a color commentator or Just for Men spokesman.
On Thursday, Oakley claimed he had only taken his seat four minutes before the guards confronted him and that he had not spoken a word about Dolan or said anything directed at the owner. The Knicks called that assertion "pure fiction," adding "there are dozens of security staff, employees and NYPD [who] witnessed Oakley's abusive behavior."
On the back of every ticket to a Knicks home game is language that states that Madison Square Garden retains the right to eject anyone who exhibits conduct "that is disorderly" or uses "vulgarity" or "abusive behavior." Still, this was the worst-handled Oakley incident in Garden history, and that includes the time former Knicks coach Jeff Van Gundy embraced his lower leg in the midst of a fracas with Alonzo Mourning of the Miami Heat. As Kenny Smith of TNT's Inside the NBA suggested, "It takes one guy to walk over and say, 'I need to have a private conversation with you…but when you send six guys over, it's a confrontation.
"What these [security people] are there to do is defuse a situation," Smith said. "And what these guys did is escalate a situation. And [Oakley] bit for it."
The Knicks have nixed a beloved ex-Knick. It used to b only championships were unwelcome for a franchise that last won one when Richard Nixon was in the White House.