Charleston Church Gunman Wanted AR-15 Firearm: Police Report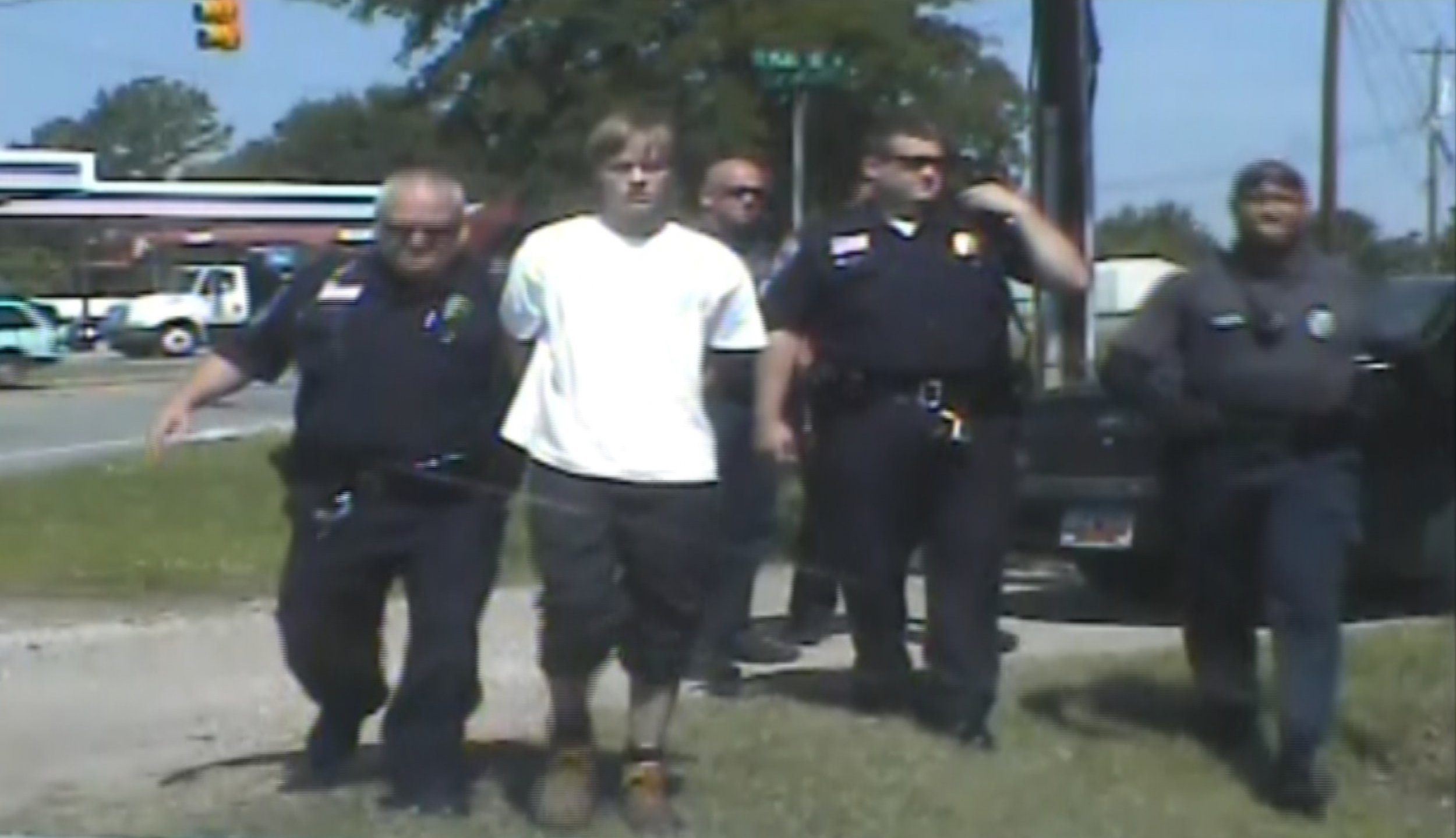 (Reuters) - The man accused of killing nine people at a historic black church in Charleston, South Carolina, last week told police that he wanted to purchase an AR-15 when they stopped him earlier this year and found ammunition and a part for such a weapon in his car.
Dylann Roof was stopped in March for suspicious activity after he was seen loitering in his car at a park, according to an newly released report from police in Columbia.
During a search of his vehicle, police found a firearm part—the handgrip area under the barrel—for an AR-15 weapon and six 40-round magazines, the report said.
The AR-15 is sometimes referred to as an assault weapon, although within the firearms industry it is considered a modern sporting rifle.
Roof told officers that he wanted to purchase an AR-15 to take to a shooting range but did not have enough money to do so, the report said.
The search of Roof's car did not turn up any illegal contraband, according to the field interview, which also noted that Roof recently had been arrested for illegally possessing narcotics.
About a month after this encounter, Roof reportedly bought a semiautomatic pistol, with which he is accused of killing nine black men and women at the historic Emanuel African Methodist Episcopal Church last Wednesday evening during a Bible study class.
He bought the weapon at Shooter's Choice, a firearms showroom and gun range in West Columbia,South Carolina, NBC News reported.
Roof's father gave him a .45-caliber Glock pistol for his birthday in April, his uncle told Reuters. Other reports said Roof bought the gun himself with money given to him as a birthday gift.