The Charleston County Council in South Carolina on Tuesday unanimously approved a $10 million settlement to the family of Jamal Sutherland, a Black man who died in police custody after being tased repeatedly by stun guns.
County Council said a formal statement on the settlement will be released Wednesday.
Sutherland, a 31-year-old resident of Goose Creek, was arrested on January 4 for misdemeanor assault and battery charges at Palmetto Lowcountry Behavioral Health. At the time, he was a patient at that mental health facility and was undergoing treatment for paranoid schizophrenia and bipolar disorder.
Officers didn't note Sutherland's mental health issues in his jail intake papers, and he died less than 24 hours later on the floor of Al Cannon Detention Center.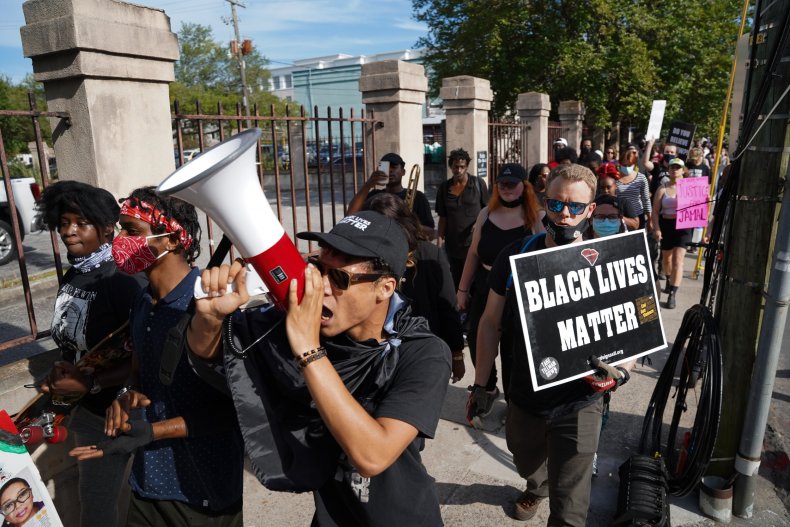 "We definitely need reform in our detention facility," Council Chairman Teddie Pryor said. "I have been researching that and I'm going to bring some other matters before this council regarding that. Certainly, as many other items have come before the council specifically the public safety perspective, this was never raised to that level. So I continue to remain disappointed in that way."
Councilman Kylon Middleton noted his frustration in the slow, piecemeal manner details of Sutherland's death had been released to the public in the months since his death in police custody.
The Council's decision to grant the family a settlement comes after demonstrations in Downtown Charleston, where protestors demanded greater police accountability.
Marcus McDonald, a leader of Charleston's Black Lives Matter group, who was at a May 17 protest, told ABC reporters, "We hope that the officers are charged, fired, and arrested in whatever order. And not only those actions, but actions that improve the safety of the inmates and people in mental health institutions."
The two officers involved in Sutherland's death were fired last week, but have not yet faced any criminal charges. Charleston County Sheriff Kristin Graziano announced on May 19 that Detention Deputy Brian Houle and Detention Sergeant Lindsay Fickett had been terminated.
Graziano did not unequivocally tie the officers to any wrongdoing. Instead, she cited public perception in her statement. "I must weigh the interest of public safety for the community against any incident that creates even the perception of an impairment to the operation of the Detention Center for the safety of all residents, staff and our Community," she said.
Ninth Judicial Circuit Solicitor Scarlett Wilson has not yet made her decision on whether the two officers will receive criminal charges. In a press release, Wilson pointed to a controversial pathologist's report on Sutherland's death that "did not find that the deputies' actions were the proximate cause."
She has ordered another pathologist to give her a second opinion before she makes her decision, which she hopes to deliver before the end of June.
Sutherland's family have asked the public to use his death to learn about the stigma associated with mental illness.
Newsweek reached out to the Charleston County Council and the Charleston County Council Sheriff's office for comment.