Charleston Massacre: Mental Illness Common Thread for Mass Shootings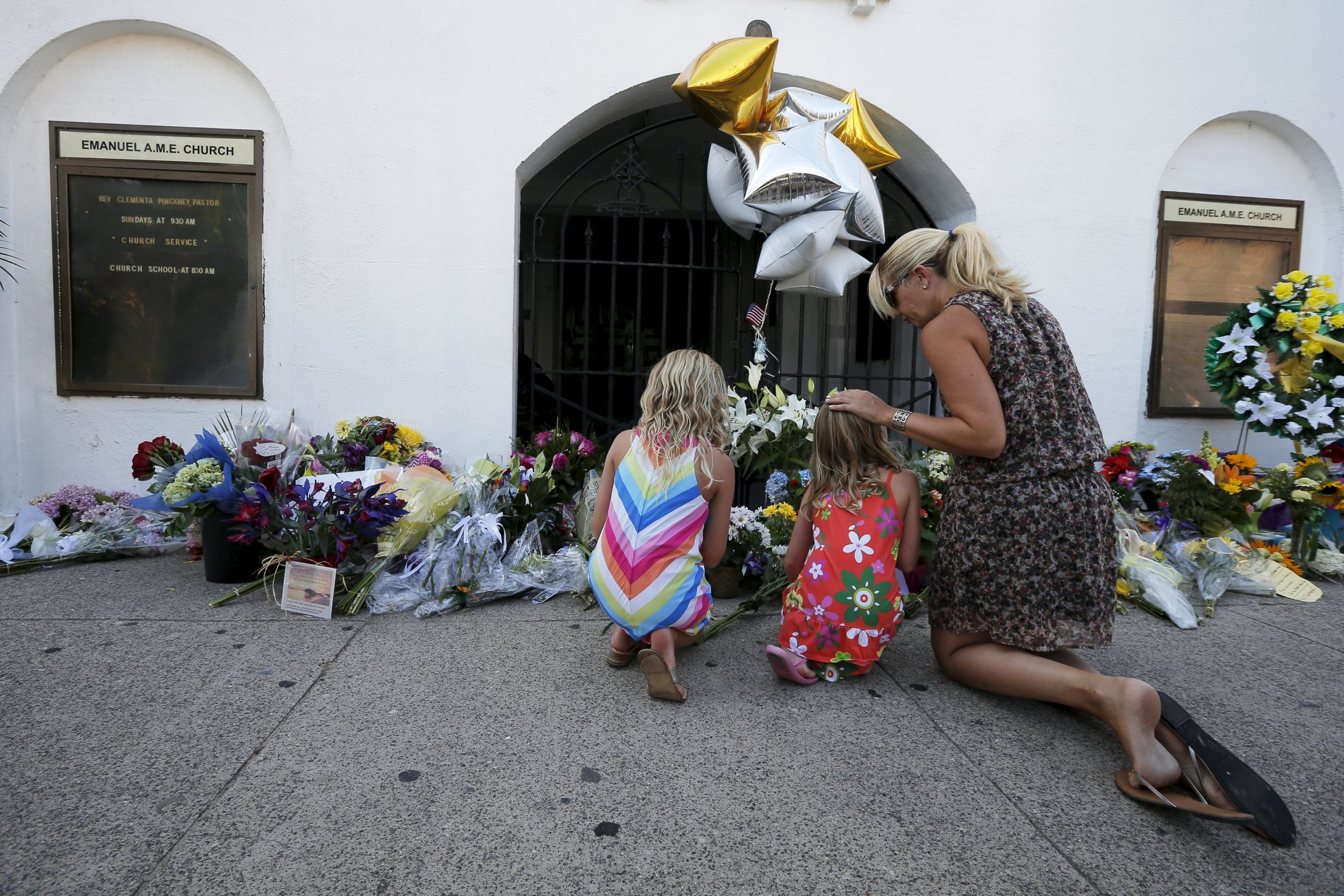 As the nation mourns the tremendous loss of life in Charleston, South Carolina, from another mass shooting, details of what drove someone to commit this terrible act remain elusive. But if history is any indication, the shooter most likely has a history of severe mental health issues that have either gone untreated or undiagnosed.
Charleston shooter Dylann Storm Roof was reportedly taking a drug that has been linked with sudden outbursts of violence.
Related: Dylann Roof Confesses: Says He Wanted to Start 'Race War'
The past decade lays out tragic evidence of the thread uniting mass shootings and mental illness:
* Seung-Hui Cho. As a child, Cho was diagnosed with severe anxiety disorder and placed under treatment. On December 13, 2005, he was found "mentally ill and in need of hospitalization. On April 16, 2007, he killed 32 people and wounded 17 others at a University in Virginia.
* Jiverly Wong. In a letter dated March 18, 2009, Wong expressed his concerns to a local television station that undercover police officers were changing the channels on his television, making the air "unbreathable," and had figured out a way to play music directly into his ear. On April 3, 2009, Wong walked into the American Civic Association immigration center in Binghamton, New York and killed 13 people, wounding four others.
* Maj. Nidal Hasan. In early 2009, the mental health officials who worked alongside Hasan held a series of meetings where they discussed his bizarre and paranoid behavior. Some openly wondered whether Hasan was psychotic. On November 5, 2009, Hasan opened fire at an army base near Fort Hood, Texas, killing 13 people and wounding 30 others.
* Jared Loughner. On September 10, 2010, Loughner was asked to leave Pima Community College in Tucson on mental health grounds – a psychologist who reviewed his journals believes he showed symptoms of schizophrenia. Four months later Loughner unloaded his 9mm Glock pistol into the parking lot of a Tucson shopping mall, killing six and injuring 13.
*James Holmes. Between March 16th and June 11, 2012, the psychiatrist who treated Holmes, Dr. Lynn Fenton, wrote in her notes that Holmes "may be shifting insidiously into a frank psychotic disorder such as schizophrenia." On July 20, 2012 Holmes walked into an Aurora, Colorado movie theater and killed 12 people, injuring 70 others.
* Aaron Alexis. On August 4, 2013, naval police were called to Alexis' hotel at Naval Station Newport and found that he had "taken apart his bed, believing someone was hiding under it, and observed that Alexis had taped a microphone to the ceiling to record the voices of people that were following him." On September 16, 2013, Alexis fatally shot 12 people and injured three others at the Washington Navy Yard.
In the case of Newtown, Connecticut shooter Adam Lanza, the warning signs of a severe mental health issue were right out in the open for everyone to see.
Adam, who was diagnosed as a child with Sensory Perception Disorder, a condition that made made bright lights, loud sounds and certain textures unbearable, secluded himself in his bedroom for weeks at a time. While left to himself he covered his windows with dark garbage bags to block the light out, and spent his time played violent video games and studying mass killers, compiling an extensive database that read like a scorecard.
A Yale psychiatrist who briefly treated Lanza says he "displayed a profound autism spectrum disorder with rigidity, isolation and a lack of comprehension of ordinary social interaction and communications."
Lanza never accepted his diagnosis and refused to take medication or undergo further treatment. Since he was over the age of 18, his mother, Nancy Lanza, who was acutely aware of his severe mental health issues, could only hope for the best.
This severely mentally ill young man, obsessed with violence and surrounded by automatic weapons, who had cut off almost everyone he cared about, made a series of terrifying posts all but telegraphing the future violence on a public on the mass-killer website.
In December 2011 he posted. "It goes without saying that an AK-47 and enough ammunition could do more good than a thousand 'teachers,' if one is truly interested in reforming the system…[the children] are already dead."
On December 14, 2012, in Newtown, Connecticut, Lanza fatally shot 20 children and 6 adult staff members at Sandy Hook elementary school before taking his own life.
Even though violence overall has been trending downward in the U.S., the roll-call of carnage caused by mass shootings continues to escalate. Over the last three decades, the overall national homicide rate has fallen from 10 per 100,000 in 1980 to 4 per 100,000 today, but the number of mass shootings has risen from 4 per year, between 1900 and 1970, to 29 per year since then.
This rise correlates directly with the closure of the mental health institutions in 1969, according to mental health experts. After they were shuttered, they were supposed to be replaced by community outreach programs. But many of these programs never took root.
In reaction to abusive people and institutions that exploited patients, many states have crafted their civil commitment laws to protect civil liberties, says Liza Gold, a forensic psychiatrist in Arlington, Virginia. "In the past, you could just drop a relative off and sign a paper," she says. "People could be held involuntarily for extended lengths of time, even without receiving treatment, just because they were perceived as 'crazy.'"
Now the pendulum has swung too far, according to Gold, because the law doesn't allow patients to be protected from themselves. "Now we have countless homeless people dying on the street with severe mental illness," she says. "The commitment requirement needs to be less strict. Today it currently requires both mental illness and dangerousness to have someone committed. I think we need to focus more on the dangerousness and keep these people from getting guns."
Gold also cautions that those suffering from mental illness are more likely to be victims rather than perpetrators of violent crimes. "The relationship between violence and mental illness is complicated. Most people who commit acts of violence don't exhibit signs of mental illness, and most people who are mentally ill are not violent."
Experts in the mental health community aren't the only ones who believe it should be easier to commit those suffering from severe mental health problems. Two years after his movie theater shooting spree in Aurora, Colorado, James Holmes told a court-appointed examiner that "I kind of regret that [my doctor didn't lock me up so that everything could have been avoided."