Granddaughter of Charleston Shooting Victim to Suspect: 'Hate Won't Win'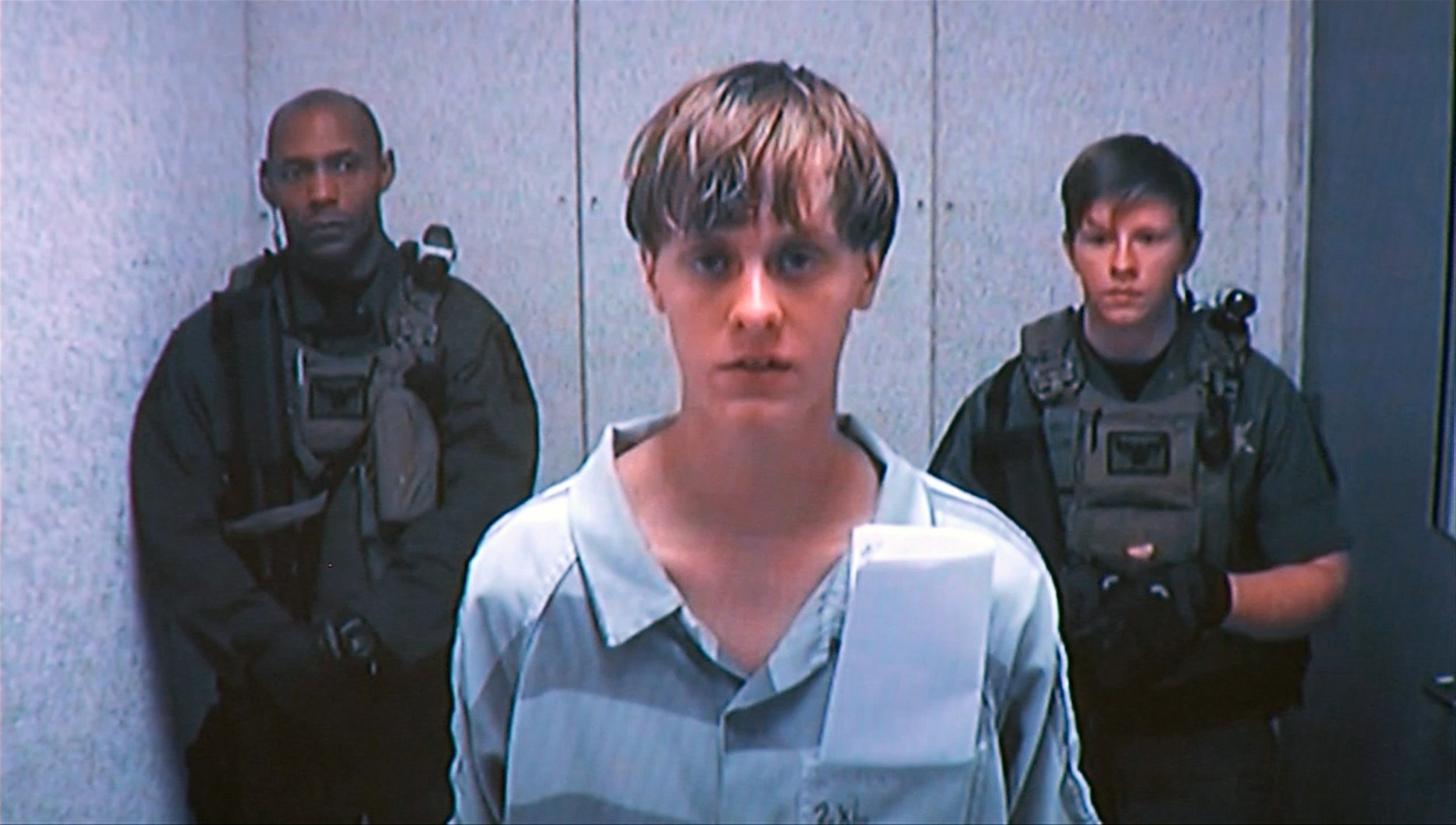 Family members of some of the nine victims who died at a church in Charleston, South Carolina, earlier this week, told a courtroom on Friday that they forgave the alleged shooter and are glad hate didn't win.
"Although my grandfather and the other victims died at the hands of hate, this is proof, everyone's plea for your soul, is proof that they lived in love and their legacies will live in love. So, hate won't win," the granddaughter of victim Daniel Simmons Sr. said Friday in court. "I just want to thank the courts for making sure that hate doesn't win."
Dylann Roof, the 21-year-old suspected of killing nine African-American worshippers on Wednesday night, appeared in court Friday afternoon for a bond hearing. He is charged with a total of 10 counts—nine counts of murder and one of weapon possession.
The judge set Roof's bond to $1 million for the weapons charge. He said he didn't have the authority to set bond for the murder charges, but Roof will be held without bail on those counts.
Before he set the bond, the judge allowed each victim's family who was willing to share a statement with the courtroom. Roof remained motionless as individuals spoke to him about their loved ones.
"I just wanted everybody to know, to you, I forgive you," said the daughter of Ethel Lance. "You took something very precious away from me. I will never talk to her ever again. I will never be able to hold her again. But I forgive you."
"And have mercy on your soul," she continued. "You hurt me. You hurt a lot of people. May God forgive you. And I forgive you."
Another victim's family member, Anthony Thompson, also said he forgave Roof.
"I forgive you and my family forgives you, but we would like you to take this opportunity to repent. Repent, confess, give your life to the one who matters the most, Christ, so that he can change it. Can change your ways no matter what happens to you, and you will be OK."
The mother of Tywanza Sanders told Roof that her son was her hero.
"We welcomed you Wednesday night in our Bible study with open arms," she said. "Every fiber in my body hurts, and I will never be the same."
"As we said in Bible study, we enjoyed you, but may God have mercy on you," Sanders added.
The family of Depayne Middleton also thanked the court for "not allowing hate to win."
"She taught me that we are the family that love built," Middleton's sister said. "We have to forgive. I pray God on your soul and I also thank God that I won't be around when your judgment day comes with him. May God bless you."
Other family representatives declined to comment when the judge gave them the option.
Roof was arrested at a traffic stop in Shelby, North Carolina, on Thursday after a 13-hour manhunt.
He reportedly has confessed to the crime, telling authorities he wanted to start a "race war."
Charleston will hold a prayer vigil to honor the victims of the shooting on Friday at 6 p.m., the Charleston Police Department tweeted Thursday.