Photos: Charleston Mourns After Shooting at Black Church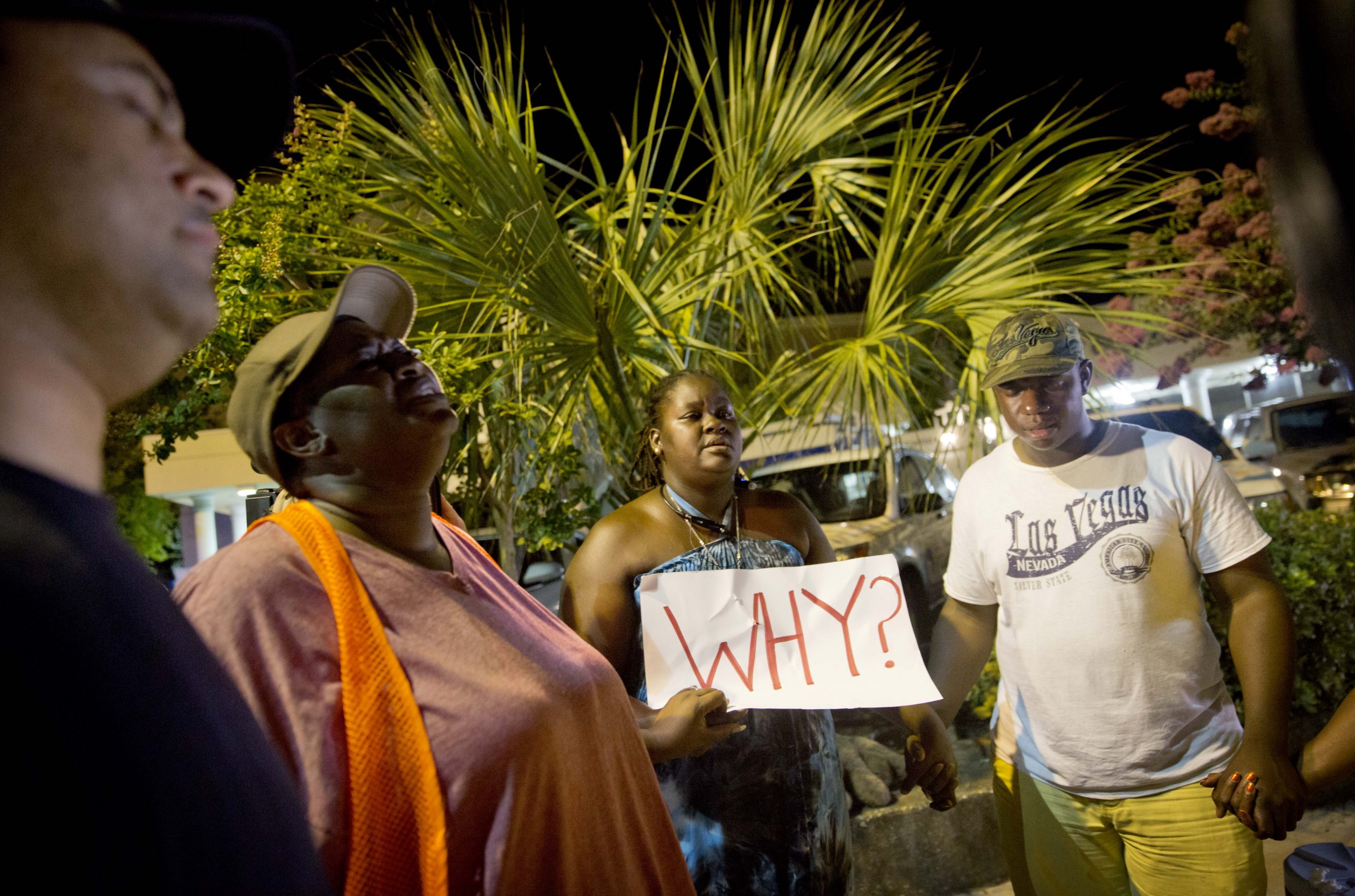 Nine people, including state senator Clementa Pinckney, were shot and killed at a historic African-American church in Charleston, South Carolina at around 9 p.m. on Wednesday. The group was gathered for Bible study.
The suspect, identified as Dylann Roof, 21, was on the run for nearly 13 hours before he was arrested early Thursday morning. He was captured at a traffic stop about 245 miles away in Shelby, North Carolina, carrying a gun.
President Obama mourned the victims on Thursday, saying, "Any death of this sort is a tragedy. Any shooting involving multiple victims is a tragedy. There is something particularly heartbreaking about death happening in a place in which we seek solace, we seek peace."