Charleston Worshippers Return to Church for Bible Study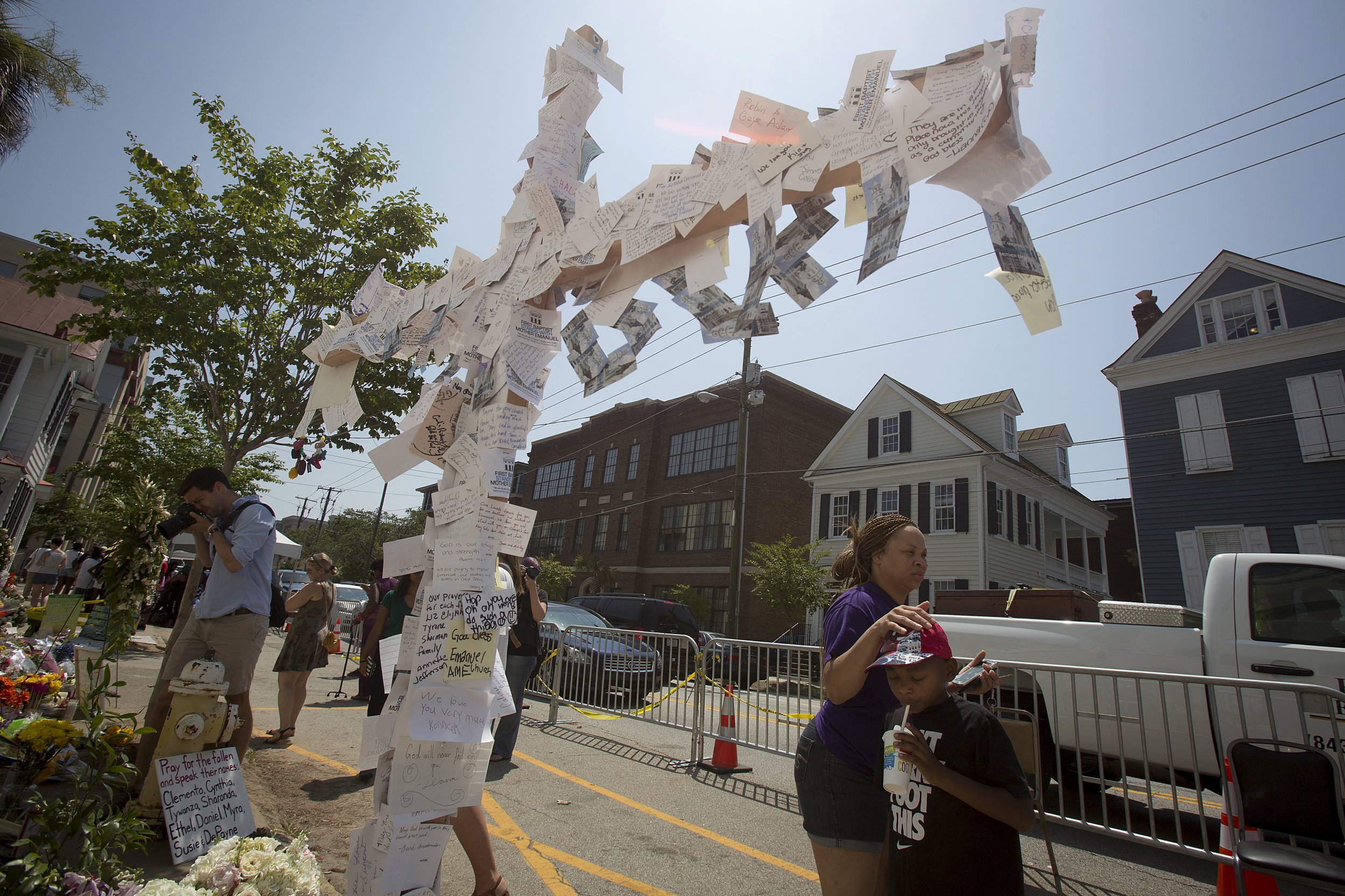 Worshippers on Wednesday night gathered at Emanuel African Methodist Episcopal (AME) Church for the first time since a gunman killed nine African-Americans last week at the historic church in Charleston, South Carolina.
Almost 200 people filled the church's basement in the same room where the people were killed, allegedly by a 21-year-old man who had sat among them before opening fire last Wednesday, according to The Post and Courier. There wasn't an empty seat in sight as longtime parishioners, newcomers and members of the media flocked to the room.
Interim Reverend Norvel Goff led the study session in place of the church's late esteemed pastor, Clementa Pinckney, who was among the nine fatally shot last week. His body is lying in state under the Capitol dome, and his funeral will take place on Friday. Services for some of the other victims began on Thursday.
Goff reportedly opened the evening's lesson by speaking about the power of love, and later asked the gatherers to ban hate from their hearts, the Post and Courier reported.
Several victims' family members told the suspect they forgave him during his hearing in court last Friday, when a judge set his bond at $1 million. Dylann Roof is charged with nine counts of murder and one of weapon possession. He reportedly has confessed to the crime, telling authorities he wanted to start a "race war."
The U.S. Justice Department could file federal hate crime charges against Roof.