Charli D'Amelio Adds 'Author' to Her Resume—Here's What We Know About Her Upcoming Book
TikTok royalty Charli D'Amelio can now add "author" to her evergrowing resume. The 16-year-old is releasing a book about what she's learned from being in the spotlight, including how to be yourself and how to cope with bullies.
D'Amelio rose to fame quickly by posting dance videos to the popular video app. Though she's not even old enough to vote yet, D'Amelio has more than 82 million followers on TikTok. She's become a face for the app, as well as for the social media profession, which appears to be rapidly growing among members of Gen Z.
Her new book, called Essentially Charli: The Ultimate Guide to Keeping It Real, was first announced by People on Tuesday. It has an expected release date of December 1 and is just one of D'Amelio's recent business ventures outside of TikTok.
As mentioned above, D'Amelio—who has become widely beloved on the Internet for being genuine even in the face of heavy criticism—will open up about cyberbullying in the book. It's something she's already spoken publicly about, most recently in a Unicef campaign in February.
"Some of the most hurtful comments I've read about myself online are, 'She's fatter than when we got her famous.' Or, 'She's ugly,'" D'Amelio noted in the Unicef video. "They don't like how my face looks for some reason. A lot about my body shape, my body type, which hits close to home because I struggle a lot with body image, body dysmorphia, bad eating habits."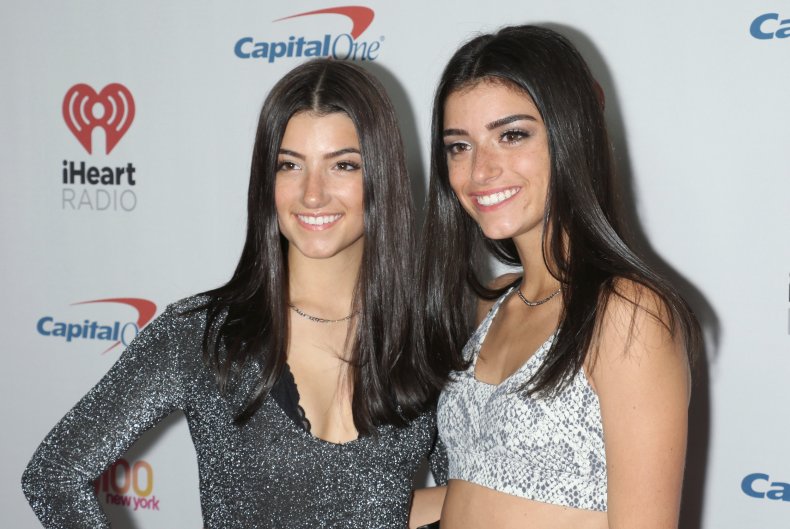 It's undeniable that D'Amelio and her older sister, 19-year-old Dixie D'Amelio, have been targeted by hateful commenters online. For readers with dealing with bullies and teenage drama, and who have questions about staying authentic to themselves and not being swayed by what other people say, D'Amelio just might be among the most relatable voices out there right now.
ABRAMS Children's Books Executive Editor Anne Heltzel explained why D'Amelio resonates with Gen Z-ers in a press release. "We've been longtime admirers of Charli for her infectious confidence, killer dance moves, and astronomical ascent to fame," she said. "We loved getting to know her while working on this book—not only as a rare talent, but also as an endlessly interesting young woman—and we know her readers will too."
In addition to her TikTok fame and upcoming book, D'Amelio has become the most recent face of clothing brand Hollister, launched a nail polish line with Orosa Beauty and started a wildly successful YouTube channel.
Newsweek reached out to D'Amelio for comment on writing her book, but didn't hear back in time for publication.