Charli D'Amelio Faces Backlash for Posing with Scientology Chain on TikTok
Charli D'Amelio and her sister, Dixie D'Amelio, are among a host of stars who have been filmed posing with a Scientology chain in a since-deleted TikTok video.
The siblings—whose new reality series, The D'Amelio Show, recently debuted—were shown striking poses for the camera with the sizable jewelry item in a video shared by Frankie Jonas, the youngest of the Jonas Brothers.
With the Crookers remix of Kid Cudi's hit track "Day 'N' Nite" serving as the soundtrack, a number of TikTok stars were shown with the necklace—bearing the church's distinctive "S"—seemingly unaware of what the chain represented.
"Wear my Scientology chain and pose," read an overlay for the video, which kicked off with Jonas holding up the necklace before it was seen with each star.
As well as the D'Amelios, also seen in the video were Olympic gold medallist Suni Lee, as well as influencers Noah Beck and Lil Huddy.
While the video was deleted from Jonas' TikTok account, it was soon reposted and circulated across social media, with many users questioning whether any of the stars featured in the clip even knew what they were posing with.
Others also braced themselves for the stars becoming the target of backlash due to a perceived association with the church, whose celebrity followers include Tom Cruise, Elisabeth Moss, and John Travolta.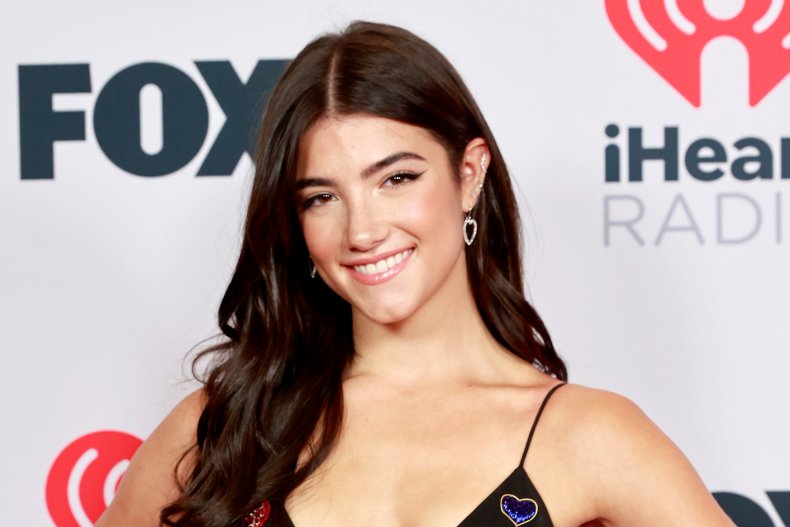 Reacting to the video, one viewer wrote on Twitter: "frankie jonas coercing oblivious Tiktokkers into posing with a Scientology necklace is absolutely my favourite thing to happen this year."
Sharing their take another wrote on Twitter: "i know charli d'amelio's agent is going absolutely crazy bcuz of that one scientology chain video."
Commented another on the micro-blogging platform: "hold on why did charli d'amelio take a picture with a scientology chain."
Suggesting that Charli D'Amelio should run with the idea that she is now a practising Scientologist, a third Twitter user said: "if i was charli d'amelio id tweet 'on my scientology arc' to stir the pot some more."
"Frankie Jonas making Charli D'amelio pose for a picture while wearing a Scientology chain has been the highlight of my year," tweeted another.
Meanwhile, one Twitter user predicted a stressful time ahead for the stars' representatives, writing: "happy tuesday to the agents that have to explain to their tiktokers why it was a bad idea to pose with the scientology necklace for frankie jonas."
Actress Leah Remini left the Church of Scientology in 2013 and went on to produce and host a documentary series called Leah Remini: Scientology and the Aftermath.
The Emmy-winning show tells the stories of other "suppressive people"—a term used to describe Scientologists who leave without permission.
Newsweek has contacted representatives for the Church of Scientology, Frankie Jonas, the D'Amelio sisters, Suni Lee, Noah Beck, and Lil Huddy for comment.