Charli D'Amelio May Be Losing Millions of Followers, But Her Offensive Video Is Gaining Major Views
TikTok star Charli D'Amelio and her sister Dixie may be losing followers, but the video that sparked all of the drama is gaining major traction on YouTube.
The clip in question features a dinner party with YouTuber James Charles, as part of the D'Amelios' new YouTube series, Dinner with the D'Amelios, and shows Charli and Dixie being incredibly rude to their personal chef, Aaron May. Marc and Heidi, the sisters' parents, also appear in the video.
As of time of this article's publication, the video has been watched over 8.5 million times since being shared on Monday. It's the first episode of the Dinner series, and whether or not there will be more installments remains unclear.
Other videos on the D'Amelio Family's YouTube channel have drawn between one million to 10 million views, so it's safe to say that the Dinner video is receiving tons of attention in the few days that it's been online. It's already their second-most viewed video on the platform.
Dixie receives upwards of 15 million Likes on her TikToks. Charli, meanwhile, gets upwards of 30 million Likes each.
Throughout the 16-minute Dinner video, the sisters are dismissive to May, who has appeared on several Food Network shows throughout his career. They also gagged and made faces while they ate the gourmet dinner that he prepared.
At one point, Dixie even asked if there were any Dino Nuggets she could have, instead of the paella and snails that the family was being served.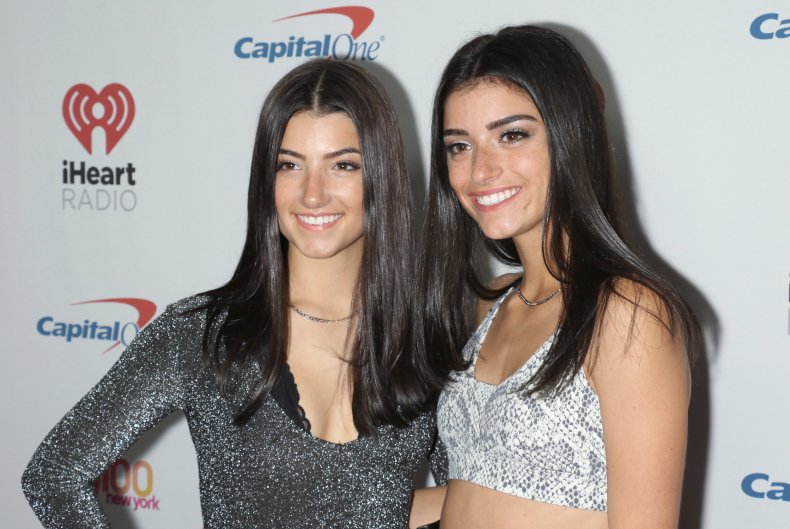 It's safe to say that some fans are not pleased with their behavior. "They have NO manners they were so rude. James stopped them not there [sic] parents. So sad," one commenter wrote on YouTube.
"Charli and [D]ixie are influences for god sake! they wonder why they are losing followers!" another wrote.
"Charli's childish manners are so annoying when she's complaining not to have enough followers, like excuse me girl," someone else shared.
One person appeared mortified by Charli's behavior. "Bruh I'm Charli's age and I would never ever be that disrespectful. She was making faces while the chef was talking. Idk if she was trying to be quirky or relatable but it didn't seem fun, it came across as plain rude," they said. "And not even talking about Dixie. She's an adult and should know how to behave and have at least some decency. It's just the bare minimum." (Charli is 16 years old, and Dixie is 19.)
As a result of this controversy, Charli has lost hundreds of thousands of followers. Before the backlash began, Charli was close to hitting 100 million followers on TikTok. Now, she's further from that milestone number. On Wednesday, she had 99.5 million followers. Charlie is currently down to 98.7 million as of Thursday.
She actually comments on her follower count in the video, at the dinner table. "I wish I had more time. Imagine if I hit 100 million a year after hitting 1 million," Charli says, which might have prompted folks who are angry with her to hit the unfollow button.