Charli D'Amelio's Personal Chef Said He'll Still Work the Family After Controversial Video
Chef Aaron May isn't upset by Charli or Dixie D'Amelio's controversial actions, even though they've caused Charli to lose around 500,000 TikTok followers. The chef explained that the video, which showed the D'Amelio sisters spitting out food the chef cooked, wasn't offensive to him at all.
"I actually thought it would be funny to feed Charli and Dixie snails," he told The Hollywood Fix in a video interview. "They didn't take it the best. I love Dixie and Charli. I've worked with them before, I'm gonna work with them again. I think it's a little blown out of proportion."
The video that so many Internet users are talking about was uploaded to 16-year-old D'Amelio's YouTube on Monday and was #16 on the YouTube trending chart Thursday. In it, the D'Amelio family, as well as makeup YouTuber James Charles, try food prepared by May. When it comes to snails, Dixie claimed to throw up outside, and Charli asked if there were "dino nuggets" available.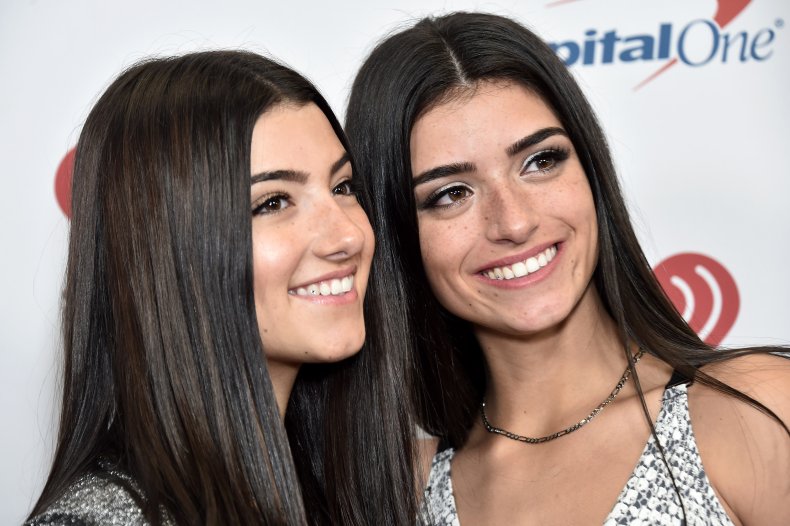 Many netizens took both girls' behavior as offensive, but May continued to make his point. "Those girls are the greatest," he said. "I love them. It was all fun and games."
When asked if his "feelings were hurt," May responded. "Not at all. Not at all," he said. "I don't expect her to love the snails, like I said."
In the conversation with The Hollywood Fix, May appeared with Dixie's Creative Director Tommy Burns, who claimed it was his idea to make the D'Amelio sisters try snails. "We're in the content business," he began. "I knew Dixie would eat it. She's fearless. She's afraid of nothing. I knew she would try it. I knew she probably wouldn't like it."
Charli continues to be slammed by Internet users who saw her behavior as ungrateful. She has yet to comment. Dixie, on the other hand, issued her own statement on Wednesday night that echoed everything May said.
"I would never in any way want to be taken as disrespectful, especially from an out-of-context 15-second clip," she said. Dixie then expanded on how she gets sick often from different tastes and smells, and the moment of weakness wasn't unexpected. In the dinner video on YouTube, Dixie's mom was even seen saying "classic Dixie" when the daughter got sick.
Charles also spoke out in support of Charli on Twitter. He claimed she shouldn't be expected to be perfect online, and commenters agreed. You can read more about his response here.