'A Charlie Brown Christmas': How to Watch For Free Online
A Charlie Brown Christmas is a holiday staple for many, but the way viewers get to watch the Peanuts special will be a little different this festive season. After 20 years of showing the 1965 special, ABC will not air it this year. Though the short will be airing on TV, the place where most people will be seeing it this year is on a streaming service.
How to watch A Charlie Brown Christmas online in 2020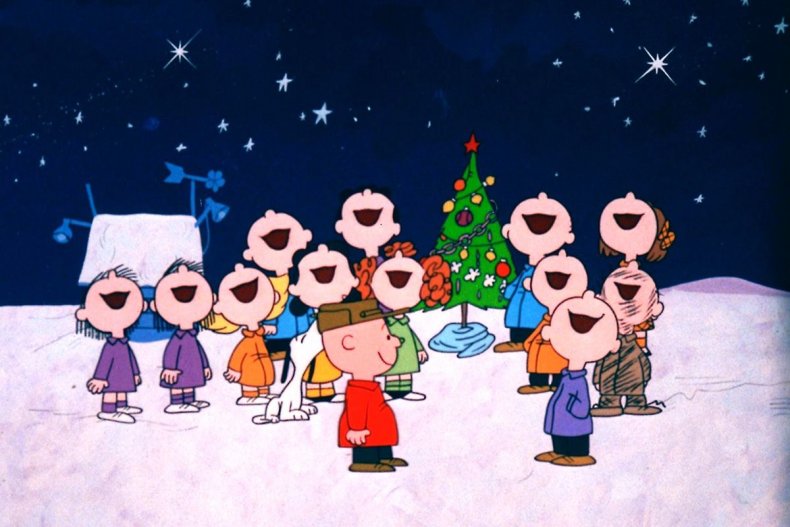 On December 4, A Charlie Brown Christmas was released onto Apple TV+, which is also the streaming home of the other Peanuts holiday animations It's the Great Pumpkin, Charlie Brown and A Charlie Brown Thanksgiving.
Currently, the specials are only available to watch for Apple TV+ subscribers. New subscribers, however, can watch them with a seven-day free trial. After that time, the service costs $4.99 a month, or $49.99 a year.
There is a chance, however, that you might be eligible for a year of free Apple TV+ and not realise it. If you have bought a new (or refurbished) piece of Apple tech, like an iPad, Mac or Macbook in the last few months, then you are able to sign up for a free year of viewing, giving you access to not only A Charlie Brown Christmas and the other Peanuts specials but also originals like Snoopy in Space, The Morning Show and Ted Lasso.
For viewers who want to watch A Charlie Brown Christmas without subscribing at all to Apple TV+, there is a way of doing that. The streaming service is making the special free to view for a limited period from December 11 to December 13.
Will A Charlie Brown Christmas air on TV in 2020?
Yes, but not on their usual channel. After 20 years on ABC (and 35 years on CBS before that), Charlie Brown, Lucy and the rest of the Peanuts gang head to a new channel.
After the special's move to streaming lead to angry fans demanding it air on TV at some point, Apple made a deal with PBS to stream the specials on a one-time basis.
As such, A Charlie Brown Christmas will air on PBS Kids on Sunday, December 13. The channel has not revealed exactly what time they will be airing the special, but they aired A Charlie Brown Thanksgiving in November at 7:30 a.m. ET / 6:30 a.m. PT, so expect a similar slot for the Christmas special.
For those who have not seen the special yet somehow, IMDb has the following synopsis that gives you a hint of what to expect: "When Charlie Brown complains about the overwhelming materialism that he sees amongst everyone during the Christmas season, Lucy suggests that he become director of the school Christmas pageant.
"Charlie Brown accepts, but it proves to be a frustrating struggle. When an attempt to restore the proper spirit with a forlorn little fir Christmas tree fails, he needs Linus' help to learn what the real meaning of Christmas is."
A Charlie Brown Christmas is streaming now on Apple TV+.