'A Charlie Brown Thanksgiving' Streaming: How to Watch For Free Online
A Charlie Brown Thanksgiving has been essential holiday viewing for people who like their children's cartoons with a streak of existential melancholy ever since the special first aired in 1973. Though the Charlie Brown holiday specials usually air on ABC during the season, this year the specials have moved with the times and are going to a streaming service, allowing viewers to watch the special at any time during Turkey Day.
How to watch A Charlie Brown Thanksgiving online
This year, all the Charlie Brown holiday specials (A Charlie Brown Christmas, A Charlie Brown Thanksgiving and It's the Great Pumpkin, Charlie Brown) are exclusive to Apple TV+.
However, the streamer is allowing viewers a limited window to watch them. The window for Great Pumpkin has already passed, but Thanksgiving is available to watch for free from Wednesday, November 25 to Friday, November 27. Christmas, meanwhile, is free from December 11 until December 13.
A Charlie Brown Thanksgiving had its only TV airing earlier in November on PBS, meaning that Apple TV+ is now the only way to watch it this year. Though it is streaming for free now, after Nov 27 the special will still be available to Apple TV+ subscribers.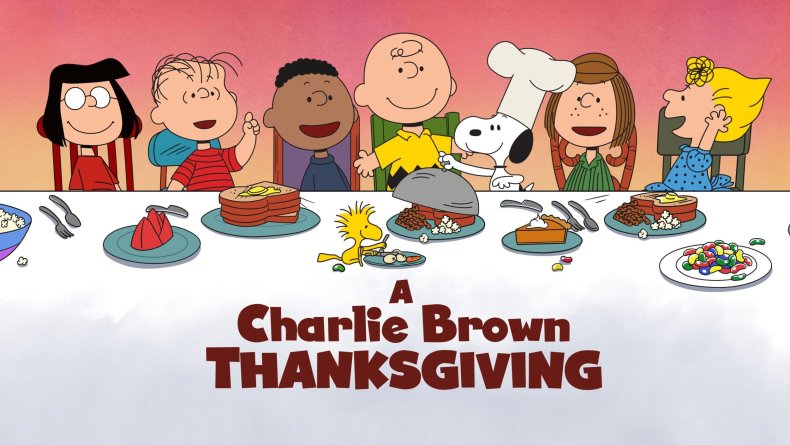 New subscribers can get a seven-day free trial of Apple TV+, after which time the service costs $4.99 a month. For that cost, viewers can watch not only the holiday specials, but also a series of new shorts starring Snoopy and the rest of the Peanuts gang and originals like The Morning Show.
As for people who have bought new (or refurbished) Apple products in the last few months, you should be able to claim a free year on Apple TV+, allowing you to watch the specials this year and next year.
Apple TV+ has also announced that it is making a set of mew specials about other holidays, including Mother's Day, Earth Day, and New Year's Eve. These are the first Peanuts specials since 2011's Happiness is a Warm Blanket.
For those who have managed to missed A Charlie Brown Thanksgiving for the last 47 years, the official synopsis reads: "With Snoopy and Woodstock pulling kitchen duty, a traditional turkey and stuffing meal is simply not in the cards. Will good old Charlie Brown survive the holiday and the wrath of his hungry dinner guests?"
The special first aired on CBS on 1973, and aired on the network for every year until 2000, when it moved to ABC. They aired it for the next two decades until the specials have now moved to a streaming home.
A Charlie Brown Thanksgiving is streaming now on Apple TV+.