Charlie Daniels' Twitter Posthumously Tweets 'Benghazi Ain't Going Away'
For years, the late country music and bluegrass legend Charlie Daniels tweeted "Benghazi ain't going away" nearly every day, in promotion of a conspiracy theory regarding decisions made by former President Barack Obama and then Secretary of State Hillary Clinton in the wake of the September 11, 2012 attack on an American diplomatic compound and CIA annex in Benghazi, Libya.
Daniels' last "Benghazi ain't going away!!" tweet was published on Sunday. But the sentiment didn't recur on Monday, July 6, the day that Daniels—who is best known for his 1979 hit "The Devil Went Down to Georgia"—died of a hemorrhagic stroke at Summit Medical Center in Nashville, Tennessee, at the age of 83.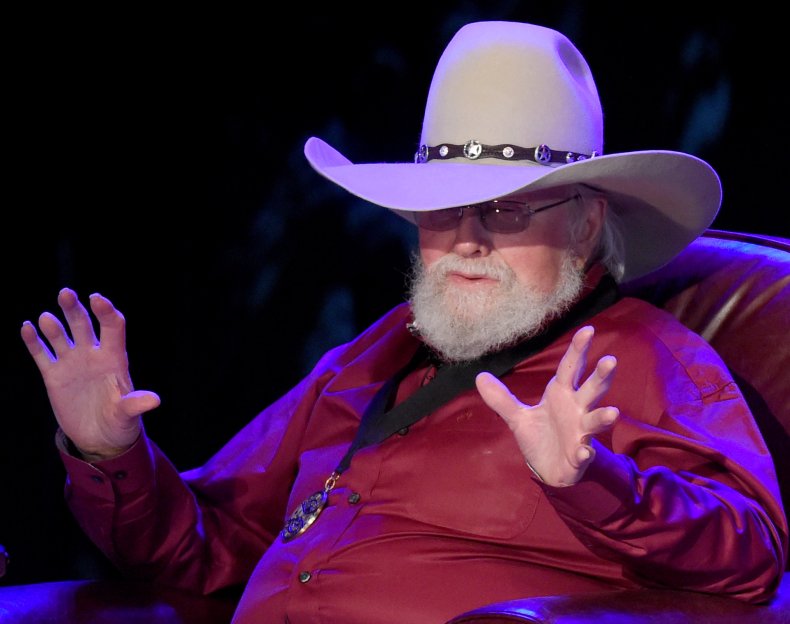 Now, a day after his death, a person or people close to Daniels are continuing the tradition, tweeting under the signature TeamCDB/BW, likely for Team Charlies Daniels Band / Beau Weevils. (The latter was his second band.)
On Tuesday, citing their intention of "Keeping Charlie's legacy alive," TeamCDB/BW tweeted "Benghazi ain't going away! #BenghaziAintGoingAway" via Daniels' account, alongside a litany of other political talking points popular with the country music star.
The other posthumous tweets addressed the suicide rate among military veterans, urged Daniels' followers to "Remember 9/11," described abortion as murder and called for people to "Pray for the blue," in accordance with Daniels' support for police and regular condemnation of protestors affiliated with the Black Lives Matter movement. All of these messages have long been regular fixtures on Daniels' Twitter feed.
But while Daniels had a number of political preoccupations that regularly figured into his social media outreach, his most enduring was "Benghazi ain't going away," which became such a signature that thousands tweeted those words in commemorating his life.
In a January post to his official website, Daniels explained his reasoning behind tweeting about Benghazi "almost every day for the last several years."
The core of his argument for the continued relevance of the 2012 Benghazi attack is his belief that the Obama administration, either because of incompetence or malice, refused to send in reinforcements to the besieged diplomatic buildings, further forcing potential rescuers to stand down. The accusations are false, part of an elaborate conspiracy theory popular among certain Republican politicians.
"The battle lasted for thirteen hours and considering the fact that a commercial airliner can fly across the Atlantic Ocean in half that time and the proximity of military bases close enough to send help makes Barack Obama and Hillary Clinton one of two things, either the two stupidest, most inept people whoever became President of the United States and Secretary of State or downright bald-faced liars," Daniels wrote.
But 10 investigations into the 2012 attacks, including a 2014 House Select Committee investigation and five others led by Republican-controlled House committees, failed to find evidence for Daniels' belief that military rescuers were personally ordered to stand down by Clinton (allegedly because it would "send the wrong message"). Furthermore, every investigation failed to find evidence of wrongdoing by the senior Obama administration officials, including Clinton.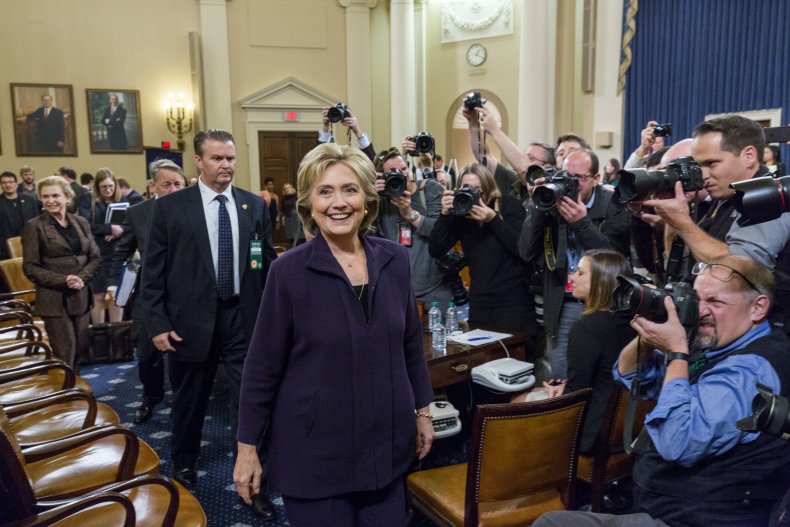 "People in and out of government have alleged that a CIA response team was ordered to 'stand down' after the State Department compound came under attack, that a military rescue was nixed, that officials intentionally downplayed the role of al-Qaida figures in the attack, and that Stevens and the CIA were involved in a secret operation to spirit weapons out of Libya and into the hands of Syrian rebels," the Associated Press wrote after the closing of the fifth of six Republican-led investigations, incidentally describing accusations that Daniels continued to make in 2020. "None of that is true, according to the House Intelligence Committee report."
The multiple investigations instead found poor preparation in advance of the attack by the militant group Ansar al-Sharia, which resulted in the deaths of two CIA contractors, U.S. Foreign Service diplomat Sean Smith and the U.S. Ambassador to Libya, J. Christopher Stevens. Four State Department officials resigned or were suspended as a result of the investigations' findings.
"Folks, the Benghazi incident is a festering sore, a huge lie and an act of betrayal at the highest levels of our government and has got to be exposed," Daniels wrote in January.
It seems that even in the wake of Daniels' death, "Benghazi ain't going away."