Former British Politician Jailed for Sexually Assaulting Two Women
Former British Conservative Party MP Charlie Elphicke has been jailed for two years after being found guilty of three counts of sexual assault against two women.
Elphicke had been found guilty by a jury in July of one count of sexual assault in 2007, and two further counts against a second woman in 2016.
The judge told the former MP for Dover that he was a sexual predator who used his "success and respectability as a cover".
Justice Whipple said: "You made your victims come to court. They told the truth, and you told a pack of lies – not only to the jury, but your wife, the whips and the police."
Southwark Crown Court heard how the 49-year-old had called himself a "naughty Tory" after chasing his first victim around his family home in 2007, moments after groping her while they shared a bottle of wine.
The woman is said to have run down the stairs and feared for her safety.
Jurors were told that Elphicke opened a bottle of wine and started asking the woman about her sexual preferences and whether she liked "bondage and whips".
The former MP is then said to have asked the woman to come closer so he could top up her glass of wine before he reached into her top and groped her right breast and tried to kiss her.
The victim, who cannot be named for legal reasons told jurors: "I was just shocked – really, really shocked. He was saying really bizarre things that are embarrassing, like 'I'm a naughty Tory. He was trying to grope me and trying to grab my bum."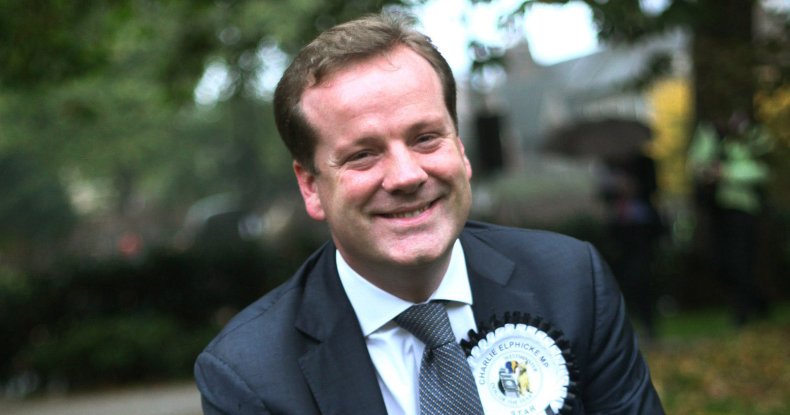 Elphicke was also accused of two further counts against a second woman in 2016.
The woman, a parliamentary worker in her 20s claims to have been in her "dream job" when Elphicke cornered her in Westminster.
In one of the alleged incidents, she said: "He fully came at me, pulled his body towards me.
"He had his mouth open, continually trying to kiss me."
Elphicke also lied to his wife about his actions, Natalie Elphicke, who succeeded him as MP for Dover last year.
She ended her marriage with him in July following his conviction and tweeted: "Today's verdict is one that brings profound sorrow. It ends my 25-year marriage to the only man I have ever loved.
"I would ask for some personal space and time to come to terms with the shocking events of the last 3 years.
"I will not be commenting further."