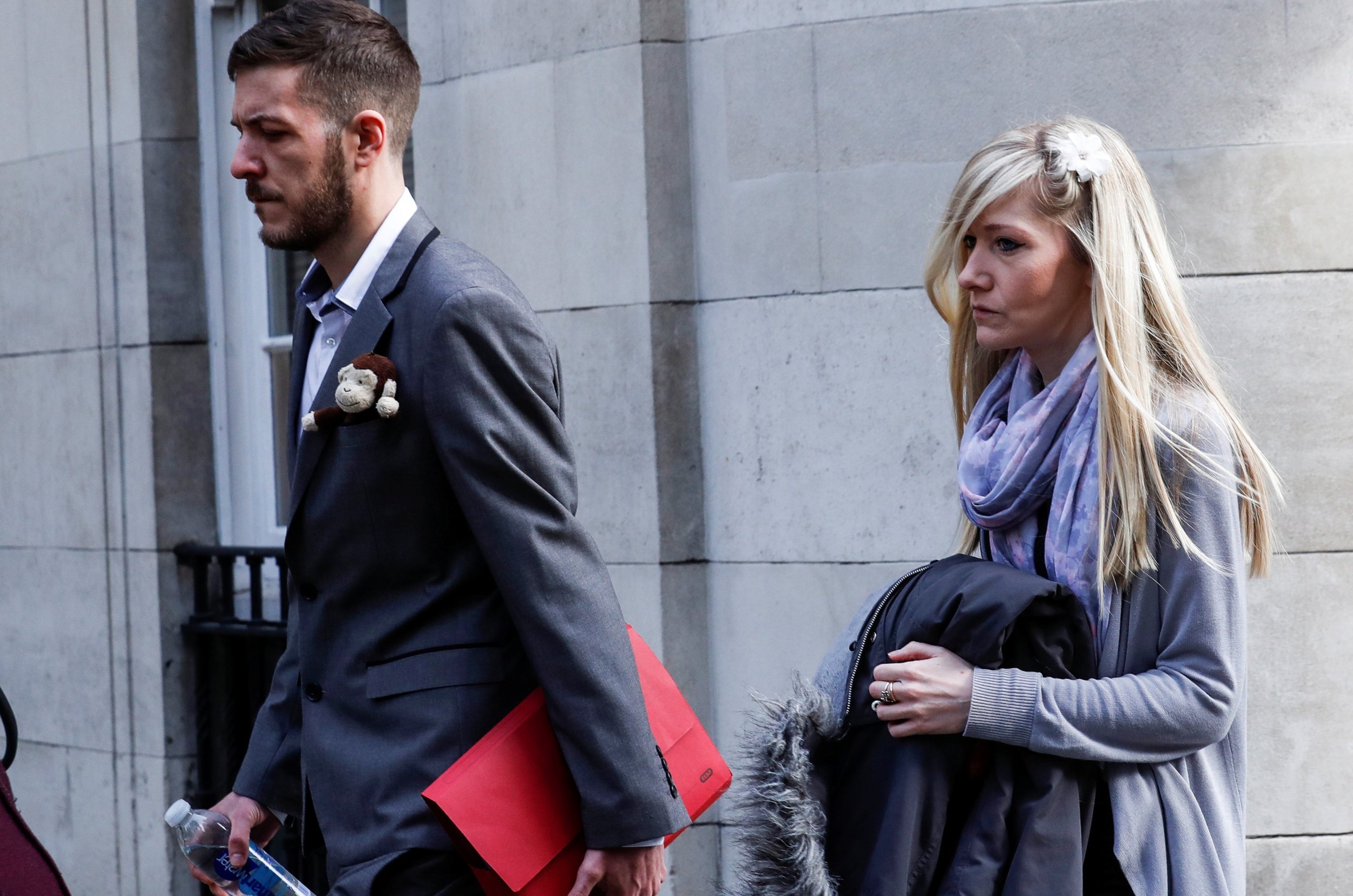 Charlie Gard, a 10-month-old terminally ill British baby, is at the center of an ethical controversy that has won his family the support of Pope Francis—and now even President Donald Trump.
Who Is Charlie Gard?
Charlie, who has a form of mitochondrial disease, is being treated at the Great Ormond Street children's hospital in London.
His parents, Chris Gard and Connie Yates, on June 27 lost a legal battle in which they had argued he should be kept alive to allow them to seek experimental treatment in the United States.
Judges at the European Court of Human Rights sided with advice from Great Ormond Street experts and said that further treatment would "continue to cause Charlie significant harm."
What Is Happening to Him Now?
The parents had expected their son's life support to be turned off on Friday, the BBC reported, and said the hospital had denied them their final wish: taking Charlie home to die. The hospital has now said it will continue Charlie's care to allow the parents to spend more time alongside him.
The pope weighed into the debate on Sunday in favor of Charlie's parents, saying in a statement that "he prays that their wish to accompany and treat their child until the end is not neglected."
Trump then tweeted Monday that he would be "delighted" to support the child.
"If we can help little #CharlieGard, as per our friends in the U.K. and the Pope, we would be delighted to do so," the president said.
What Exactly Is Charlie Gard's Illness?
The full name for Charlie's condition is infantile onset encephalomyopathy mitochondrial DNA depletion syndrome. It causes progressive muscle weakness as well as damage to the brain and inhibits Charlie's ability to breathe. His muscular problems will also likely lead to significant problems with eyesight, according to the hospital.
It is thought that Charlie's is one of only 16 active cases of the condition in the world. There is no known cure.
Charlie's parents want to travel to the U.S. because an anonymous physician there has agreed to provide an experimental treatment known as nucleoside therapy. The unnamed doctor told a court hearing in April that the procedure would be "treatment but not a cure," but added that it could lead to improvements that would mean "[Charlie] may be able to interact. To smile. To look at objects," the BBC reported.
The family's plight has garnered huge popular support. They had raised £1.3 million ($1.7 million) in donations to pay for treatment before the court decision.