Charlie Hebdo Attacks Made Me 'Happy' Says Notorious Norwegian Cleric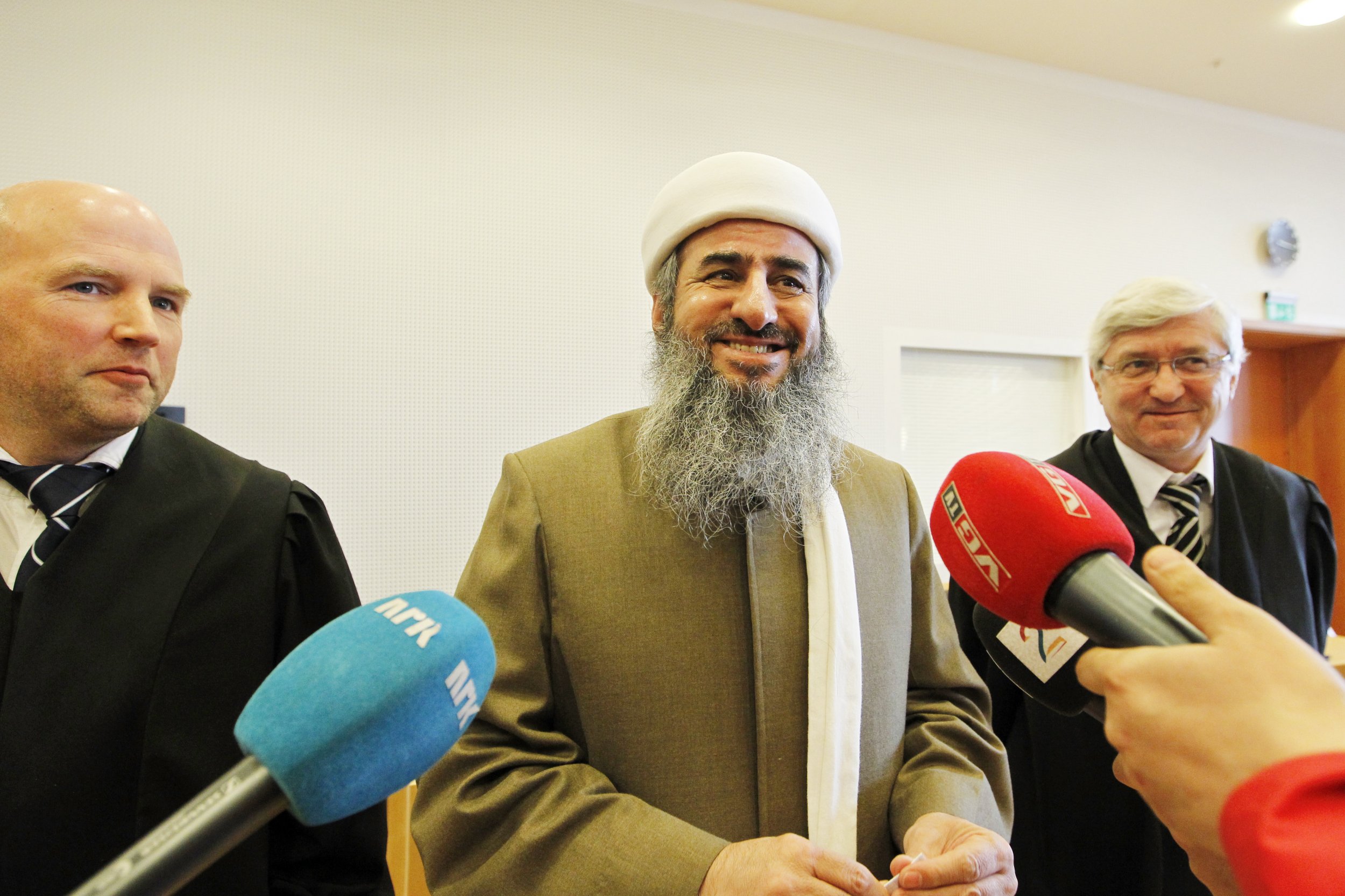 A notorious Islamist cleric living in Oslo who has previously been imprisoned for threatening the life of the current Norwegian prime minister, was arrested last night after making a series of outrageous comments condoning the attacks on the satirical magazine Charlie Hebdo in Paris in January.
Mullah Krekar, 58, whose real name is Najmuddin Faraj Ahmad, was only released from prison at the beginning of February after he was convicted in 2012 of making death threats against the prime minister Erna Solberg. He is the founder of the radical Islamic group, Ansar al-Islam, which has links to both al-Qaeda and the Islamic State and is on both the United States and United Nation's terror lists. He once described Osama bin Laden as "the jewel in the crown of Islam".
In the interview with Norway's NRK TV channel on Wednesday, Iraqi-born Krekar told the interviewer: "The cartoonist has become an infidel at war, and therefore it is permissible to kill him," and argued that the attacks were justified under Islamic law.
"As he has trampled on our dignity, our principles and beliefs, so he must die," he declared. "Anyone who does not respect 30% of the world's population has no right to live. When it comes to what happened in France, naturally I am happy that it happened," he continued. He also said he would send a gift to anyone who killed a Kurdish man who had burned the Quran, according to the NRK's translation of his comments.
Shortly after the interview aired, police arrested Krekar for encouraging or glorifying criminal acts in a TV interview.
Krekar has long courted controversy in Norway. In a sensational press conference in the Norwegian capital in 2012, he declared in Arabic: "My death will cost Norwegian society. If, for example, Erna Solberg kicks me out of the country and is the reason that I die, then she will suffer the same fate." At the time, Solberg was head of the Conservative Party in Norway and has since become prime minister. He served nearly three years in prison for the comments.
Anders Nyland, editor in chief of Norway's second largest newspaper, Bergensavisen, says most Norwegians are repulsed, yet unsurprised by Krekar's latest controversy. "I think we've heard so much from this person that nothing surprises us anymore," he says. "We all know that he's an extremist. But that he has the nerve to say these things so shortly after he was released from prison is quite a surprise."
"People find his statements repulsive," Nyland continues. "The media coverage has been extensive, and I strongly believe there will be more determination than ever to remove him from Oslo. And from the country for that matter."
Despite being under an expulsion order since 2003, Norwegian law has determined that Krekar cannot be sent back to Iraq because he could face torture or execution there. However, because he has been deemed a "threat to national security", the government does not want him in Oslo either. At the beginning of February, a court in Oslo ruled that Krekar could be forced into internal exile, banishing him to the coastal village of Kyrksæterøra, 300 miles from Oslo, a decision which is currently being appealed by his lawyer.
Norway's prime minister Erna Solberg made a statement after the interview to say that Krekar's beliefs were not shared by most of Norway's Muslims. "I know that these statements are not representative of most muslims in Norway," she said. "We have all witnessed major commitment for community and unity - and the distance from extreme attitudes."
In 2007, Norwegian newspapers reported that a Facebook page attracting hundreds of followers had been set up to raise funds for an assassin to kill Krekar. "For the murder of Norway's enemy #1," the page ominously stated. In 2010, an unsuccessful attempt was made on his life.