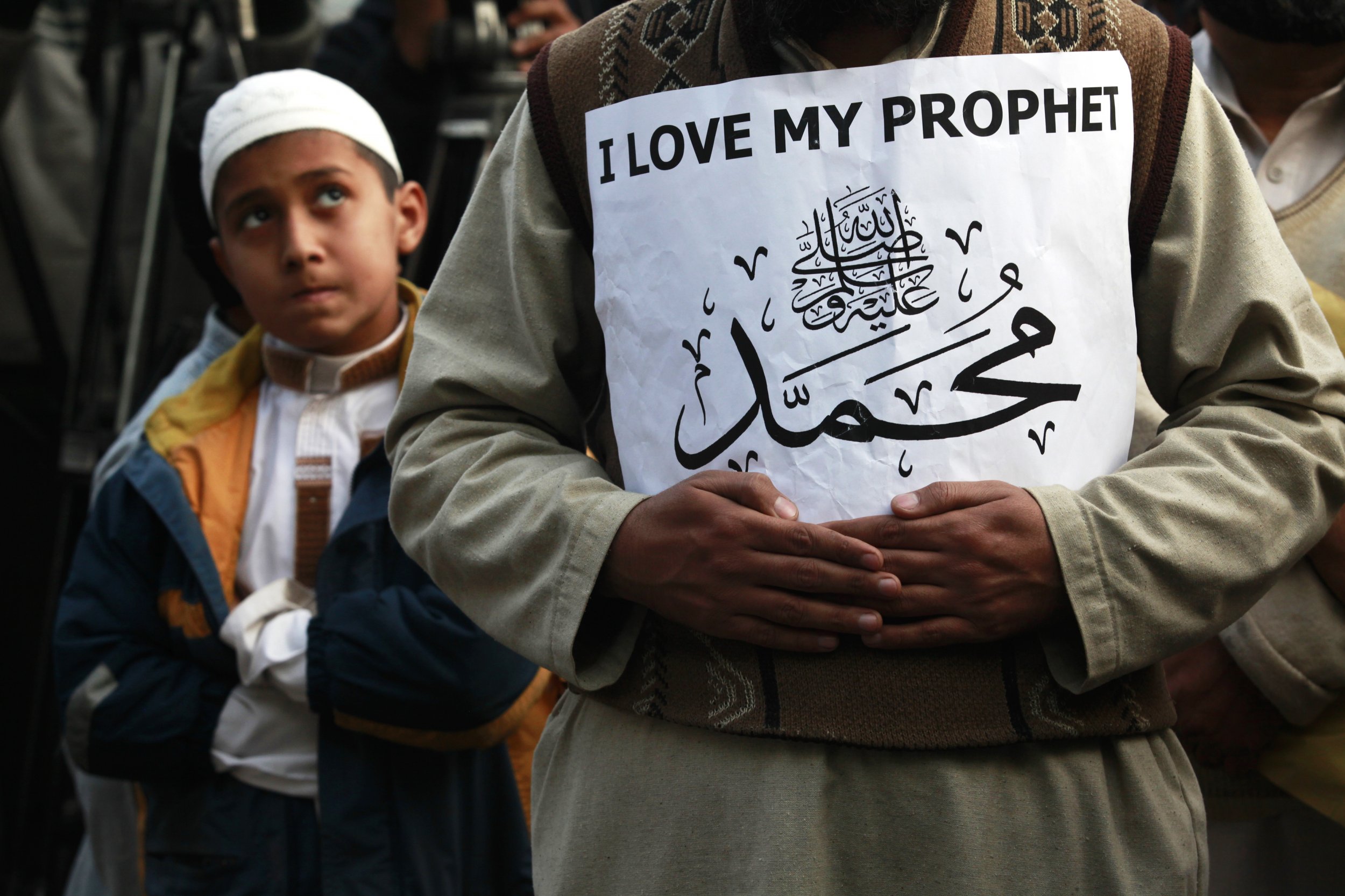 The chair of an Islamic human rights group has defended its decision to give the staff of satirical French magazine Charlie Hebdo an award for Islamophobia.
The London-based Islamic Human Rights Commission (IHRC) held its annual Islamophobia Awards, which are voted for by members of the British Muslim community, on Saturday.
Charlie Hebdo was given the dubious honour of international Islamophobe of the year. In January this year, 12 people were killed after Islamist gunmen stormed the magazine's offices in Paris. Brothers Cherif and Said Kouachi claimed that the attack was in retaliation for the magazine publishing cartoons of the Prophet Muhammad, which many Muslims find extremely offensive. After the massacre, the remaining staff published a special 'survivor's edition' which featured a weeping Muhammad holding a 'Je suis Charlie' sign on the cover under the words 'Tout est pardonné' (All is forgiven). The magazine often publishes cartoons that mock a range of religious and political figures.
Massoud Shadjareh, who has been chair of the IHRC since 2011, says the award was not an endorsement of the attacks but was meant to be satirical.
"The overwhelming majority of people voted forCharlie Hebdo. I think in some ways it's appropriate. The complaint that was made by Charlie Hebdo was that we Muslims do not have a sense of humour and we take things literally and we need to chill out and take what is thrown at us in good humour," says Shadjareh.
Shadjareh says it would be double standards to see the IHRC as condoning the Charlie Hebdo attacks, which he calls "barbaric". He points out that the publication of the cartoons led to injuries and deaths in protest marches across the Islamic world, including in Pakistan and Niger, yet the magazine was absolved of any responsibility.
"You cannot have one side responsible and one side not responsible," he says.
Other award winners included British home secretary Theresa May, who won the award for overall Islamophobe of the year. Shadjareh refers to legislation such as the Counter Terrorism and Security Act, passed in February, which requires schools and universities to identify students at risk of radicalisation, as contributing to a growing sense of alienation amongst British Muslims.
"She has been involved in stereotyping and criminalisation of Muslims, that they are all terrorists or possible terrorists," he says.
Maajid Nawaz, co-founder of the anti-radicalisation thinktank the Quilliam Foundation, was given the UK Islamophobe of the year award. Shadjareh says that Nawaz adopts many Islamophobic positions and received an overwhelming majority of votes.
No one from the Quilliam Foundation was available for comment.
The Islamophobe awards have been running in their current format since 2011. Shadjareh believes they are an effective, tongue-in-cheek way of doing away with Muslim stereotypes.
"One of the reasons [for the awards] is to challenge the stereotyping that Muslims have no sense of humour, they are always angry, to show that we also can use humour and satire to address serious issues of our time."
The awards have been praised by figures including former Archbishop of Canterbury Dr Rowan Williams and Peter Oborne, former chief political correspondent at the Daily Telegraph. They also include positive categories for individuals and groups who have worked to combat anti-Muslim prejudice. This year's winners include the community of Cold Lake in Canada, who replaced anti-Muslim graffiti on the local mosque with messages of support.