'We Are All vulnerable': Parisians On Charlie Hebdo Anniversary Shooting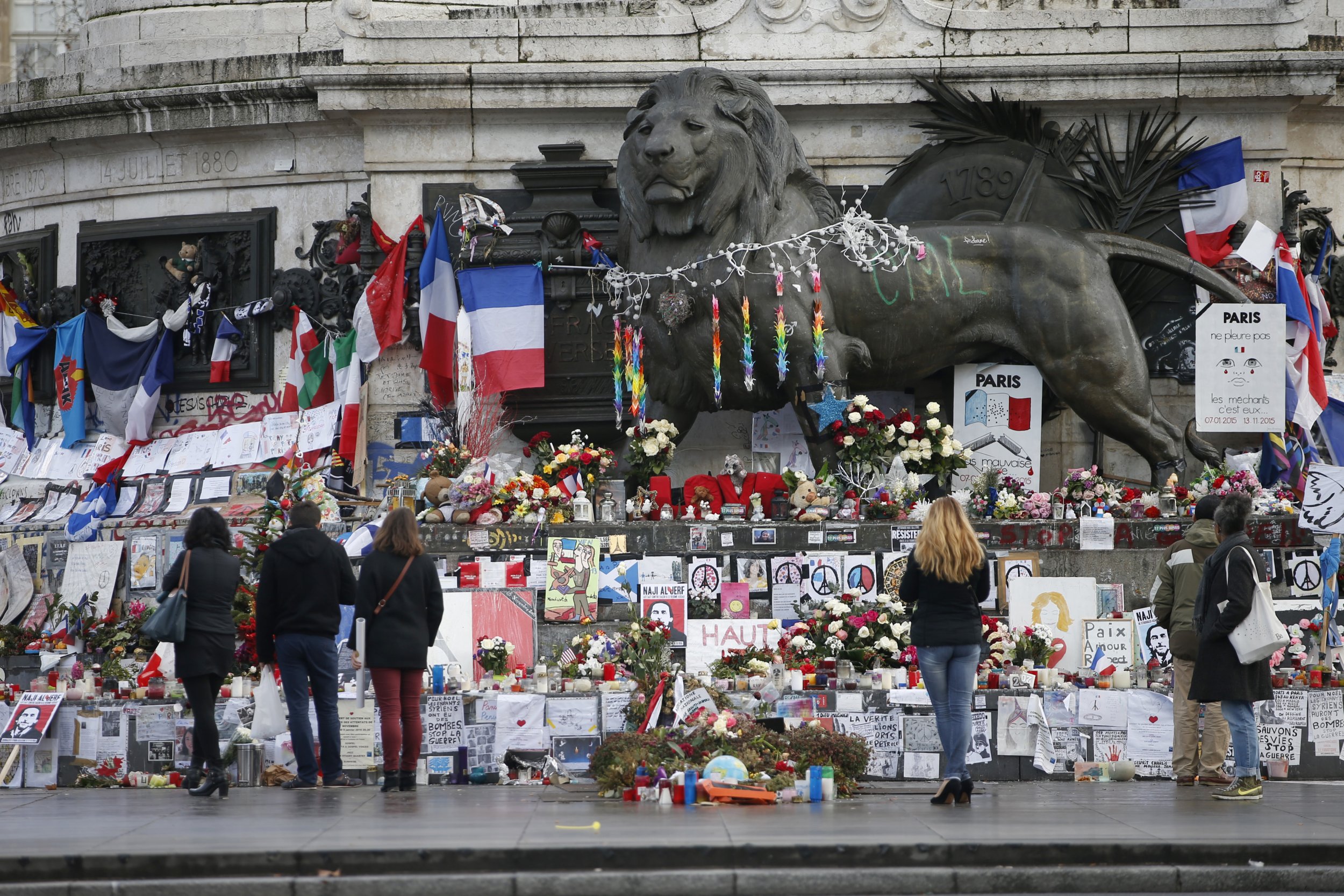 Parisians today told of their shock at the shooting of a man by police after he allegedly attempted to enter a police station with a knife, on the first anniversary of an attack on the offices of satirical weekly Charlie Hebdo.
"The situation is tense in Paris, especially today," said Michel Lemieux, who lectures and advises businesses on geopolitics. "A lot of people were expecting some kind of action from the terrorists in order just to remind us that they're just a couple of meters away from us.
"We are vulnerable. We are all vulnerable."
Lemieux recalled his friend Elsa Cayat, a psychiatrist who wrote for Charlie Hebdo and was killed in the attack on their office.
"I am 57, I cried like a baby," he said, "because I knew the lady and I knew how how soft and also without any prejudice, any set idea on immigrants she was... a very open minded person."
Lucy Wadham, a British novelist and author of The Secret Life of France who lives in Paris, said the city had changed enormously in a year. "After Charlie Hebdo the French did what they always do and what they do best which is they got down on to the street and they demonstrated… that was a natural response in keeping with French history.
"But after November 13 the state of shock was so acute that... there was a furious loss of belief in the whole idea that going on a march would do anything."
Today, she said the city was "very subdued, but I'm not sure the reason is the state of emergency." Instead, she said, people no longer seemed to be driven to demonstrate in response to national crises.
"This place has changed very, very dramatically in one year."
Gabrielle Nolin, a student, was on a metro near the shooting when it took place, and had to disembark after stations were closed. She said people on her train were less scared than annoyed.
"On the news… we have been talking about the attacks for three days now," she said. "So I think… that's the first thing we think about, terror and stuff. It's really on our minds."