Charlie Hebdo Print Run Could Hit Three Million After Attack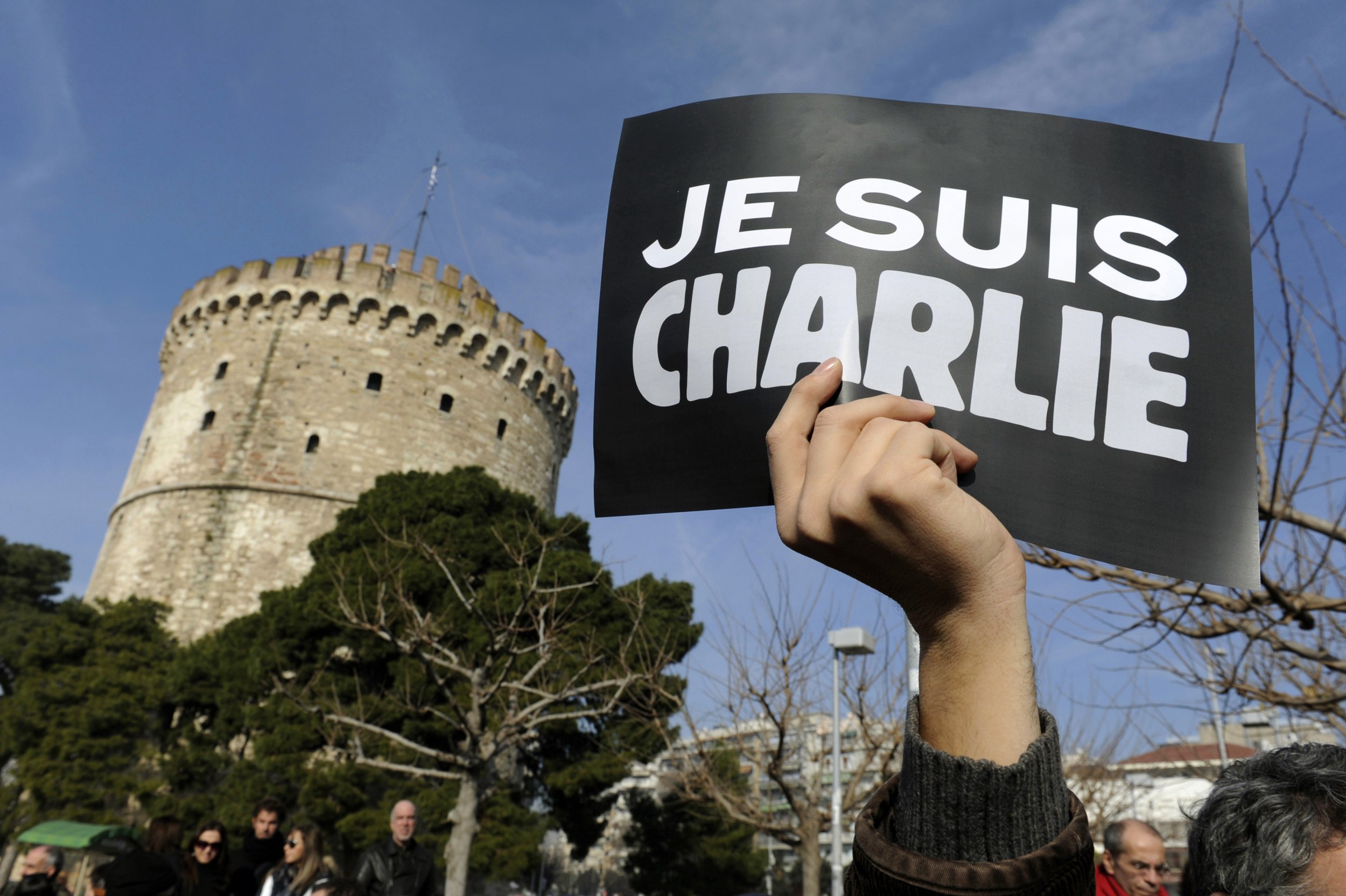 Up to 3 million copies of Charlie Hebdo could hit newsstands this week, dwarfing its usual print run of 60,000, in response to soaring demand for the first edition of the satirical weekly since last week's deadly attacks by Islamist militants.
Seventeen people, including journalists and police, were killed in three days of violence that began on Jan. 7 when militants burst into Charlie Hebdo's office during a regular editorial meeting and shot dead five of its leading cartoonists.
Liberation newspaper, now temporarily housing Charlie Hebdo operations, revealed the front page of the Jan. 14 edition via Twitter late on Monday - an image of the Prophet Mohammad holding a sign saying "JE SUIS CHARLIE" ("I am Charlie") below the headline "TOUT EST PARDONNE" ("All is forgiven").
An initial batch of 1 million copies will be available on Wednesday and Thursday, said Michel Salion, a spokesman for MPL, which distributes Charlie Hebdo. A further 2 million could then be printed depending on demand.
"We have requests for 300,000 copies throughout the world - and demand keeps rising by the hour," Salion said, adding that the newspaper usually had just 4,000 international clients.
"The million will go. As of Thursday, the decision will probably be taken to print extra copies ... So we'll have one million, plus two if necessary."
On Sunday, at least 3.7 million people took part throughout France in marches of support for Charlie Hebdo and freedom of expression. World leaders linked arms to lead more than a million citizens through Paris in an unprecedented demonstration to pay tribute to the victims.
The new edition of Charlie Hebdo, known for its satirical attacks on Islam and other religions, will include cartoons featuring the Prophet Mohammad and also making fun of politicians and other religions, its lawyer, Richard Malka, told France Info radio earlier.
Salion said 60,000 copies of Charlie Hebdo were normally printed, with only 30,000 generally sold.