Charlie Hebdo Gets Death Threats Over Islam Erection Cartoon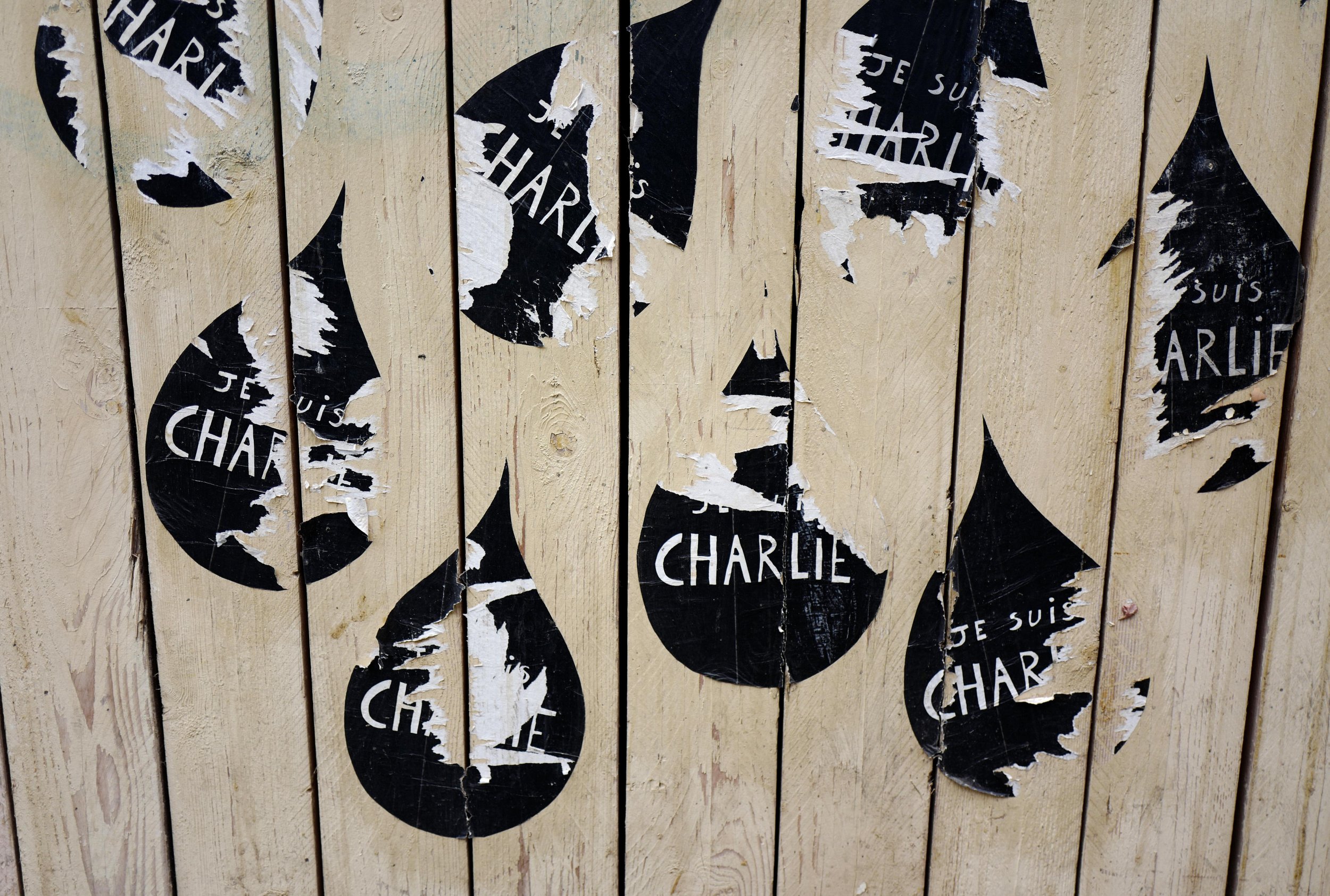 A French satirical newspaper that was attacked by Islamic terrorists in 2015 is receiving new death threats after depicting a Muslim scholar accused of rape with a prominent erection and the caption, "I am the sixth pillar of Islam."
Charlie Hebdo, the provocative Paris periodical where 12 were killed after the publication of a cartoon mocking the Prophet Muhammad, is now taking on Muslim scholar Tariq Ramadan, who was nicknamed the Harvey Weinstein of Islam after two women publicly accused the Oxford University academic of rape.
The newspaper said that hate mail and threats have trickled in consistently since the terrorist attacks, adding that it would press charges against anyone identified in the French police investigation.
The publication has vowed to be a "punch in the face" against those "who try to stop us thinking," it said in a statement. "Against those who fear imagination. Against those who don't like us to laugh."
In light of what happened almost three years ago, many rushed to Charlie Hebdo's defense.
"An attack against Islam? In fact, against Ramadan, mocked as a Tartuffe with a big dick who contradicts the very principles he is supposed to teach," wrote Laurent Joffrin, editor of the left-leaning French newspaper Liberation, in an op-ed in defense of the cartoon.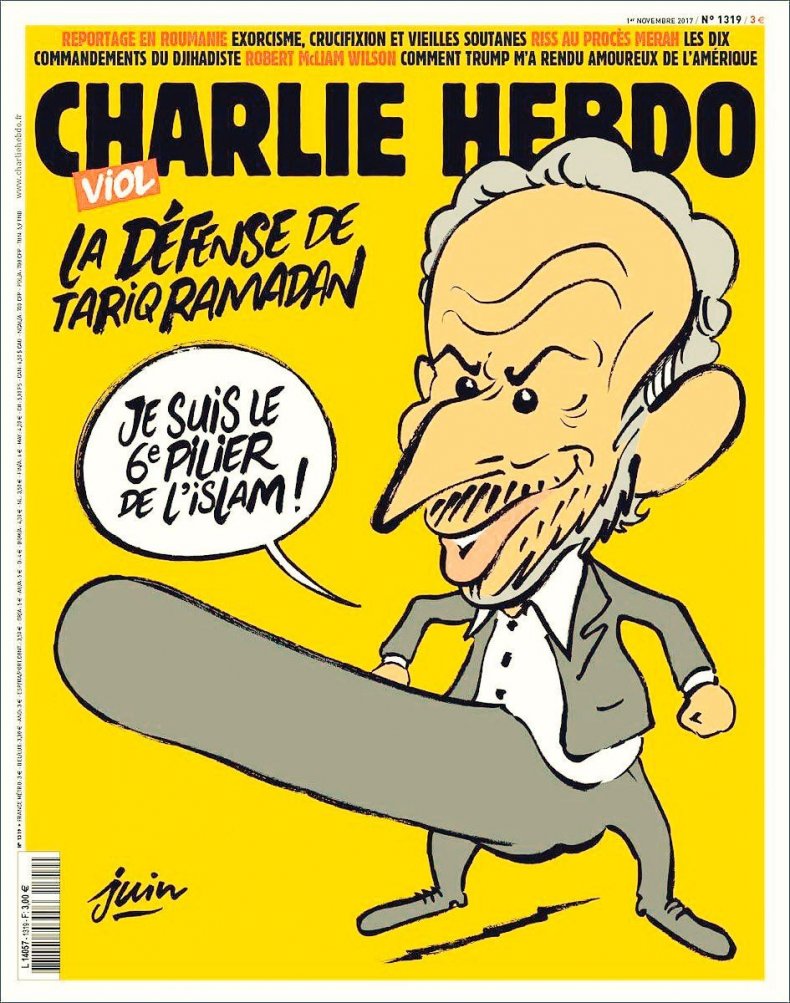 Muslims believe that the five pillars of Islam are faith, prayer, charity, fasting, and a pilgrimage to the holy site Mecca. Some more radial proponents of Islam, however, argue that the sixth pillar is jihad, or holy war. Last week's cartoon, therefore, hit at the center of a sensitive debate within the Muslim community.
Ramadan, one of Europe's best-known Muslim intellectuals, has maintained his innocence, calling the accusations "a campaign of slander clearly orchestrated by my longtime adversaries."
Charlie Hebdo has attracted controversy over its cartoons and editorial positions. The 2015 suspected Al-Qaeda attack was allegedly meant to punish the magazine for printing images of Mohammed, which is forbidden in Islam. The worldwide "Je Suis Charlie" (I am Charlie) solidarity campaign reminded victims of authoritarian belief systems that freedom of speech is one of the West's highest values.
The campaign empowered the magazine to continue to print cartoons that some find offensive. Most recently, the magazine printed a cartoon about the August terror attack in Barcelona, Spain, in which 14 people were killed when an Islamist militant drove a van into a crowd.
That month's edition of Charlie Hebdo showed two people lying in a pool of blood after having been run over by the van. "Islam: religion of peace," the caption read.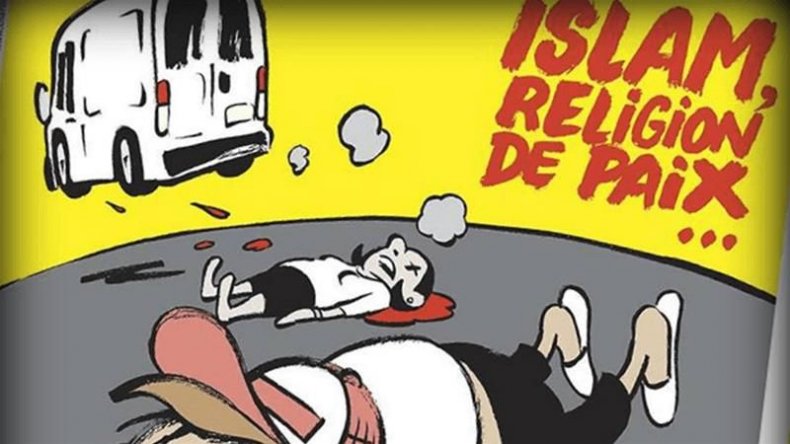 The cartoon was criticized for equating Islam with violence.
"When you're a journalist you need to exercise restraint because making these associations can be used by other people," socialist parliamentarian Stephane Le Foll said at the time.