Charlie Hebdo Threatened With Legal Action Over Aylan Kurdi Cartoons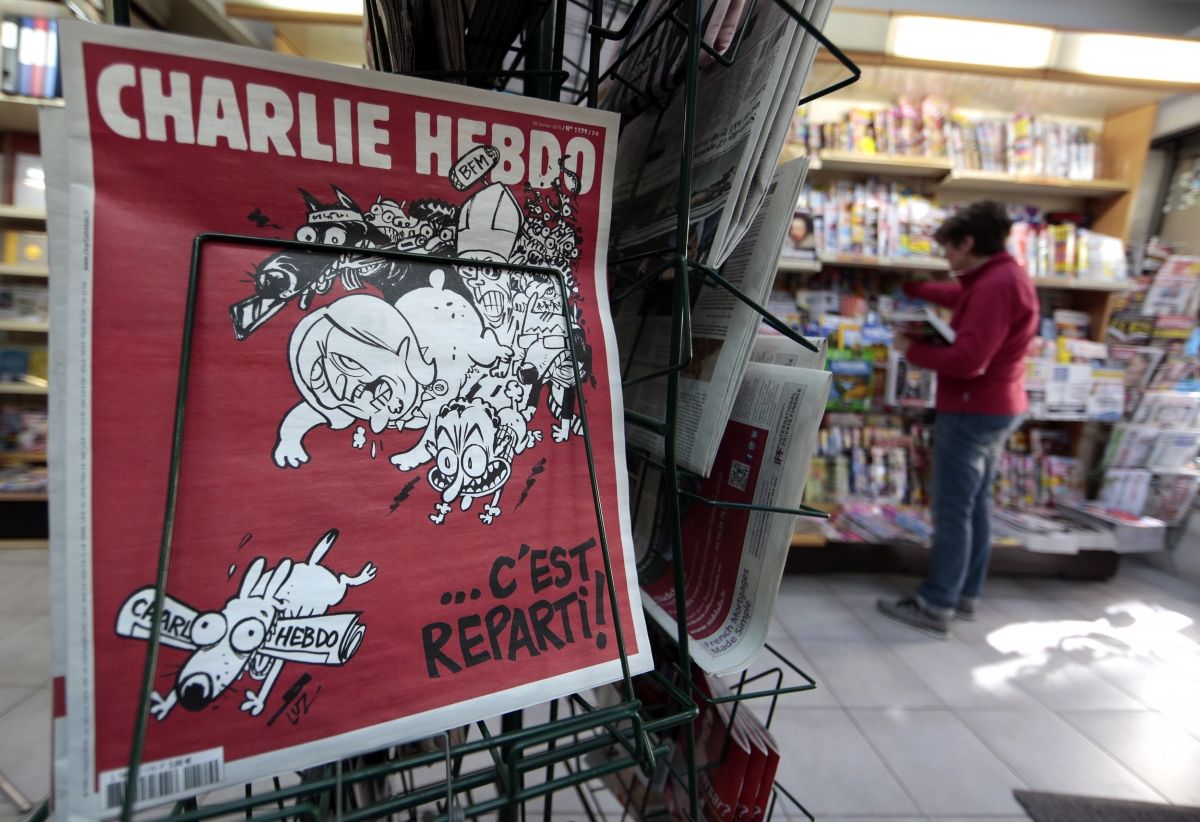 A group of lawyers has threatened French satirical magazine Charlie Hebdo with legal action after it published cartoons of Aylan Kurdi, the Syrian boy who drowned while trying to reach Greece and washed up on a Turkish beach in early September.
The cover image shows the child on the beach, while behind him is a sign advertising a fast food restaurant, reading, "Promotion: Two children for the price of one." The accompanying caption reads, "Welcome migrants! So close to his goal..."
Another cartoon in the magazine depicts a Jesus-like figure walking on the sea. Next to him is the body of a drowned child, captioned "Proof that Christians walk on water," and "Muslim children drown."
The cartoons have been met with resounding backlash online. Peter Herbert, chair of the Society of Black Lawyers, posted a message on Twitter saying his group was considering reporting the magazine to the International Criminal Court for "incitement to hate crime & persecution [sic]."
Herbert then tweeted:
Some people, however, believe the cartoons have been misunderstood. Kunwar K Shahid, a Pakistani journalist who edits the satirical newspaper, Khabaristan Times, wrote a blog post arguing that people had not comprehended what the new cartoons were really about. "Charlie Hebdo is not mocking Aylan, or the Syrian refugees on its cover drawing," he wrote. "It is actually a scathing satire on the West's inhuman and capitalistic approach (the McDonald's board should've been the giveaway) towards what isn't a Middle Eastern or Syrian conflict, but a humanitarian crisis."
The headquarters of the controversial magazine in Paris were attacked in January of this year, when two armed gunmen entered the building and started shooting, killing 12 and injuring 11 more, after the magazine had published a cartoon featuring the Prophet Muhammad. The surviving staff of the magazine responded by publishing another cartoon of Muhammad on the cover, holding a Je Suis Charlie sign, with the caption "All is forgiven."