'Charlie Hebdo' Will Cease Publishing Cartoons of Prophet Muhammad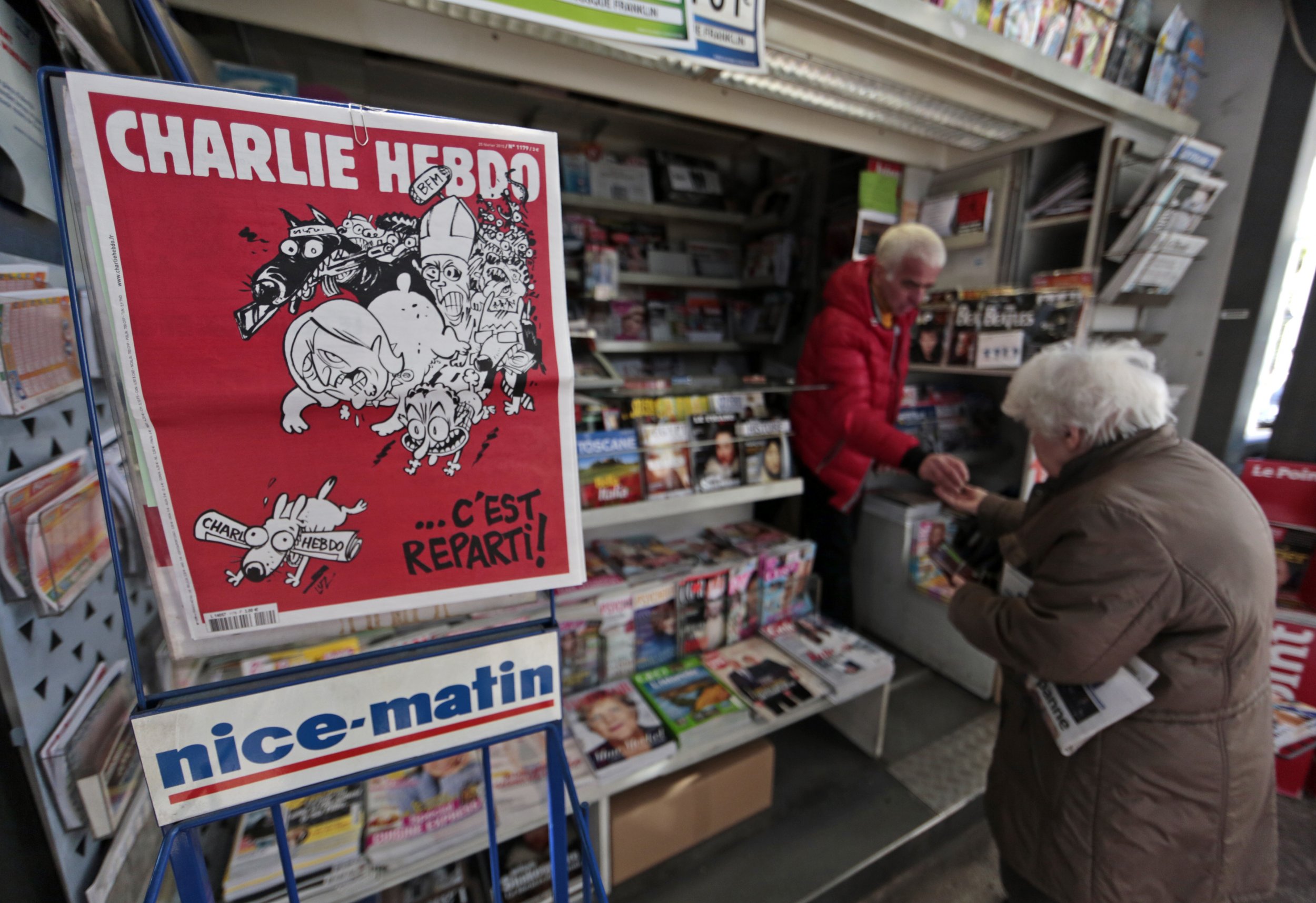 Laurent Sourisseau, editor of the snarky French satirical magazine Charlie Hebdo, said in a recent interview that the publication will no longer publish cartoons depicting the Prophet Muhammad.
Deutsche Welle reported on Saturday that Sourisseau told the German magazine Stern that Charlie Hebdo had accomplished its mission: "We've done our job. We have defended the right to caricature."
The decision comes six-odd months after the militant Kouachi brothers stormed the magazine's Paris offices in a deadly siege that left 12 people dead at the office. The victims included Charlie Hebdo's editor at the time, Stephane "Charb" Charbonnier, and veteran cartoonists Jean "Cabu" Cabut, Bernard "Tignous" Verlhac and Georges Wolinski.
Sourisseau, known colloquially as "Riss," survived the January 7 attack by playing dead, according to The Telegraph .
Some consider it blasphemous to depict the Prophet Muhammad in a visual medium. Following the attack, Al-Qaeda's Yemeni branch took responsibility for the Kouachi brothers' actions, which they believed to be retribution for satirical renditions of the prophet in the magazine.
Sourisseau was careful to mention in the interview that the magazine had not become "possessed by Islam," and that the editors still believed that they had "the right to criticize all religions."
"We have drawn Muhammad to defend the principle that one can draw whatever they want," he said. "It is a bit strange though: we are expected to exercise a freedom of expression that no one dares to."
The magazine's first cover following the attack, which sold a staggering eight million copies, featured a cartoon of a teary-eyed Muhammad. The corresponding caption read: "Tout est pardonné" (All is forgiven).