Charlie Kirk Says He's 'More Afraid of Getting Eaten by a Grizzly' Than of Getting COVID
Right-wing talk radio host and activist Charlie Kirk said that he has little fear when it comes to contracting COVID-19. In fact, Kirk stated that's he is "more afraid of getting eaten by a grizzly bear than of getting COVID."
The founder of Turning Point USA made the declaration while talking about how his program is broadcast all throughout the state of Alaska. Kirk professed his love for the state, calling it a "special" place that he can't wait to visit again.
However, he did say that when he goes back he will "need to take a couple guards, though" because, as the conservative activist put it, "people die of bears all the time." Kirk claimed that he's "statistically at much higher risk" of being eaten by a bear because he's such a frequent hiker.
There are about 40 bear attacks around the world per year, on average, according to Petpedia. Between 2000 and 2015, a little more than 660 people were attacked by bears. As expected, the number and frequency of COVID cases are much, much higher.
There have been more than 58.5 million confirmed COVID-19 cases in the United States with more than 830,000 deaths to date. On Friday alone, the Centers for Disease Control and Prevention (CDC) reported nearly 800,000 new cases of COVID-19.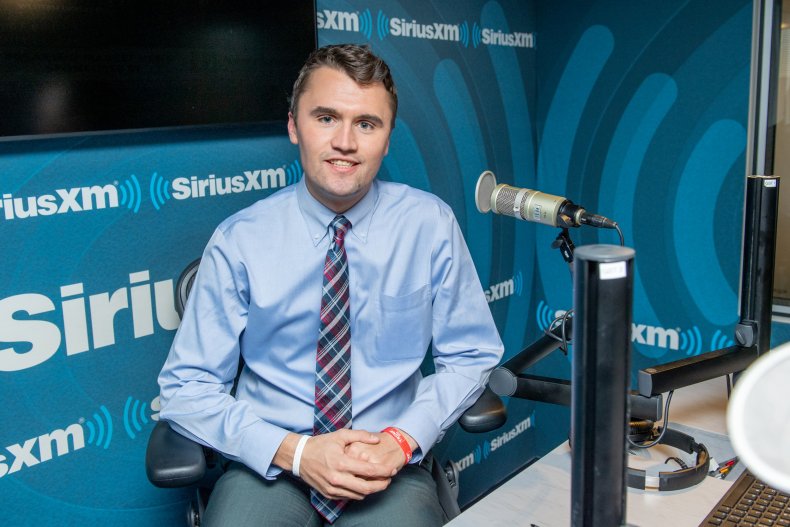 Some, on social media, weren't impressed with Kirk's lack of fear of the coronavirus in comparison to being attacked by a bear. A Twitter user wrote in response to the video of Kirk's comments: Funny, if only because 860,000 people weren't attacked and eaten by a grizzly bear in the last 24 months. Or the last 24 millennia."
Another Twitter user pointed out that "Grizzly bear attacks aren't contagious." Controversial conservative radio show host Joe Walsh, a former Republican congressman who also ran for president in 2020, tweeted: "I know Charlie Kirk really well. No f**king way would a grizzly bear ever waste his time with Charlie."
One individual had an idea for Kirk that, he said, would go a long way in preventing both. @KCDave84 tweeted, "OK, and stick with me here cause I'm going to go somewhere totally nuts, but what if there was a way to make both of these things less likely to happen? Like wear a mask and get vaxxed and don't walk through woods covered in raw meat? Any thoughts on that Chuckles?"