Charlie Kirk: Special Interests Are Exploiting the Coronavirus Crisis for Their Own Gain | Opinion
The last thing America needs right now are roadblocks in the form of individuals and powerful organizations attempting to exploit our current crisis for their own gain.
Unfortunately, that is exactly what is happening to America at the hands of despicable special interests that range from big restaurateurs (and their dutiful trial lawyers) to elite institutions and all sorts of morally compromised players in between. They exploit our good intentions shamelessly.
Let me start with the big restaurateurs.
There is no question that government virus policies at state levels across the country have devastated this sector of the economy. According to the National Restaurant Association, the industry was set to produce nearly $1 trillion in revenue from its more than 1 million locations in 2020. Compared with that forecast, the industry is now on life support.
The answer? Well, big-name chefs like Wolfgang Puck and José Andrés are taking to the airwaves, writing letters and playing on the American peoples' sympathies to demand President Donald Trump help by having U.S. taxpayers subsidize them and their restaurant chains through direct federal welfare payments. These celebrity chefs are doing this despite their relentless attacks on the president dating back to before his election and despite their own incredible levels of wealth.
Andrés has blatantly criticized Trump on Twitter and has been involved in multiple lawsuits with him. He and Puck both were contributors to Hillary Clinton's campaign in 2016. Puck went so far as to say he would move to Mexico if Trump became president. Now they argue that they need money. And they don't just want it from taxpayers; they also want it from insurance companies.
Thomas Keller, a member of the White House's economic recovery team, has been outspoken that insurance companies need to pay for restaurants' suspended business operations.
I am no fan of big insurance. That said, covering losses caused by government policy for a nearly $1 trillion industry could have far-stretching, unintended consequences. A move that drastic could destabilize insurers to the point of jeopardizing coverage for honest American citizens who may no longer be able to afford the resulting skyrocketing premiums.
Yet, as you would expect, the lawsuits have already started piling up in an effort to force insurers to cover the jaw-dropping tab.
That brings me to the next exploitative group: trial lawyers. As companies try to get necessary items produced and as health care workers battle the virus on the front lines, trial lawyers are already starting to find ways to sue for imperfections in operations or for anyone who might get sick while acting under their company's name. This is grotesque. This potential risk of lawsuit is one reason for our country's overreaction to this virus in the first place. Many businesses are afraid to start to engage in any sort of normal activity over fears of being held financially or legally liable. We can't let trial lawyers control the boardrooms of American business, particularly at a time when we need to be free to take some calculated risks to get the country moving again.
The issue of tort reform has been around for a long time inside the halls of Congress. Trial lawyers have successfully lobbied to stop meaningful legislation from narrowing the scope of liability and bringing settlements back to a reasonable or sustainable level. Almost anything in the mind of a trial lawyer is something over which to sue, and the consequences in our present moment could prove disastrous.
Trump's economic adviser Larry Kudlow has proposed that companies be protected from lawsuits related to the pandemic. In a country as prone to litigiousness as ours, it's sad but true: This could be the most important proposal needed to get America moving again. This is especially true in the health care field. Fear of liability suits is already affecting patient treatment. This roadblock simply has to be removed as a matter of moral imperative.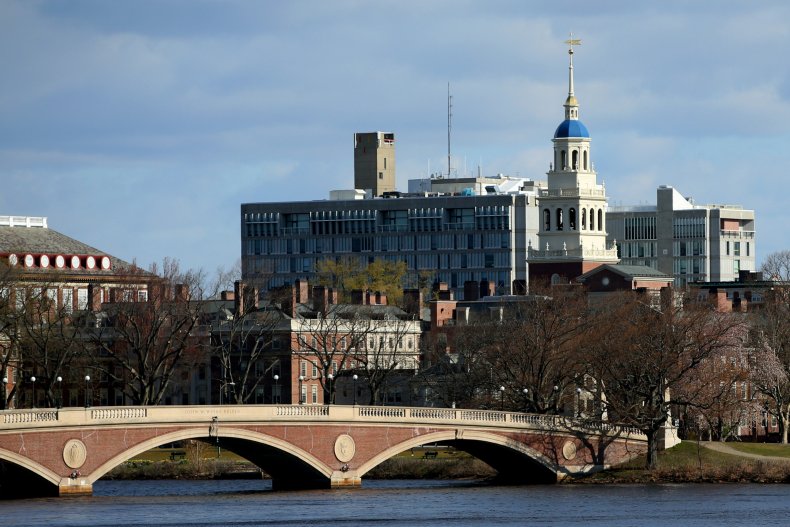 There's yet another group of large institutions attempting to take money from Americans taxpayers: wealthy universities. The poster child for this is Harvard University. Harvard had nearly $9 million approved in aid from the stimulus act's fund to help institutions of higher education. This is despite the university having a $40 billion endowment and a $300 million operating surplus for fiscal year 2019. Only after being called out by the president and some of the media did Harvard agree to turn down the money. The university also reportedly considered laying off its contract dining and catering workers without pay but ultimately backed off.
The tie that binds all of these self-interested, corrupt actors together is what's truly plaguing America right now: It's the competition by special interests to extort as much as they can from a tragic pandemic that has killed tens of thousands of Americans.
Whether it is celebrity chefs, trial lawyers or affluent universities, too many are acting in the interests of too few.
Charlie Kirk is the author of the New York Times bestseller The MAGA Doctrine: The Only Ideas That Will Win the Future and host of The Charlie Kirk Show.
The views expressed in this article are the writer's own.