Charlie Kirk: Trump Is Putting America First to Fight Coronavirus—And I, for One, Am Grateful | Opinion
This is who I voted for in 2016.
As I write this, President Donald Trump has underway a modern-day, reverse version of the Doolittle Raid. Over the next two weeks alone, 25 flights are scheduled to land in the U.S., bringing in over 3 million pounds of life-saving items to help us fight the "Chinese coronavirus." These include masks and ventilators, the shortages that have hamstrung medical personnel and fed a Trump-blaming media narrative.
Since I learned of "Project Airbridge," I have been trying to imagine another U.S. president in the television era who might have attempted such a maneuver. Eisenhower? Perhaps. The general, who led us through WWII, was used to bold action in an effort to protect American interests. Reagan? Quite possibly. The Gipper was fighting globalism before it had a name. He might well have gotten supplies into the U.S.
Other than those two, I don't believe anyone else would have said, "America first. Let's go get what we need, and let's get lots of it from wherever we can find it." Other recent presidents likely would have declined such a courageous move. They would have pointed to how America is a member of the global community and how supplies need to be shared by everyone, especially nations not as fortunate as America that we may have "exploited" over past centuries.
Those presidents are not this president. This is why I spent 60 straight days prior to November of 2016 on the road campaigning for him.
Over the weekend, I wrote that the president was facing his Wollman Rink moment. It was a reference to his taking over the City of New York's bungled attempt to renovate the ice rink in Central Park in 1986. Plenty of people advised him not to do it; even more said he would fail. He ignored both groups and delivered the impossible under budget and ahead of schedule.
By comparison, this crisis makes the Wollman Rink look like, well, an ice rink. The "Chinese coronavirus" has caused the U.S. to shut down its economy for the first time in its 200-plus-year history. This is the first sustained national challenge we have faced universally as a nation since Eisenhower's war. It isn't about comparing the circumstances of this crisis to the Wollman Rink; it is about embracing the mindset of the Wollman Rink: Do what others say you can't or shouldn't.
Our president and his team have adopted this mindset by remaining laser-focused on creating fast and effective solutions to the problem at hand. One incredible result has been "Project Airbridge." This successful partnership between private companies and the federal government is importing critical personal protective equipment into the U.S. and distributing to where it is most needed.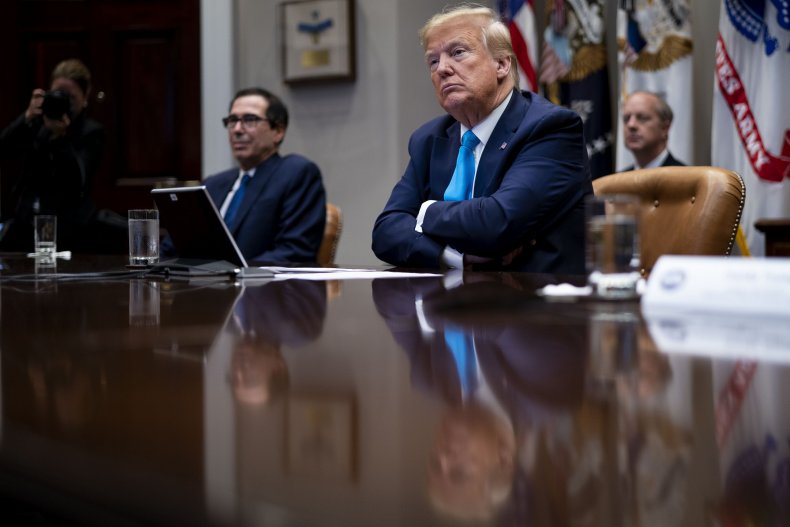 I'm looking forward to watching the network news coverage of this airlift. I know they will applaud the president's efforts by giving him credit for doing something that has never been done before; something that will help protect American lives. I bet reporters at The Washington Post and The New York Times will be climbing over one another, racing to get out the first positive headline for the president's efforts.
Recognize the sarcasm? One thing of which I'm certain is that there will be no mainstream media fanfare for the president. Not only is Trump successfully putting America first contradictory to their typical portrayal of him as incompetent; the very thought of putting America first is offensive to them.
As an American citizen, I'm grateful that we have a president who places our interests above all others to lead us through this crisis. Imagine if we had a president more concerned with the U.N. than the U.S. at a time like this.
Or, as General George S. Patton might have said were he alive: No American has ever beaten a virus by dying for his country.
Charlie Kirk is the author of the New York Times bestseller The MAGA Doctrine: The Only Ideas That Will Win the Future and host of The Charlie Kirk Show.
The views expressed in this article are the writer's own.
Charlie Kirk: Trump Is Putting America First to Fight Coronavirus—And I, for One, Am Grateful | Opinion | Opinion