Charlie Kirk: YG and Other Celebrities' Hatred of Trump Isn't Just Extreme. It's Completely Unfounded | Opinion
On Saturday, October 26, the rapper YG (if you haven't heard of him, that's perfectly natural; it isn't like saying "Elvis who?") was performing in San Antonio. Little did a certain attendee realize that when he purchased the overpriced ticket he was about to be thrust onto the front lines of one of America's most hotly contested culture wars.
YG, aka Keenon Daequan Ray Jackson, is a 29-year-old, straight-outta-Compton performer who has enjoyed limited chart success during his rapping career. What he has greatly enjoyed is his cultural celebrity status as a hater of Donald Trump. Hatred of the president is not noteworthy in the circles in which YG travels, but he does get special recognition for how he loudly proclaimed his hatred back in March of 2016, months before Trump was even the official Republican nominee.
It was at that time that he released the single "FDT," along with the late Nipsey Hussle. "FTD" is not a song about a flower delivery service; rather, it is an acronym for "F*** Donald Trump." For older readers, the lyrics will not invoke any memories of Dylan-esque poetry. They are vile, filled with hatred and very loyal to the song's blunt and brutal title.
Back to San Antonio. In the great spirit of live performances, YG decided to invite a fan up on stage—for a show of vulgarity.
Newsweek subscription offers >
From the video of what followed, here is what YG said:
"Listen, I spotted you out in the crowd, I asked you if you f***-ed with Donald Trump, and you said you don't know. So, since you don't know, I need you to make up your mind tonight. I need you to say your name. I need you to state your name—because I know your mama, your daddy, your grandmama, your grandfather's watching—I want you to state your name and give a 'F*** Donald Trump.'"
When the young fan refused to curse out the president of the United States and leader of the free world, YG continued:
Newsweek subscription offers >
"No, you won't? Get his [expletive] out of here. Get him off the stage.... He's a Donald Trump supporter, get his [expletive] out of here."
YG proceeded to push the fan away before he was promptly escorted out by security.
While it is not exactly the point of this piece, I would like you to close your eyes for a moment and try to imagine a similar scenario taking place at, say, a Toby Keith concert, this time involving the patriotic country western star and an audience member perhaps wearing a "Hope" T-shirt. You can't see Keith behaving the same way with the audience member? Good, me neither. Hold that thought.
The hatred within the entertainment community for this president isn't just extreme and out of control. It is completely and totally unfounded. It is based on a fiction, a fiction that tells the story of a president who is a racist, who wants a "white America" and who speaks in "code" about racial issues. He speaks in code because despite YG, Robert DeNiro, Rob Reiner and other celebrities telling us he is as dumb as a social media post, according to them, he's also brilliant enough to not actually come out and say what he really means (while repeatedly denouncing racism and white supremacy).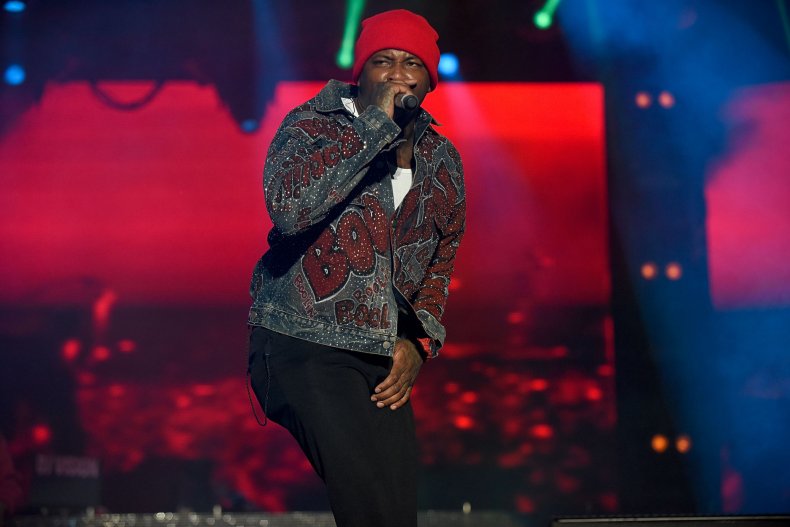 Here is the problem: The entertainment world, which makes its money in storytelling and fiction, has deliberately created perhaps the biggest hoax in the history of American politics, a hoax more insidious and damaging to the country than the Russia witch hunt or the current Ukrainian impeachment sham. As someone who has had the good fortune to get to know the president of the United States personally over the past three years, I can assure the reader that he doesn't have a bigoted bone in his body. That's right. Not one.
Where did the myth of this president being a racist begin? For that, we go back to the speech in 2015 that launched his pursuit of the presidency. It was there that he started to lay the groundwork for what would be a cornerstone of his campaign, namely border security. In describing how the Mexican government was not being part of the solution in preventing illegal border crossings but was actually part of the problem, the future president said this:
"Thank you. It's true, and these are the best and the finest. When Mexico sends its people, they're not sending their best. They're not sending you. They're not sending you. They're sending people that have lots of problems, and they're bringing those problems with us. They're bringing drugs. They're bringing crime. They're rapists. And some, I assume, are good people."
Immediately after the speech, news people, commentators and politicians from both political teams denounced him for saying that "Mexican immigrants are rapists and drug addicts." That isn't what he said. Shortly after the speech, when questioned about the remarks, Trump repeatedly clarified that he was referring to the Mexican government. It didn't matter. The myth was born, and it continues to live rent-free in the minds of the cable news media and their shrinking audience.
The same thing happened after the president's remarks about the deadly incident in Charlottesville, Virginia. What he actually said was distorted and used by haters in the media and the world of entertainment to cast him again as a racist.
Why are they doing this? Why does a performer like YG spend so much time instigating hate and generating a false racist narrative about the president? It isn't complicated. These people have a deep-seated loathing for the United States, as it was originally conceived and as it still endures. And yet, they are seemingly trying to conceal their hatred by redirecting people's focus onto a trendy and convenient scapegoat, simultaneously twisting our president's love for the country into something it isn't.
The truth is, they are deflecting.
It is a rapper's staged moment, an actor's overly dramatic scene, a magician's sleight of hand. It's hate-filled entertainment, and too many Americans are currently buying tickets to go see it.
Charlie Kirk is the founder and executive director of Turning Point USA, the nation's largest and fastest growing conservative youth organization with a presence on over 1,400 college and high school campuses; he is also host of The Charlie Kirk Show.
The views expressed in this article are the writer's own.
Charlie Kirk: YG and Other Celebrities' Hatred of Trump Isn't Just Extreme. It's Completely Unfounded | Opinion | The debate