The Manson Family in Photos: Portraits of Murder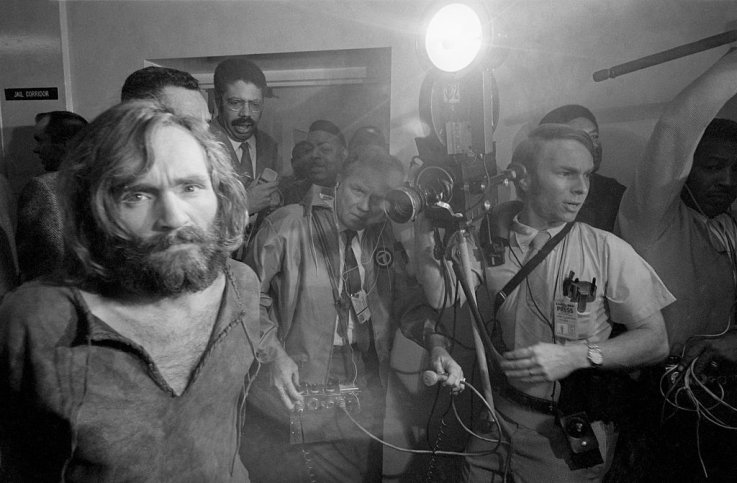 Shortly after midnight on August 9, 1969, four people broke into a Bel Air mansion and murdered everyone inside—including actress Sharon Tate, who was eight-and-a-half months pregnant at the time.
The assailants—Tex Watson, Linda Kasabian, Susan Atkins and Patricia Krenwinke—were members of the Manson "Family," a cult centered around failed singer-songwriter Charles Manson. Manson, who had spent most of his life in and out of institutions, wanted to spur the black community into a bloody revolt against white America, something he called "Helter Skelter."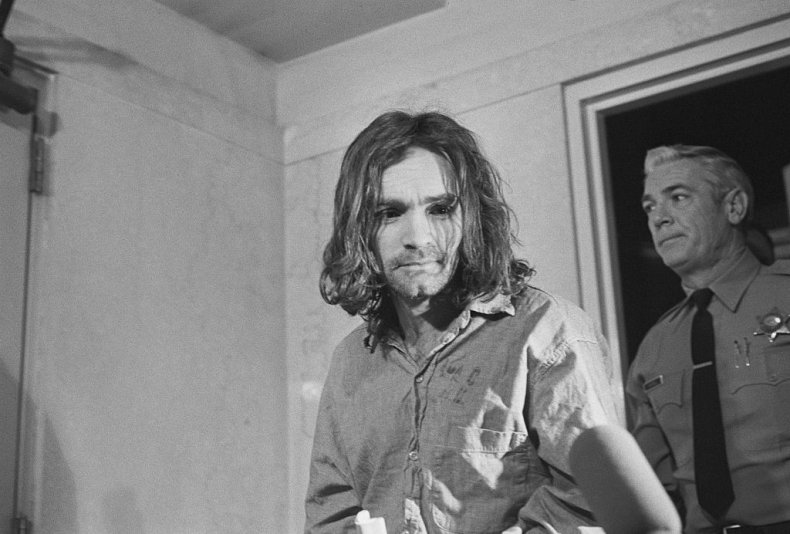 Tate and her husband, director Roman Polanski, were living on Cielo Drive in a home previously owned by music producer Terry Melcher. Manson, 33, was convinced Melcher had cost him a record contract. According to Watson, he told his followers to go "to that house where Melcher used to live... [and] totally destroy everyone in [it], as gruesome as you can."
In all five people were killed at the Tate-Polanski house: The actress herself, celebrity stylist Jay Sebring; screenwriter Wojciech Frykowski; Folger coffee heiress Abigail Folger and 18-year-old Steven Parent, who was visiting the property's caretaker at the time. The carnage was discovered later that day by Tate's housekeeper. (Polanski was in Europe at the time, working on a film.)
The news stunned the nation. It wasn't just the murders, it was how brutal they were: Tate, who reportedly begged to be allowed to live long enough to give birth, was stabbed 16 times. Atkins wrote "pig" on the front door in her blood.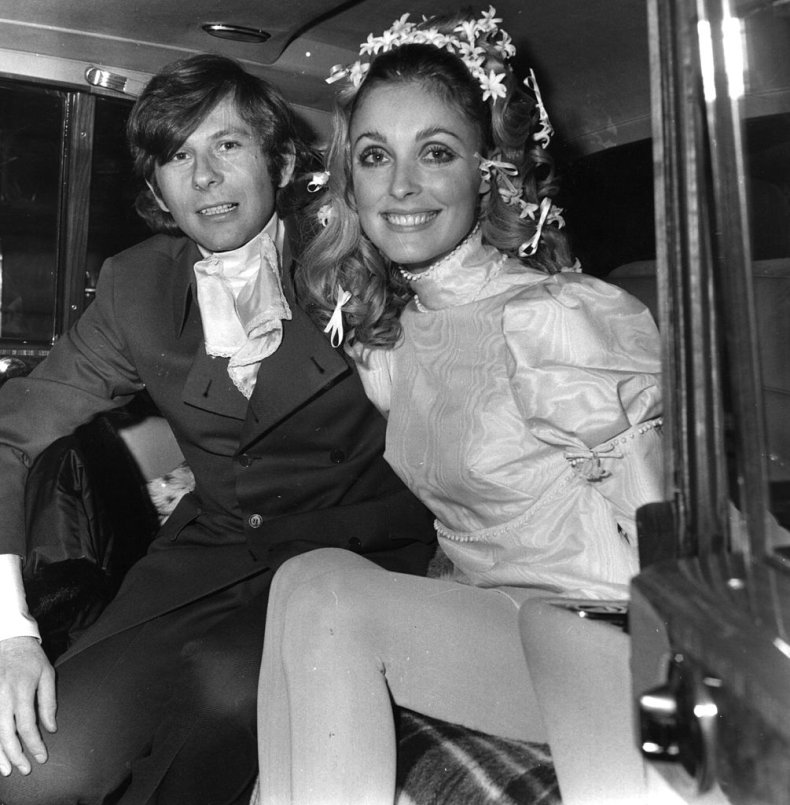 But the assault on Cielo Drive wasn't the end of the Family's bloody campaign: The following night, the group joined up with Manson and fellow followers Leslie Van Houten and Clem Groogan to break into the Los Feliz home of Leno and Rosemary LaBianca. After they murdered the couple, Krenwinke scrawled "Rise," "Death to pigs" and "Helter Skelter" on the walls in their blood.
The culprits remained unknown for months. Initially, police rejected any connection between the LaBianca and Tate killings, which they believed was simply a drug deal gone south.
On August 16, just a week after the massacre, Manson and 26 family members were arrested in conjunction with a string of car thefts. Their warrants had been misdated and they were ultimately released, but while she was in lockup, Atkins told other inmates about murdering Tate. She went into detail about hearing her cries for help and even tasting Tate's blood.
Around the same time, investigators on the LaBianca case were directed toward Manson by members of a biker gang he tried to hire for protection. Over the following months, police started to piece together what happened.
Van Houton, Watson and Krenwinkel were arrested in early December 1969. Kasabian turned herself into police—and eventually received immunity in return for her testimony. Manson was discovered hiding in a kitchen cabinet at a ranch the Family was holed up in.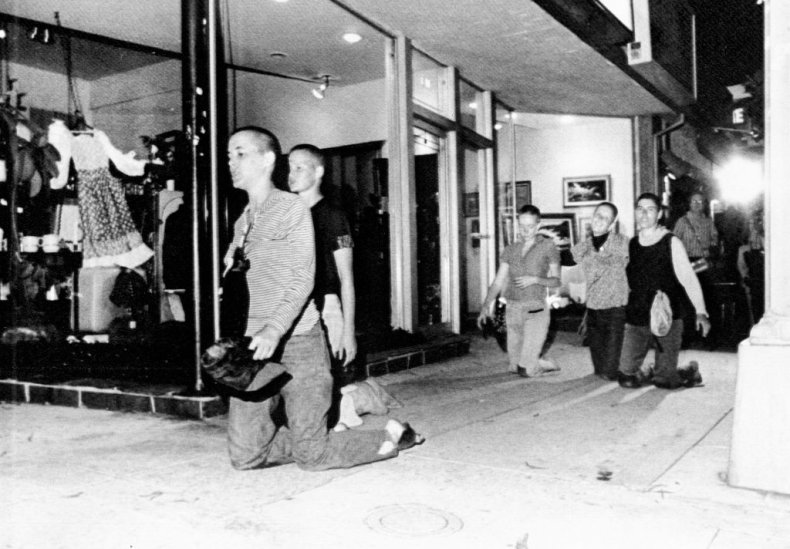 Even before the trial, which started June 15, 1970, the proceeding had a circus-like atmosphere: At the Grand Jury hearing, Atkins testified she was "in love with the reflection" of Charles Manson and that there was "no limit" to how far she'd go for him. She described the horrific murders of Tate and her guests in detail. The grand jury took 20 minutes to indict her, Manson, Watson, Krenwinkel, Kasabian and Van Houten on first-degree murder charges.
On the first day of testimony, Manson entered the courtroom with a bloody "X" carved into his forehead—signifying, he said, that "I have X'd myself from your world." By the next weekend, the female defendants—and most other Family members—copied his mark on their own foreheads.
In August 1970, Manson stood before the jury and held up a L.A. Times headline reading "Manson Guilty, Nixon Declares." The defense called for a mistrial, but Judge Charles H. Older denied the motion. The next day, the three female defendants stood up and said, in unison, that there was no point in going on with the trial. A few months later, Older refused Manson's request to personally question a prosecution witness. Enraged, Manson leapt over the table and tried to attack the judge, before being wrestled to the ground by bailiffs.
As he was carried out of the courtroom, the female defendants rose and began chanting in Latin.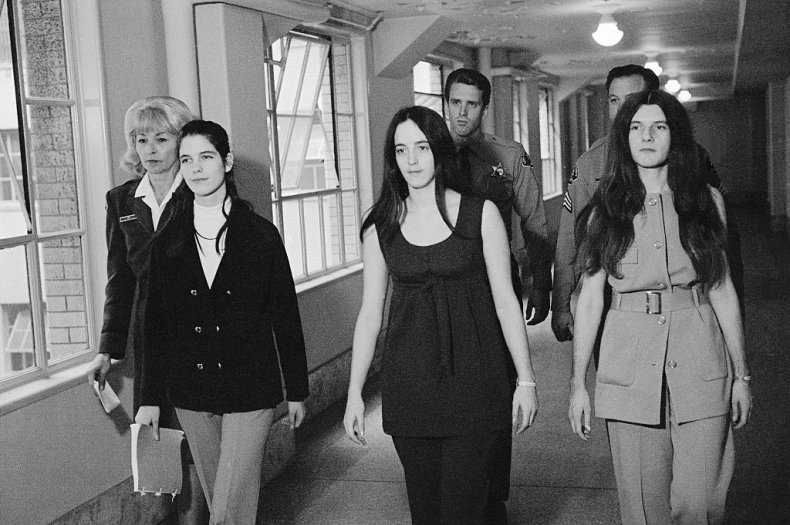 During the trial, Family members loitered near the courthouse. Some attempted to threaten witnesses out of testifying. Leslie van Houten's defense attorney, Ronald Hughes, disappeared before closing arguments. (His dead body was found a year later.)
Finally, after 23 weeks of testimony, the prosecution rested its case on November 16, 1970. Three days later, the defense rested as well—without calling a single witness. Atkins, Van Houten and Krenwinkel all began shouting that they wanted to testify—against their attorneys' advice.
The next day Manson announced that he, too, wished to testify.
"I have done my best to get along in your world and now you want to kill me," he said, "and I look at you, and then I say to myself, 'You want to kill me?' Ha! I'm already dead, have been all my life. I've spent 23 years in tombs that you built."
After rambling for an hour, Manson told his female followers "You don't have to testify now."
On January 25, 1971, after a week of deliberation, the jury returned guilty verdicts against Manson, Atkins, Van Houten and Krenwinkel on all 27 counts. (Watson was tried separately in California.) It was the longest and most expensive trial in America to date. The jury had been sequestered for 225 days, longer than any other in U.S. history.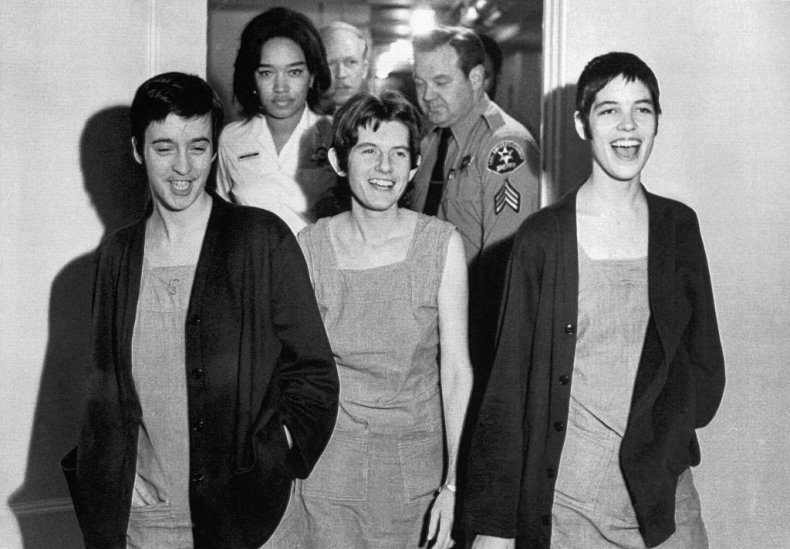 On April 19, 1971, Judge Older sentenced all the defendants to death. But the executions would never be carried out: In 1972, the California Supreme Court ruled the death penalty unconstitutional. All of their sentences were commuted to life in prison.
None of the female defendants have been released by the California Parole Board, even though each of them was young and clearly under Manson's powerful influence at the time of their crimes and each has expressed serious remorse.
In September 2009, Susan Atkins died in prison of terminal brain cancer.
Manson was sent to a maximum security section of a state penitentiary in Corcoran, California. Over the course of his 47-year incarceration Manson was denied parole more than a dozen times. Charles Manson died of natural causes on November 19, 2017. He was 83.