Charlie Munger Says Bernie Sanders 'Won,' Millennials Face 'Hell of a Time Getting Rich'
Billionaire investor Charlie Munger has claimed that progressive Sen. Bernie Sanders has "basically won" when it comes to income inequality.
Munger, the vice chairman of Berkshire Hathaway, made the remarks at the company's Annual Shareholder Meeting in Los Angeles, California, on Saturday.
He predicted that the hot markets produced by monetary policy and low interest rates will make it harder for millennials to accumulate the riches past generations have, ultimately narrowing the nation's wealth disparities.
"I think one consequence of this present situation is that Bernie Sanders has basically won," he said.
With "everything boomed up so high and interest rates so low, what's going to happen is the millennial generation is going to have a hell of a time getting rich compared to our generation," he said.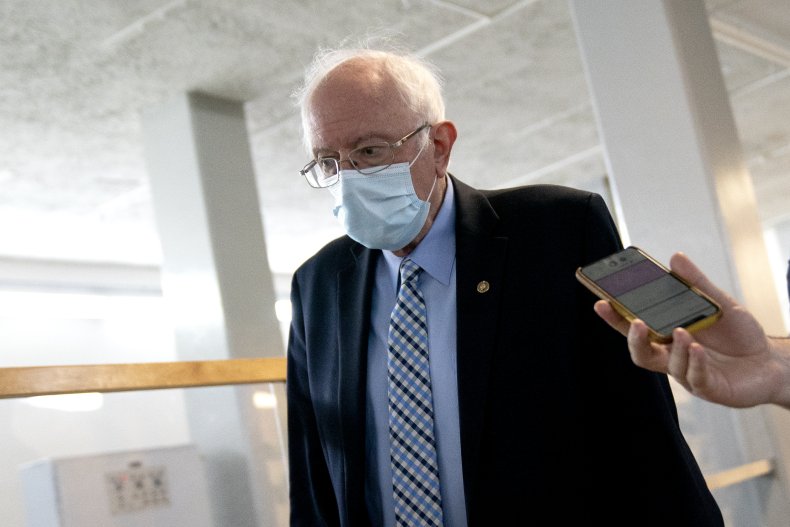 "And so the difference between the rich and the poor in the generation that's rising is going to be a lot less. So Bernie has won."
He added that the progressive senator "did it by accident, but he won."
Sanders, the independent Senator from Vermont, has long fought for measures to end income inequality.
While running for the Democratic Party's presidential nomination in 2019, he announced an "income equality" tax plan that called for higher corporate tax rates for corporations that pay CEOs far more than their workers' median salaries.
In an address to a joint session of Congress earlier this week, Biden hit out at corporate America's tax avoidance schemes, noting companies have long used loopholes, shelters and international havens to dodge taxes.
"We're going to reform corporate taxes so they pay their fair share and help pay for the public investments their businesses will benefit from as well," he said.
Biden's American Families Plan, unveiled this week, proposed tax increases on the wealthiest Americans to pay for initiatives including universal preschool, two years of free community college and child care.
The plan would raise about $1.5 trillion over a decade by ensuring the highest earners pay the tax they owe, the White House said.
It comes after Biden enacted a $1.9 trillion stimulus package in March that aimed to help those suffering due to the pandemic-induced jobs crisis with $1,400 stimulus checks and a $300 federal supplement to weekly unemployment benefits.
Money in the rescue package was also set aside to address the nation's income inequality by combating child poverty, among other measures.
Meanwhile, the Federal Reserve has kept interest rates near zero to trigger economic growth.
In an interview this week, Sanders praised Biden for having "recognized the enormous crises facing this country and the degree to which people have been suffering as a result of a pandemic."
Biden "has bold ideas, I think, for infrastructure, for climate change," Sanders told NBC News.
"And he understands also that at a time when so many people have lost faith in government and we're seeing a rise in authoritarianism that it is absolutely imperative that we develop policies where people see that government can work for them. I think he understands that, and that's pretty big."
However, while Biden's stimulus package has helped low and middle-income Americans, the pandemic has proved profitable for the extremely wealthy.
The collective wealth of American billionaires grew by $1.6 trillion (or 55 percent) between March 18, 2020, and April 12 this year, according to a report by Americans for Tax Fairness released on April 15.
The nation's 719 billionaires held over four times more wealth ($4.56 trillion) than all the roughly 165 million Americans in society's bottom half ($1.01 trillion) on April 12, the report said, citing Federal Reserve Board data.