Former CBS anchor Charlie Rose, whose show was canceled following sexual harassment accusations, is slated to host a new TV program where he'll interview other high-profile men who have been toppled by the #MeToo movement.
Tina Brown, a journalist and women's advocate, said she was recently approached to produce a #MeToo redemption show starring men hit with sexual harassment scandals. She made the comments during a Q&A at the Brooklyn Bridge Park Conservancy Women's Luncheon this week.
"These guys are already planning their comebacks!" Brown said.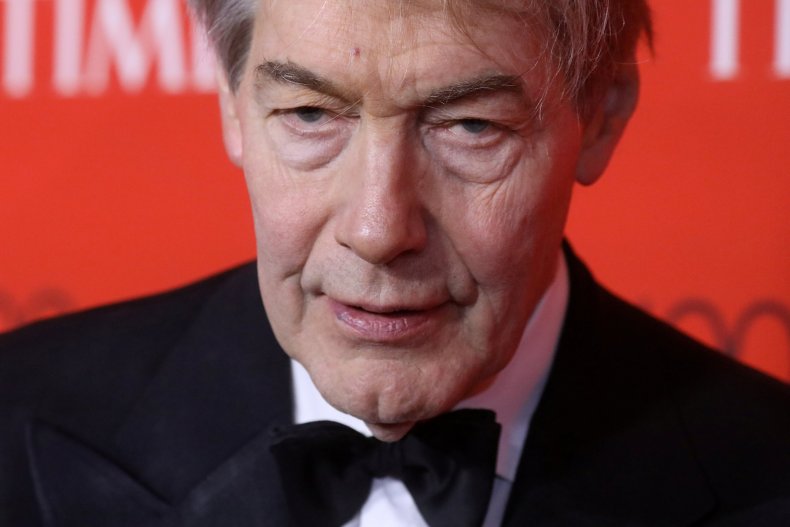 Comedian Louis C.K. and former NBC anchor Matt Lauer are also rumored to feature on the show. Both men were embroiled in sexual harassment scandals last year.
According to Page Six, Brown turned down the job, which was pitched to her as a "Netflix show." However, sources close to the streaming site told the publication they were unaware of any such series. Brown also coudn't remember who the producers behind the series were.
In October last year, several actresses in Hollywood, including Ashley Judd and Alyssa Milano, accused media mogul Harvey Weinstein of sexual misconduct. "If you've been sexually harassed or assaulted write 'me too' as a reply to this tweet," Milano tweeted on October 15, reigniting the catchphrase coined in 2006 by Tarana Burke.
The campaign exploded shortly after, with more than 80 women speaking out about similar experiences with Weinstein. Since then, countless other male figures in entertainment, politics and the media have been called out for varying degrees of misconduct.
In November, eight women told Washington Post that Rose sexually harassed them. They claimed his behavior included lewd phone calls, groping and walking around naked.
"It is essential that these women know I hear them and that I deeply apologize for my inappropriate behavior," Rose said in a statement posted to Twitter.
He added: "I am greatly embarrassed. I have behaved insensitively at times, and I accept responsibility for that, though I do not believe that all of these allegations are accurate. I always felt that I pursued shared feelings though I now realize that I was mistaken."
The women were all either employees or aspiring employees of the Charlie Rose show between the late 1990s and 2011. After their disclosure, CBS fired the disgraced host, prompting three more women to come forward with similar accusations.
Rose did not respond to Newsweek's request for comment.