Who Are the 8 Women Accusing Charlie Rose of Sexual Harassment?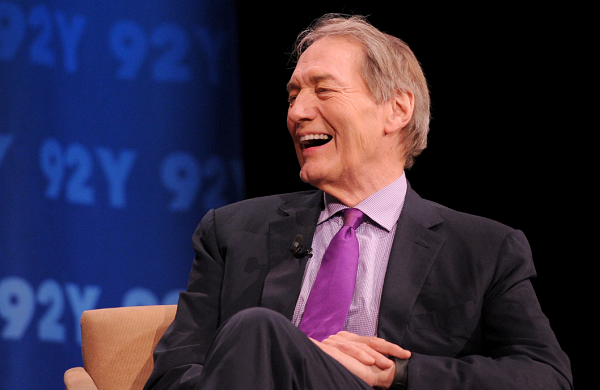 According to a report released on Monday by The Washington Post, eight women have come forward claiming CBS This Morning co-host Charlie Rose had harassed them sexually.
The women—Reah Bravo, Kyle Godfrey-Ryan, Megan Creydt—and five others who spoke anonymously, recalled the 75-year-old making unwanted sexual advances, appearing naked in their presence, touching and groping their breast, buttocks or genitalia, as well as calling them on the phone and speaking in a sexually explicit manner. The incidents occurred as far back as the late 1990s and as recently as 2011.
Rose responded to the accusations: "It is essential that these women know I hear them and that I deeply apologize for my inappropriate behavior. I am greatly embarrassed. I have behaved insensitively at times, and I accept responsibility for that, though I do not believe that all of these allegations are accurate," he said. "I always felt that I was pursuing shared feelings, even though I now realize I was mistaken."
Many of the women included in The Washington Post's report had worked with Rose on his PBS news talk show Charlie Rose, while others accused him of coming on to them when they were vying for a position on the series.
Reah Bravo: Hired as a Charlie Rose intern in 2007, Bravo, who later became an associate producer for the show, said Rose made a number of sexual advances towards her when they were alone at his private waterfront estate in Bellport, New York. Bravo also alleges that more incidents occurred while they were traveling in a car and on a private plane, and at one point Rose asked her to accompany him to his hotel suite.
Kyle Godfrey-Ryan: A former assistant of Rose's in the mid-2000s, Godfrey-Ryan said the TV journalist appeared nude when she worked in one of his New York City properties, and called her on the phone late at night to describe sexual fantasies he'd had about her—in one she was swimming naked the pool at his Bellport house. She was 21 at the time. Godfrey-Ryan, who later confided these exchanges to friends of Rose and executive producer Yvette Vega, was eventually fired from the show.
Megan Crydt: A former Charlie Rose coordinator from 2005 to 2006, Crydt accused Rose of inappropriately touching her mid-thigh area during a car ride. "I don't think I said anything," Crydt told The Washington Post. "I tensed up. I didn't move his hand off, but I pulled my legs to the other side of the car. I tried not to get in a car with him ever again. I think he was testing me out."