Charlie Sykes Calls Tucker Carlson 'Pampered Man-Child Trust Fund Baby' Over Milley Comments
American commentator Charlie Sykes has joined a chorus of critics railing against Fox News host Tucker Carlson for his controversial remarks about Gen. Mark Milley, U.S. chairman of the Joint Chiefs of Staff.
On Thursday, Carlson called Milley "a pig" and "stupid" for defending teaching cadets and service personnel progressive viewpoints, including aspects of critical race theory—a theoretical framework that "maps the nature and workings of 'institutional racism,'" according to Columbia University law professor Kendall Thomas. Republican leaders in numerous states have proposed or enacted legislation to ban schools from teaching the theory, now at the center of a culture war.
Sykes—editor-in-chief of The Bulwark, an anti-Trump conservative news website—responded to Carlson's remarks during a segment on MSNBC's 11th Hour on Friday night.
"We can't get numbed about what Tucker Carlson is doing and what Fox News is allowing to go over its airways, but think about this: you have this pampered man-child trust fund baby calling a decorated veteran a 'pig' and 'stupid,'" Sykes said. "And you would think that people would step back and say, 'Ok, I'm sorry. You can disagree with the man, but we are a party and a movement that has always prided ourselves on respect for the military, respect for what he's accomplished.'"
He added: "Those stripes on his sleeve are not, you know, Venmo accounts. Those stripes on the sleeve are, you know, places that he has served his country.'"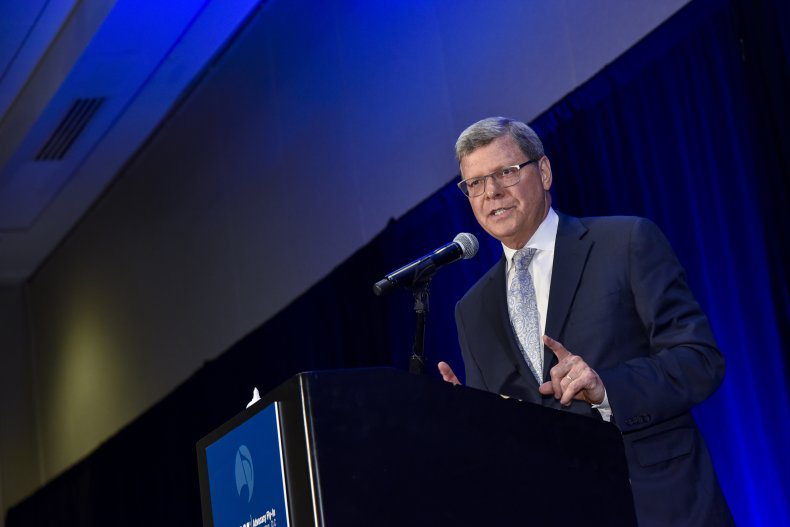 Carlson's controversial comments came after Milley told the House Armed Service Committee on Wednesday that it was crucial for U.S. military members to be "open-minded" and "widely read."
"I want to understand white rage. And I'm white, and I want to understand it," he said. "What is it that caused thousands of people to assault this building and try to overturn the constitution of the United States of America? What caused that? I want to find that out."
Milley argued that he's not a communist just because he's read the teachings of Mao Tse Tung, Karl Marx and Vladimir Lenin.
Carlson, unhappy about Milley's remarks, pushed back a day later.
"The race hate—and that's what it is—has oozed from universities and it has infected the entire country, including at the highest levels," the Fox host said.
Carlson also accused the general of "sucking up" to get ahead.
"He didn't get that job because he's brilliant or because he's brave. Or because people who know him respect him. He is not, and they definitely don't. Milley got the job because he is obsequious. He knows who to suck up to, and he's more than happy to do it. Feed him a script and he will read it," the Fox News host said. "Hard to believe that man wears a uniform ... He's not just a pig. He's stupid."
Critics have called for the United States Automobile Association (USAA) to cease advertising with Fox News over Carlson's remarks.
Sykes questioned why Republicans and other Fox News reporters weren't speaking out against Carlson's harsh criticisms against the country's highest-ranking military officer.
"It's interesting... the ongoing silence from Republicans, the ongoing silence from other folks at Fox News," he said. "It's the stupidity of it. It's the crudity of it. It's the lack of patriotism. It's the willingness to throw any value, anyone under the bus, whether they are police officers, whether they are the military. But this is the norm that the Republican Party, the right, and the conservative media have fallen into. They won't push back, they won't stand up."
Newsweek reached out to Fox News representatives for comment. This story will be updated with any response.