Conservative Commentator: 'Ironic' Trump-Supporting College Republicans Playing Victim Card Over Foul Language
Conservative commentator Charlie Sykes scolded the University of Wisconsin-Madison College Republicans Tuesday, saying that they couldn't support President Donald Trump and claim to be offended by a rap song.
"I read all the stories, and I shared the news with people who are also in this university world, and we thought you guys came off like snowflakes," Sykes told students, according to The Badger Herald, UW-Madison's student newspaper. "It looked like to me that you were assaulted by someone with a piece of paper and words."
Sykes made his remarks to the campus's College Republicans, a group that invited him to address the organization. During that talk, he rebuked their response to an Oct. 9 incident in which a student played YG and Nipsey Hussle's rap song "F---- Donald Trump," while she taped pieces of paper to UW-Madison College Republican's office that claimed Trump was racist, sexist and homophobic.
A video of the incident went viral on social media, with many characterizing it as an "attack" on Republican students and the College Republicans supported State Senator David Craig's request that the university investigate the incident.
In an interview with Newsweek, Sykes, who openly denounces Trump and penned the book How the Right Lost Its Mind, explained his reaction.
"[Trump] is the avatar of political incivility," Sykes told Newsweek. "For a Republican club that is all in for Donald Trump to suddenly play the victim card because someone used harsh language struck me as ironic."
He also dismissed students' concerns about the language used in the rap song and suggested they engage in a bit of self-reflection. Sykes said that a group that claims to fight for free speech should not be calling for an investigation, and should have instead responded to the student's speech with more speech.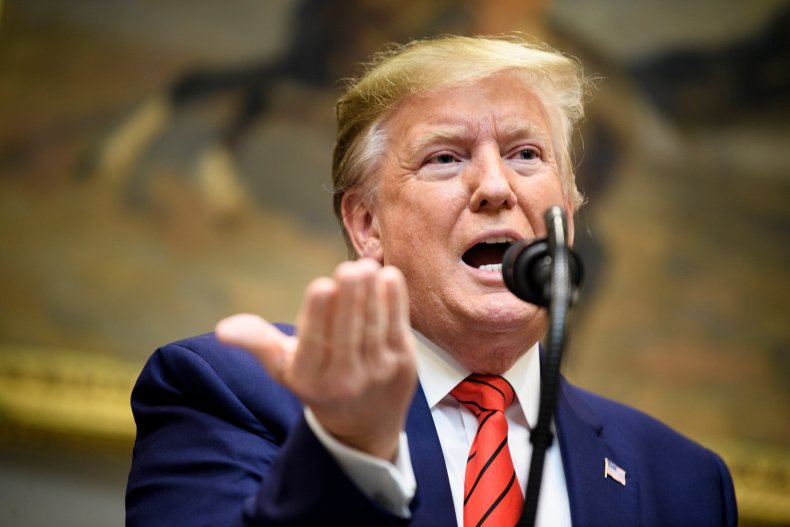 Sykes claimed the College Republicans may have overreacted to the student's use of words to express her opinion because they were part of a thought bubble of sorts that perpetuates the message that conservatives are constantly being victimized.
He acknowledged that being a Republican at a university in Madison, Wisconsin, largely considered a liberal city within a Republican state, wasn't an easy role to take on, but he argued opposition doesn't equal victimization.
"If you're going to support Donald Trump on this campus you have to expect that you'll have people who will oppose you and use words, but honestly you're not victimized by a woman with words, paper and tape," Sykes said.
Some students were open and supportive of Sykes' take on the situation, but others questioned why he accepted an invitation to speak. The two distinctly different reactions, Sykes said, showed there was "quite a lot of diversity of opinion" in the group.
Newsweek reached out to the University of Wisconsin-Madison College Republicans but did not receive a response in time for publication.
Amid pressure mounting on universities nationwide to protect speakers' from protests, the UW Board of Regents approved mandatory suspension and expulsion for students who repeatedly violate another person's free speech. The Foundation for Individual Rights in Education and the Wisconsin Institute for Law and Liberty criticized the policy on the basis that it was overly broad and could possibly infringe on students' free speech rights. However, Governor Tony Evers' office told the Milwaukee-Journal Sentinel he would kill the plan.