Charlotte Airport Latest: Flights Cancelled Stranding Thousands of Passengers After Technical Fault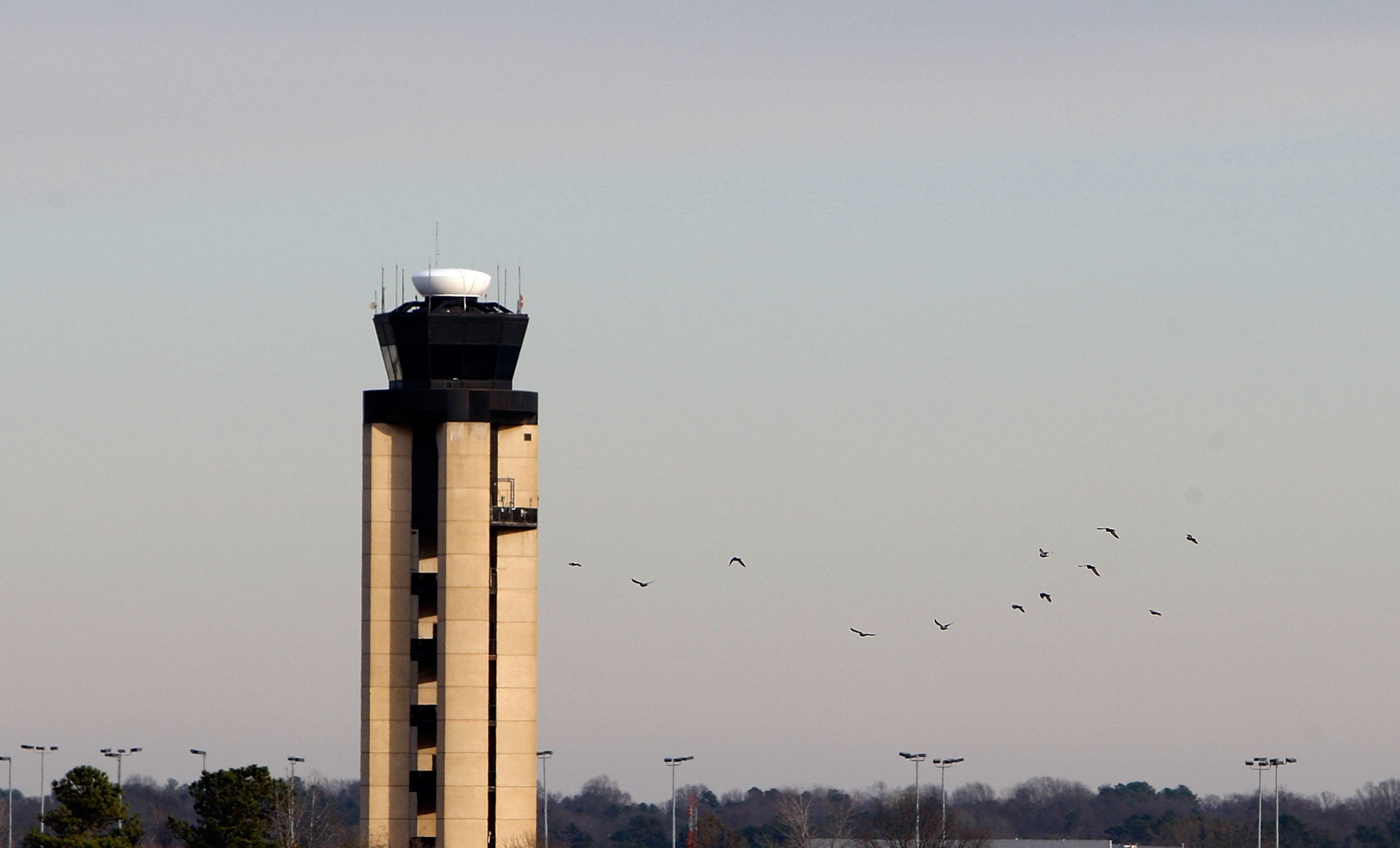 A technical issue has left thousands stranded as flights with the carrier PSA Airlines were cancelled overnight and into Friday.
The most recent post from the American Airlines regional carrier read: "We are experiencing a technical issue that has caused the need to cancel the rest of our flights this evening."
"Our team is working hard with American Airlines to resolve the issue as quickly as possible and accommodate customers."
Related: American Airlines changes emotional support animal policy, but mini horses can still fly
Problems appear to have continued into Friday, with American Airlines saying in a statement to Newsweek that PSA plans to resume operations at 12pm EST on Friday.
"PSA Airlines, an American Airlines regional carrier, experienced a technical issue on June 14. Our team, in coordination with PSA, is working hard to resolve the issue as quickly as possible. PSA plans to resume their operations at 12 p.m. ET on June 15," the statement read.
"Our team members are focused on taking care of our customers by accommodating them on mainline flights or other regional carriers." According to American Airlines, PSA cancelled 275 flights on Thursday and 300 on Friday, a total of 575 flights.
Local news channel WSOC TV reported that thousands were left stranded at Charlotte-Douglas International Airport. Passengers said they saw frustrated people spending the night at the airport, including a school group, while local car rental companies told the channel they were sending in extra vehicles.
"We never want to disrupt our customers' travel plans, and we are sorry for the trouble this caused. Customer relations will be reaching out to all of those who have been impacted by this issue," American Airlines said.
"Customers are encouraged to check their flight status on the American Airlines app or at aa.com before heading to the airport."
A day before the current issues American Airlines tweeted that they had suffered "a brief technical issue impacting several systems including aa.com, our mobile app and self-service kiosks at airports."
Charlotte Airport tweeted that it was "all quiet on Concourse E" just before 9am on Friday morning.
Though the airport may have been a nightmare for many passengers, with one tweeting that it was "very hot," it gave a chance for some acts of kindness. "[T]his nice boy in the airport let me share the outlet to charge my phone thanks nice boy in the charlotte airport," one Twitter user posted.