Charlotte Brontë's Unpublished Works Discovered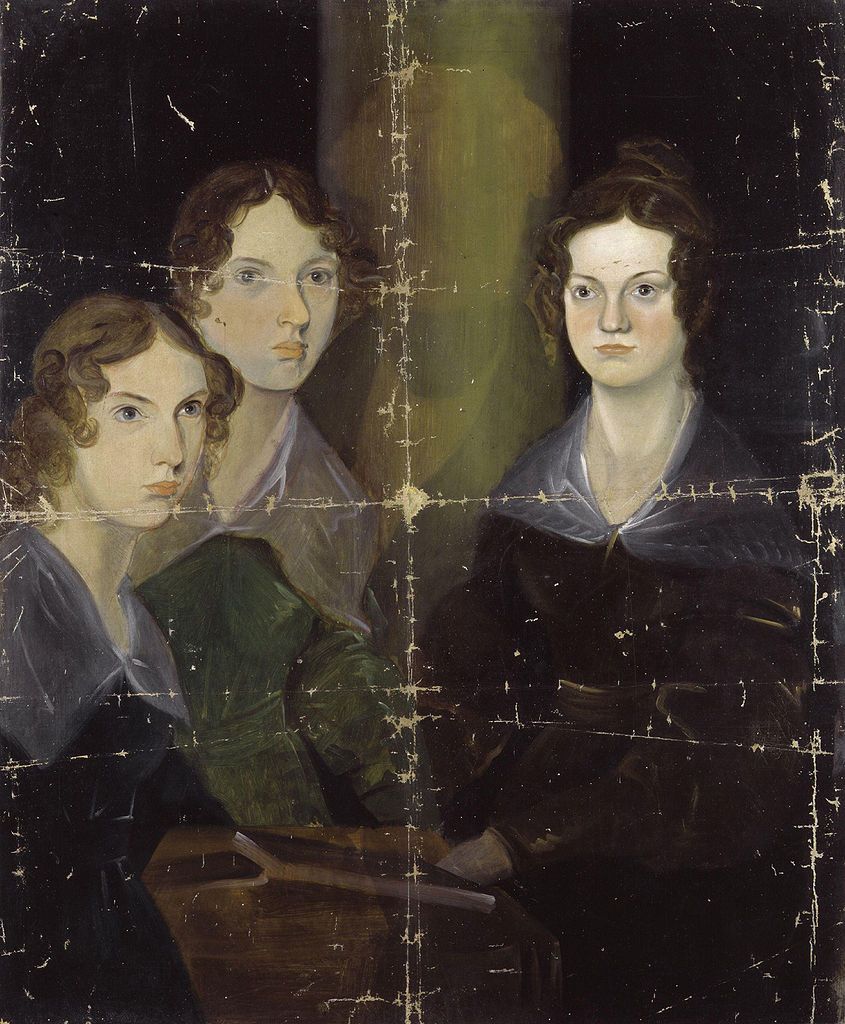 A bookseller in California has uncovered unpublished works by one of the most significant and popular Victorian writers, Charlotte Brontë, wedged between the pages of a biography formerly owned by the writer's mother.
The BBC reports that an unfinished short story and poem, believed to have been written when Brontë was a teenager, had lain unnoticed between the weathered pages of a biography of poet Henry Kirke. The book, including the rare pieces, came to the attention of California-based rare bookseller, Randall House, before being purchased by the Brontë Society and the Brontë Parsonage Museum in the U.K. on Friday.
Brontë was one of three famous sisters, and published four novels using a male pseudonym, Currer Bell, during the 19th century. She sold only two copies of a poetry collection titled Poems before her death, aged 38, in 1855, but her most famous novel, Jane Eyre—a bleak tale about a young governess who falls in love with her employer Mr Rochester—was a huge success. It has subsequently been adapted to film six times.
Both of the newly-discovered pieces are set in "Angria," a fictional world imagined by Charlotte and her brother Branwell, who was a painter, in a series of small books, the Guardian reports. The untitled 74-line story depicts a public lashing and religious caricatures. The writer alternately focuses her efforts on a lovesick wife and a prosperous king in her 77-line poem.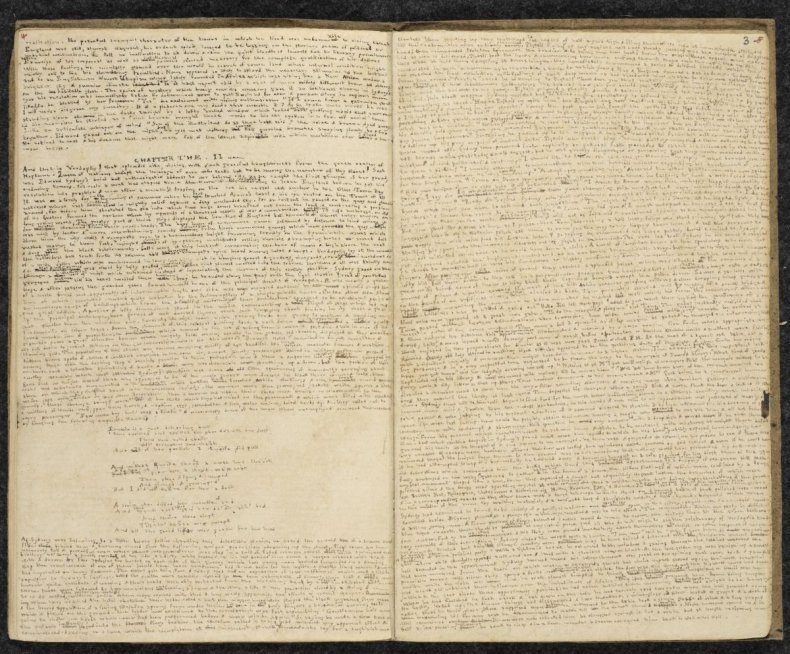 Various news sources published the poem's opening on Friday:
Mary thou dids't not know that I was nigh
Thou dids't not know my gaze was fixed on thee,
I stood apart and watched thee passing by
In all thy calm unconscious majesty.
Annotations and sketches by various members of the Brontë family were also inscribed onto the pages, the newspaper reports.
Charlotte's mother, Maria, died when her children were young, and the re-discovered biography is considered to be one of her rare surviving possessions. Many others were lost in a shipwreck off the Devon coast in 1812. The book was then sold after her husband's death some 50 years later.
Ann Dinsdale, collection manager at the Brontë Parsonage Museum, said the book was "clearly well-used and of great sentimental value to the Brontë children, who lost their mother while they were very young."
Dinsdale added: "In addition, the unpublished writings by Charlotte offer new opportunities for research, which is really exciting. It's of interest to anyone interested in Charlotte's life, and because of the tragic story of the Brontës, their lives are particularly appealing to a wide range of people."
A Latin inscription by Maria's husband and Anglican clergyman, Patrick Brontë, was also discovered in the text. It reads: "The book of my dearest wife and it was saved from the waves. So then it will always be preserved."
A letter written by Charlotte in 1853 to a fan sold for 24,000 at Lyon & Turnbull auction in April 2013, the Telegraph reported at the time.