Cop Fired at Driver Inside North Carolina Airport Parking Lot, Fearing He'd Be 'Run Over'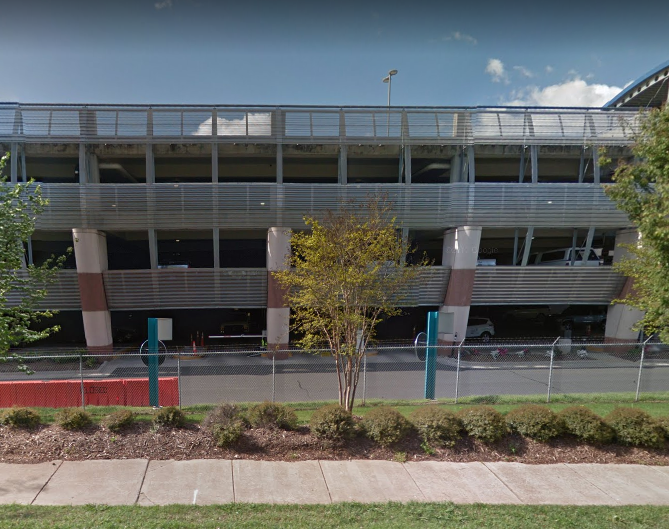 A cop drew a gun and fired at a man behind the wheel of a suspicious car inside of an airport parking deck for fear of being "run over," Charlotte-Mecklenburg Police Department said.
The alleged death-defying incident took place at around 9:30 p.m. on Monday, when police officers responded to a parking garage located on Wilkinson Boulevard, which is property of the Charlotte-Douglas International Airport, according to a police release following the incident.
The "suspicious vehicle" was spotted by a male police officer who "followed closely behind" in his in a marked cruiser, the release states.
Suddenly, when the cop exited his car to "approach the suspicious vehicle" the car didn't stop and allegedly the driver "drove toward the officer," police said.
"The officer perceived an imminent threat of being run over and fired his handgun at the driver," according to the release.
The cop was spared injury while the driver peeled away from the scene.
Police said that officers responded to the Atrium Health Urgent Care after reports were received of a man seeking medical treatment for gunshot wounds.
They believe the injured man "fits the description of the man involved in the airport incident" and drove up in a car that matched the airport parking lot suspect's, police said.
The unidentified man is expected to survive.
The officer who fired his weapon has been placed on administrative assignment, "as is standard procedure while an internal affairs probe is carried out, the release states.
This is a developing story and will be updated as more information becomes available.