After Nazi Rally, Charlottesville Council Votes For A Black Woman As Its Mayor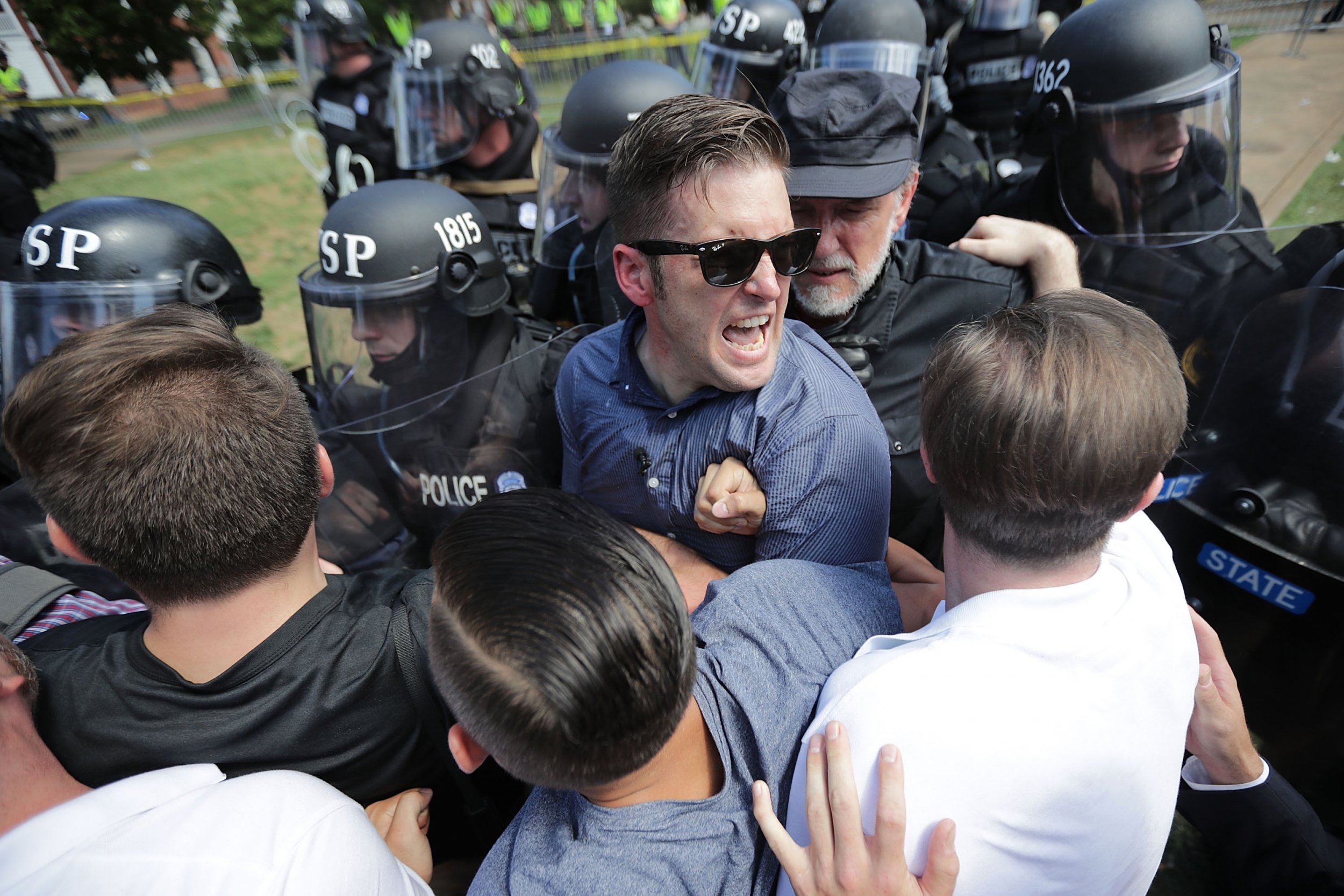 A black woman will lead the city of Charlottesville into the new year as mayor only months after white supremacists and neo-Nazis descended on the Virginia city, leading to violent protests and one death.
The city council appointed Nikuyah Walker Tuesday night with a 4-1 vote, making her the first black women to serve as mayor in the city of more than 40,000 people and the first independent candidate to be elected since 1948. Walker told CBS19 News that she's up to the challenge.
"I go into a room, and I challenge immediately," she said. "I challenge myself, and I challenge other people."
Walker was critical of the city's response to the violent riots that broke out in August over the removal of a Confederate monument. After the protests, Walker, along with a group of citizens, took to a council meeting to call out former Mayor Mike Signer for his handling of the August rally.
Walker, a Charlottesville native, ran on a platform of promoting equity by addressing issues such as "past gentrification" but not repeating it, according to her campaign website.
"We must unmask the illusion of Charlottesville as a world-class city where everyone is thriving," she said.
Walker also has received criticism on her tactics while running for council. The Daily Progress ran a story with anonymous City Hall sources under the headline "Walker's style of communication unabashedly aggressive" and referenced emails that Walker sent where she allegedly likened the council to "white people who closed schools after Brown vs. The Board of Education."
Walker tweeted after her win Tuesday that she was ready for her new role.
"We made history last night and then we got to work," she said.
At the meeting Tuesday, Councilmember Kathy Galvin suggested that rather than elect a black mayor and a black vice mayor, it would "extremely revolutionary" to have a white vice mayor so that the city could work through racial barriers, according to The Daily Progress.
Walker responded to Galvin's comments by arguing that she was suggesting that two black Americans would not fully represent the community.
"That shows the problem we have," Walker said.
Correction: An original version of this article contained an incorrect quote.